Why do local musicians, especially ones who play avant-garde and free jazz, love Bar 355? To quote Oakland guitarist Ava Mendoza: "They're okay with us being really loud."
When the music is as unbridled as the kind Mendoza and her trio Unnatural Ways create, the louder the better. Unlike Mendoza's blues-meets-noise solo work, her trio — Nick Tamburro on drums and Dominique Leone on synths — lightens the mood. "Unnatural Ways is a party band for weird people," Mendoza said. It's weird for sure, in a thrashy, psychedelic, Captain Beefheart kinda way.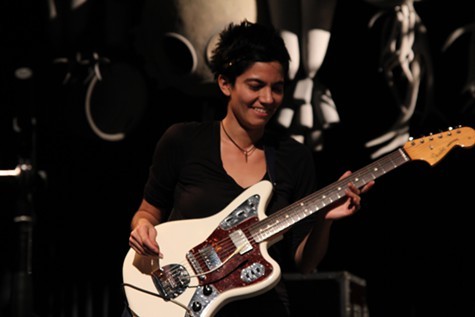 Ava Mendoza plays Bar 355 on Sunday, January 13, with her trio Unnatural Ways.