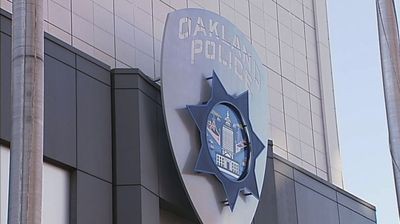 A coalition of police accountability activists and the biggest union representing Oakland city workers say they've come to an agreement on a charter amendment that would create a police commission in Oakland.
[jump] The agreement follows a rocky couple of weeks in which the unions and activists clashed over last-minute changes made to ballot measure affecting the power and independence of a proposed police commission. The biggest fight was over arbitration.
Last week SIEU 1021, IFPTE 21, and the Alameda Labor Council lobbied Oakland City Councilmember Noel Gallo to remove all language from the measure that would alter the existing right for cops to take disciplinary matters into binding arbitration, essentially a mediation process where officers can challenge punishment handed down by the police chief.
The unions succeeded in eliminating the arbitration reform from the ballot measure, and activists with the Coalition for Police Accountability and Councilmember Dan Kalb, who vigorously pushed the arbitration reform, say they've accepted that it won't be part of the new police commission structure.
But among other changes, the unions also struck text that would give the commission subpoena power over witnesses, and access to OPD's personnel records and internal affairs case files.
The unions and activists say these more detailed changes were miscommunications, and that they're now ready to join forces and advocate for the new police commission that will have strong oversight powers.
"The Coalition is pleased to be working closely with Local 1021, which has more than 7,000 members working in Oakland," the groups wrote in the press release. "Local 1021 has expressed full support and backing of this progressive proposal to bring a community-driven measure to the ballot that will begin the process of bringing transparency and true accountability to the residents, including union members, of the City of Oakland."
The Oakland City Council will hold a hearing on the police commission charter amendment tonight, but will not be voting on the measure, according to Councilmember Kalb. Instead, the council will vote on July 26.