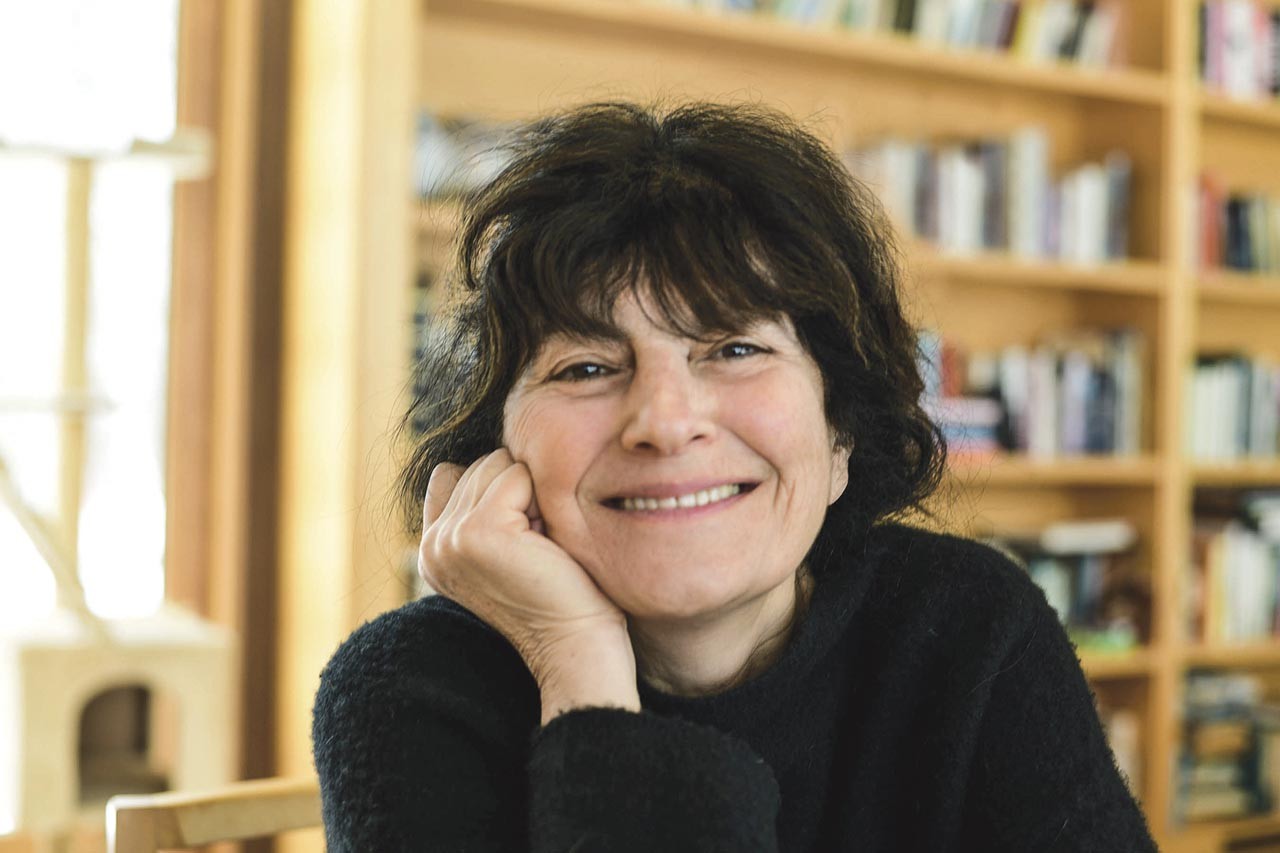 Ruth Reichl, the longtime New York Times restaurant critic, bestselling author, and former Gourmet Magazine editor-in-chief — who largely launched her culinary career in Berkeley — has a new book out.
Launching in April from Random House, Reichl's new book, Save Me the Plums: A Gourmet Memoir, chronicles her decade as editor-in-chief at Gourmet — a job she initially declined, not wanting to be a boss, but then accepted as she had begun reading the magazine at age 8. During the early 1970s, New York City native Reichl was a chef and key member of Berkeley's Swallow Restaurant collective, a forerunner in the creation of California Cuisine.
A press release calls this new book "the story of a former Berkeley hippie trying to navigate corporate America without losing her soul. It is the story of the moment restaurants became an important part of popular culture, a time when the rise of the farm-to-table movement forever changed the way that we eat."
Famous figures appearing in the book, which is an American Book Association 2019 Indie Next pick, include Anthony Bourdain, David Chang, Anna Wintour, David Foster Wallace, and many more.
Reichl will do a reading at Book Passage in Larkspur on April 8.
Work-Life Balance
Oakland resident, chef, and restaurateur Daniel Patterson — whose restaurants have included San Francisco's Coi and Oakland's Haven and Plum, among others — will be part of a panel discussion during the Golden Gate Restaurant Associations' April 15-16 conference. The SF event brings together restaurant-industry stakeholders to discuss the hottest trends, tools, topics, and technologies.
This year's discussions will revolve around robots, food delivery, surburban expansions, and the potential obsolescence of mid-tier full-service restaurants in a scene increasingly dominated by high-quality fast-casual spaces.
Patterson will be one of several speakers in a panel titled "Being Hospitable to Oneself: Mental Health & Work/Life Balance in the Hospitality Industry."
ReGrained Wins NEXTY
Berkeley's ReGrained, which manufactures sustainable snacks using upcycled grains rescued from the beer-brewing process, won a coveted NEXTY Award recently at the Natural Products Expo West in Anaheim.
Joining a line of chewy bars, the company's new savory puffed snacks in chef-driven flavors also are made with ReGrained's patented technology.
"These four products represent the future of the natural products industry where sustainability and transparency are the norm," said Jessie Shafer, content director at New Hope Network and one of the NEXTY judges.
Restaurant, Greenhouse Close
Sustainability-focused San Francisco restaurant The Perennial, which opened in 2015 and grew its own greenhouse crops in West Oakland, has closed.
"We always tried to embody and imagine a new way forward … always open to the challenge of dreaming the impossible into existence," an Instagram post read, as reported at ProduceGrower.
Husband-and-wife restaurateurs Karen Leibowitz and Anthony Myint started Mission Chinese Food and Commonwealth before founding The Perennial. Its "Director of Living Systems," Nathan Kaufman, helmed the restaurant's 1,000-square-foot greenhouse and 2,000-square-foot outdoor production space in West Oakland, growing a global array of produce.
A 2017 article in ProduceGrower revealed his highly sustainable strategy: "Kaufman takes leftover food prep that the back-of-house staff has divided into two categories (the first being produce and the second being being meat, dairy, and bread) and composts it. He uses worms to break down the produce and black soldier flies to break down the meat, dairy and bread. In turn, he feeds the fly larva to sturgeon and catfish that power aquaponic systems."