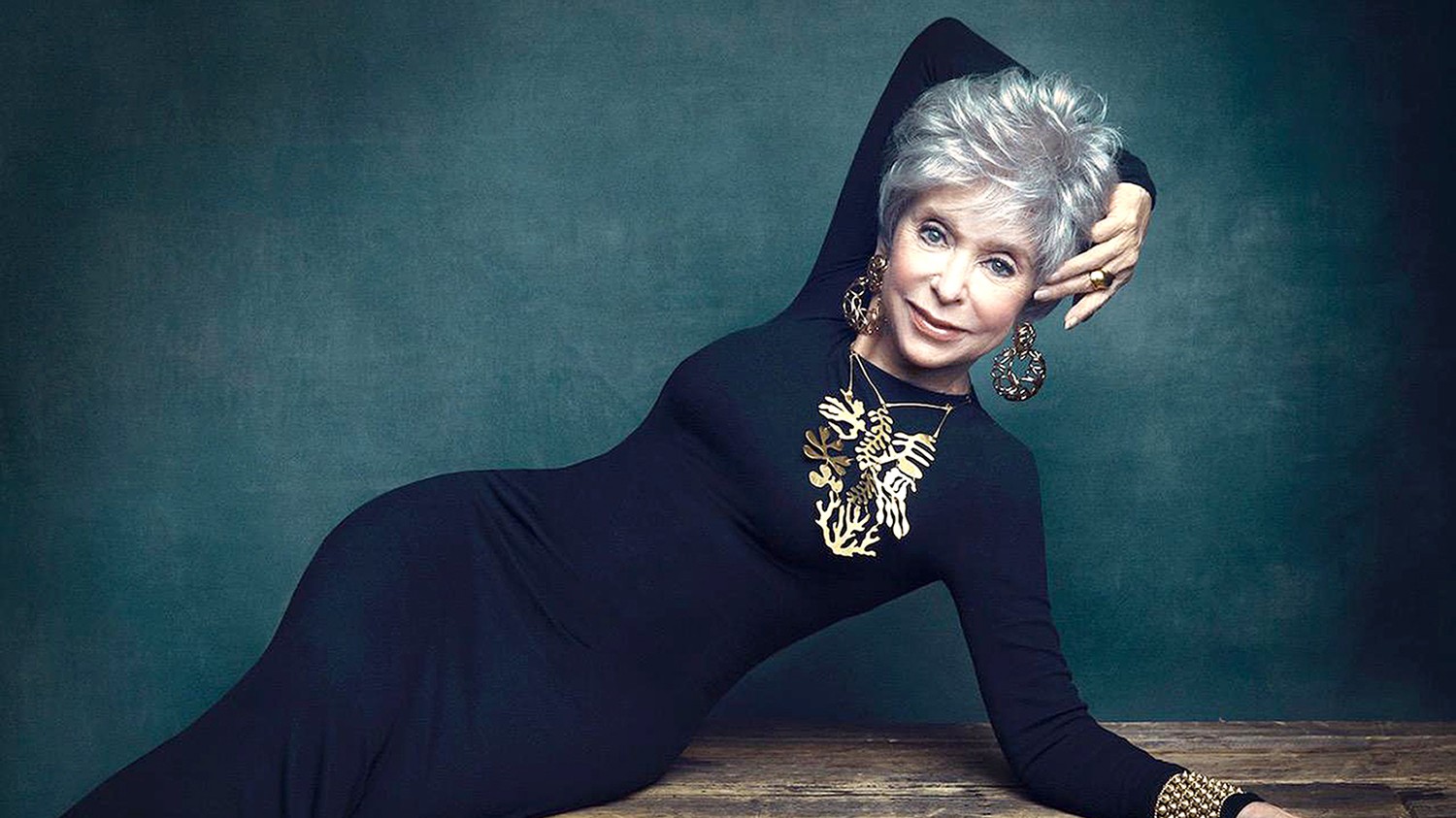 Back in 1990, Rita Moreno went to see famed television producer Norman Lear to discuss a possible role in a pilot Lear was producing as the wife of a character played by the then-67-year-old actor Charles Durning. According to her 2013 autobiography,
Rita Moreno: A Memoir
, his response was, "Durning's wife? Are you kidding? You look like a kid!" She insisted she was 60 and he responded by saying with a twinkle, "Get outta here!" According to her bio, Moreno went to her car and cried. "I looked too good for my age."
Fast forward to 2019, and the Puerto Rican icon is getting ready to start the third season of the Netflix reboot of One Day At a Time, created and still produced by none other than Lear. It's a development that the ageless actress couldn't be more delighted by.
"Some things come very hard and some things come very easy,' she said in an interview. "Norman Lear said that he wanted me in his new show and I said okay. About 10 minutes later, I asked him what it was about. But it's Norman Lear. He told me that I was the very first person that he thought of for the show. He's a marvel who is at work every day, by the way. He's an old fart. I tell him that I'm the old fartette. I'm working with one of the great producer/writers of television, Norman Lear. We've become very close. I just really adore that man. There's so much to love about him."
While Moreno never saw the original series and has no plans to, she's delighted by the quality of the material and the actors that she's getting to work with.
"It's a terrific cast," she said. "Justina [Machado] is just brilliant. I adore and respect her. I think she's just a terrific actress and really underappreciated. I'm just thrilled to be working with her and the kids are growing and just getting better and better. And my good friend Todd [Grinnell], who plays Schneider, is someone whom I adore with all my heart. We're all very close and I'm sure that people always say this, but it's like a family. What is extraordinary about our show is that Norman really addresses some very serious stuff and that's him through and through. The writers have found a balance between the funny and the serious, which is not an easy balance to come to."
In a career that's found the Puerto Rican native compiling quite a résumé in film, television and on the stage, her dance card has been filling up rather quickly. In addition to working on a documentary of her life for PBS that's being produced by Lear and his business partner Brent Miller, the octogenarian recently found herself on the phone with Steven Spielberg wanting to offer her a part in his upcoming remake of West Side Story — the very same film that was Moreno's breakthrough role and landed her a 1961 Academy Award for Best Supporting Actress. She's still in disbelief in sharing this particular anecdote.
"When I sat on the phone and talked with him … the him … Steven, I could not believe what he said," she shared. "He told me they were going to do this movie and I said I'd heard about it. Then he said, 'Tony Kushner and I would just love to have you play Doc, only it's not Doc, it would be Valentina. She owns the candy store.' I damn near wet my knickers. I was just beside myself. Talk about full circle."
It's a long road for the woman born Rosa Dolores Alverio in Humacao to a seamstress, her 17-year-old mother Rosa Maria Marcano, and a farmer, father Francisco José Alverio. Having come over with her mom when she was only five, she grew up in the Bronx and Washington Heights, taking dance lessons with Rita Hayworth's paternal uncle Paco Cansino and making her Broadway debut at age 12 in a production called Skydrift. Moreno landed parts in 1950's The Toast of New Orleans and 1952's Singin' in the Rain. Being a Latina, she was cast to play many characters then considered "exotic," and aside from a supporting role in 1956's The King & I, she disliked many of the parts she wound up playing throughout most of the 1950s.
"There was nothing when I came out to Hollywood," she said. "I did go there under contract to MGM and it was a hard time. I already didn't feel so good about myself anyway because of my experiences in New York. Whenever I wasn't working, I'd be so sad and panicked. And then when I was working, I'd be thrilled for one day and then I'd look at the script and it would be an American Indian girl or some Lolita/Conchita part and then I would get sad again. It was just really difficult. All of that sent me into therapy years later and that's the best thing I ever did for myself."
While West Side Story proved to be a breakthrough for Moreno, the quest for non-stereotypical work was continual, even as she married cardiologist Leonard Gordon in 1965 and became a mother to her only child, Fernanda. Nowadays, Moreno calls Berkeley home. It's a place she moved to with Gordon when their daughter Fernanda moved to Northern California, and she remained here even after Gordon passed away. While the award-winning icon still maintains a pied- à-terre in Manhattan, she's in it for keeps when it comes to the Bay Area.
"It's a wonderful place," she said. "I moved here from L.A. L.A. is movies and TV. Berkeley is people. I love being here. I have an incredible house and this is where I will live and die." 
The third season of the reboot of One Day At a Time debuts on Netflix on Feb. 8.