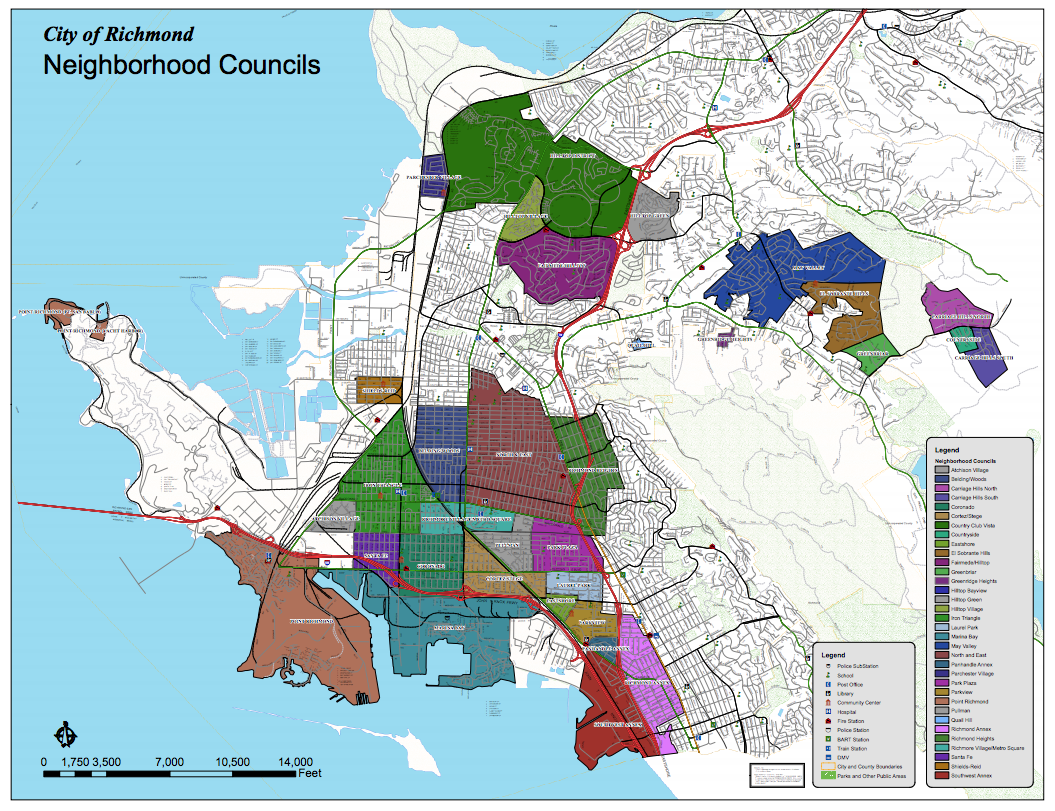 A small group of residents is hoping to make elections in Richmond more inclusive by instituting district elections, as opposed to allowing each councilmember to run citywide. The group, called
Richmond Citizens for District Elections
, is aiming to get a voter initiative placed on the November 2016 ballot that would create six district seats and allow the mayor to run at-large, said Cesar Zepeda, president of the Hilltop District Neighborhood Council and the group's spokesperson.
Zepeda said that after being sidelined for years, it's time for councilmembers to focus not only on where the votes come from – mainly, the more affluent areas of the city – but on each neighborhood's needs.
"This came about because people from different parts of the city feel they are not being represented," Zepeda said. "If they are not constantly going to City Hall, then no one is looking at them and talking to them."
Zepeda lamented that for years, the Hilltop Mall, which is in his neighborhood, descended into economic stagnancy and his group had to tell the council it was going into foreclosure. After bringing the issue to Mayor Tom Butt, who was elected last November, Zepeda said Butt made it a priority to revitalize the area but only after it was brought to his attention.
"Unless you're the squeaky voice, you're not going to be heard," Zepeda said. "But the loudest voices usually come from the people who have the time and money to go to City Council meetings and make their voices heard."
[jump]
In March, Vice Mayor Jael Myrick
floated
the idea of directing staff to explore the feasibility of shifting to district-wide elections but he was summarily shot down. The council voted to table the idea with only Myrick abstaining from the vote.
According to the
meeting minutes
, Councilmember Nat Bates said councilmembers should represent all areas of the city and he warned that if a councilmember was unpopular then he or she wouldn't be able to get the council to vote on needed projects. District elections would also serve to divide a city that has worked hard to unite itself, said Councilmember Jovanka Beckles.
"We've done so much work to change that whole culture of 'this is my hood, my neighborhood,' and we've worked so hard to create one Richmond that I think district elections would sabotage that effort," Beckles said.
There are currently 37 neighborhood councils in Richmond that already serve to bring attention to localized needs, she said.
Myrick pointed to the past election cycle, however, when the
Richmond Progressive Alliance
(RPA) was able to elect three of its members despite Chevron spending some $3 million to defeat them, as an indication that big money is still in control, even when corporate influences are defeated.
"How do you make it so that regular community leaders who just want to serve their community and aren't necessarily connected to major political organizations or corporate institutions can get elected?" Myrick said. "The way it is now, you have to either roll with the RPA and agree with everything the RPA is standing for or you have to roll with corporate Chevron."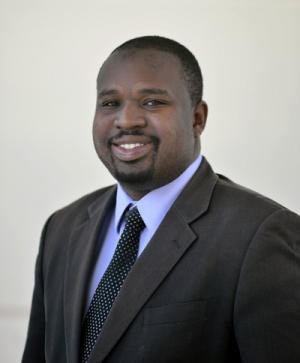 Myrick is uniquely positioned to push the issue because he said he was one of those regular community leaders who didn't necessarily want to jump onboard with preexisting groups. The first time he ran for a council seat, he estimated that he raised around $27,000, including in-kind contributions, and lost. The second time he ran, it was after he had been appointed and had already served some time on the council and after he raised an estimated $100,000, plus garnering the support of independent expenditure groups that also raised money on his behalf.
"If your job is no longer to talk to an entire city but rather to talk to your neighbors, then that becomes much less expensive," he said. "With district elections, you wouldn't need to raise tens of thousands of dollars."
Zepeda said he's working with a lawyer to iron out the language of the ballot initiative and would soon begin circulating it to gather the requisite signatures in time for a November deadline. He's hoping that the presidential election will draw more voters to the polls than a typical municipal election and that his group's can assuage concerns that the city won't just be gerrymandered into maintaining the status quo.
If the ballot initiative is passed, residents would have to apply to be part of a group that selects the districting committee. People chosen for the districting committee will be barred from having been involved in political organizing for the past four years and commit to refraining from political activities for the next decade.
Districts would be redrawn every ten years and would be both geographically contiguous, exactly equal in population, and comprised of "communities of interest," Zepeda said.
He admitted it won't be an easy task.
"Whoever starts redrawing the district, they will have a very difficult task but it will be a very rewarding one," he said. "It can be done."
For more information about the initiative, visit
RichmondDistrictElections.org
.