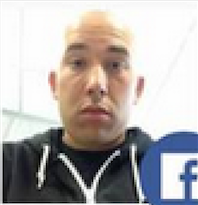 The final case against an Oakland cop who was charged in connection with the police department's "Celeste Guap" sex exploitation scandal was resolved today through a plea deal that will result in no criminal conviction.
At a court hearing in Fremont, Terryl Smith pleaded guilty to one count of furnishing law enforcement records to unauthorized individuals. He was originally charged with five counts of the crime in November 2016 after investigators discovered he accessed a criminal records database to look up information about the underage daughter of an Oakland police dispatcher who was then known as "Celeste Guap." Smith also allegedly accessed records about the young woman's father and other individuals connected to the teenager. Smith had no official reason for accessing these records, prosecutors said.
Under the deal's terms, if Smith isn't arrested over the next 18 months, the district attorney will motion to have a judge dismiss the case.
Smith was also accused of sexually exploiting Guap, and he resigned from the department in May 2017.
His case is the final prosecution of a police officer in connection to the wide-ranging sex exploitation scandal.
District Attorney Nancy O'Malley announced in September 2016 that she intended to prosecute seven current and former police officers and sheriffs deputies for sexually exploiting Guap and committing other crimes in connection with the scandal.
But all of the cases fell apart.
Citing insufficient evidence, O'Malley's office dropped charges against Oakland Police Officer Giovanni Loverde last October. Officer Loverde is still an Oakland police officer.
Also last October, charges were dropped against ex-Contra Costa Sheriff's Deputy Ricardo Perez for allegedly engaging in oral copulation with a minor and lewd acts in a public place.
A judge dismissed the case against ex-Oakland Police Officer Brian Bunton in September 2017, citing lack of evidence.
Ex-Livermore Police Officer Daniel Black pleaded no contest to a misdemeanor charge of engaging in a lewd act in a deal that allowed him to walk away with a clean record.
And although O'Malley signaled she would, charges were never filed against Oakland Police Officer Warit Utappa. Uttapa currently works in OPD's criminal investigation division.
Retired Oakland Police Sergent LeRoy Johnson was sentenced to three years court probation in February 2017 after he pleaded guilty to failing to report the actions of several Oakland cops in the Guap case. Johnson was legally required to report the crimes, and the young woman informed him about "relationships" she had with several officers.
Many of the cases were made difficult by the fact that Guap declined to testify against the officers. However, prosecutors did not need her testimony in Terryl Smith's case, because there was a paper trail of him accessing the criminal records database.