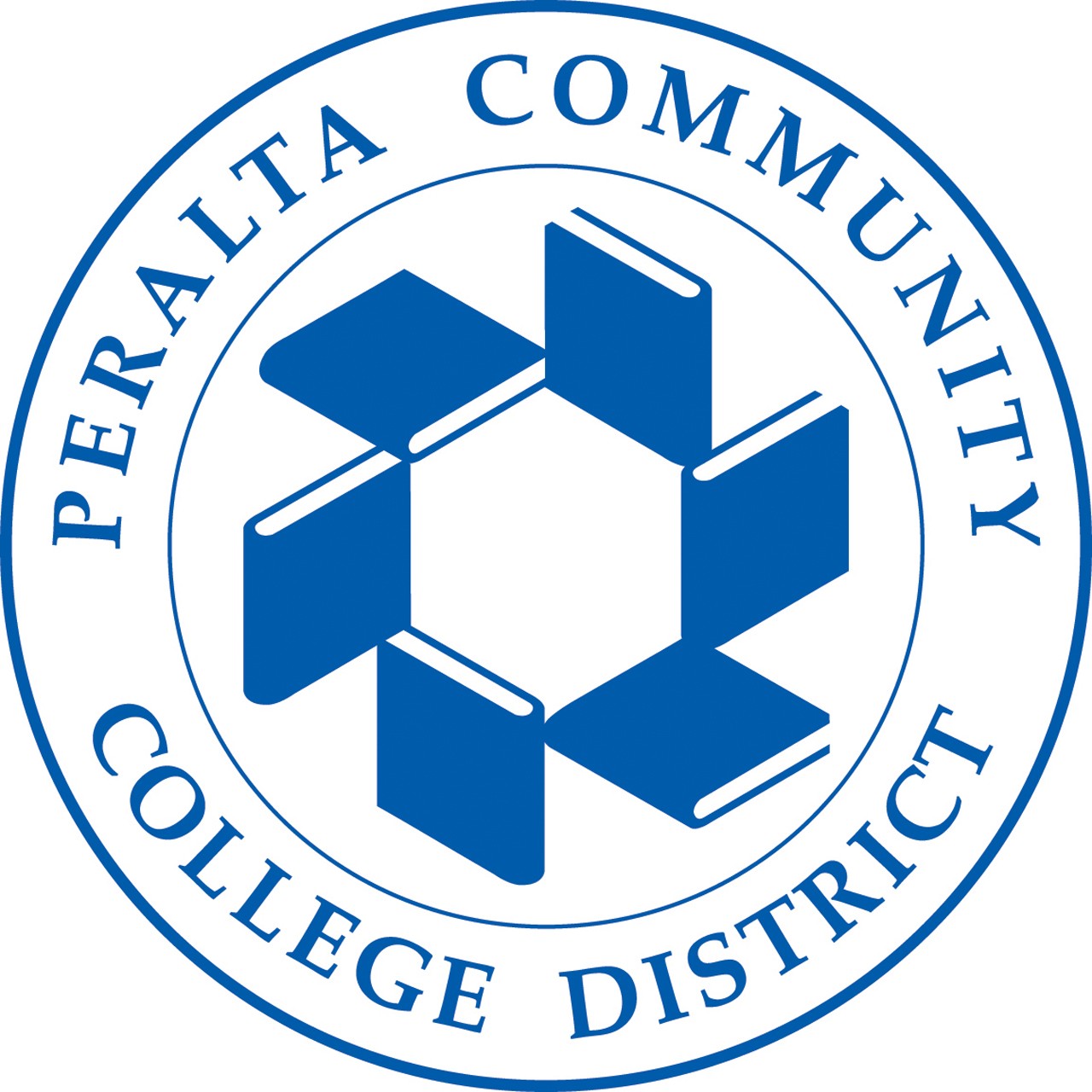 An impartial assessment of the struggling Peralta Community College District rated its risk of insolvency as high and urged that new leadership is needed to effectively rid the district of years of neglect. According to the scathing report, poor communication among its four colleges is the norm and the district's internal procedures are "simply broken."
The systemic mismanagement at the Peralta Community College District has been documented in recent years, but rarely to this extent. Based on a risk assessment scale created by the state's Fiscal Crisis and Management Assessment Team, which prepared the study, a school district with a score of 40 percent or more is rating as having a high risk of insolvency. Peralta's score is a shocking 69.9 percent.
The report also raised concerns over increases in the number of full-time employees at two of its four colleges at time when enrollment district-wide has been dwindling for a number of years. The report repeatedly references a general lack of communication at all levels of the district, and between colleges — Berkeley City College, College of Alameda, Laney College, and Merritt College. A symptom of which is that the chancellor's office is too large, according to the report. Including the currently vacant position of chancellor, Peralta employs six high-level managers where many districts of similar size employ two or three, the report said. "The current structure is cost-prohibitive, inefficient, and adds to the ineffective and poor communication throughout the district."
Long-standing criticisms that the Peralta Community College District's finances are chronically mismanaged may stem from a large number of vacancies in its finance and accounting departments. "The staff available to answer questions often were not knowledgeable and could discuss their specific function, but not how their responsibilities assist in the overall organization."
The report also faulted Peralta for contracting with the same independent auditing firm for 17 years and urged it to hire a new firm. The district also has allowed an internal auditor position to lay vacant for months. In addition, poor internal controls exist that put the district at a "severe risk of undetected fraud," the report continued.
Furthermore, employment in the chancellor's office is typically "based on that position's relationships with specific people he may have hired or placed in specific roles. As a result of those relationships, some staff are perceived as 'untouchable' while others are perceived as ostracized," the report said.
The Fiscal Crisis and Management Assessment Team issued its report on June 28 and will officially present its findings to the Peralta Community College District Board of Trustees in Sept. 10.
---
Kaiser Stymied Strike Vote in the East Bay
Kaiser Permanente management closed hospital cafeterias across the state Monday before a vote by some of its workers to authorize a strike this fall. According to the Service Employees International Union, its labor contract with Kaiser allows for the use of cafeterias as a public space for union business with its members. One SEIU member said management's move was akin to a "corporate hissy fit."
The meeting spaces were closed at Kaiser hospitals in Oakland, Berkeley, San Leandro, Fremont, Livermore, and Pleasanton, a representative for Service Employee Union International said. SEIU represents more than 4,800 employees at Kaiser facilities in the East Bay.
Nurses arrived at cafeterias to vote on giving the thumbs-up for a strike that would begin in October, only to find the spaces had been closed. SEIU said nurses have been without a contract since last September.
---
Supes Approve San Lorenzo Housing, But Not Before Angering Chan
The Alameda County Board of Supervisors set aside union objections to the 163-unit San Lorenzo Village Green market-rate housing development, moving forward with a project that has received wide support in the unincorporated area.
While the unsuccessful appeal by various trade unions was made on the pretense of environmental concerns, most of discourse Tuesday afternoon revolved around a push by the unions to extract labor agreements from the developer and a desire by some supervisors to again postpone a vote on the project, a move that angered Alameda County Supervisor Wilma Chan, who represents the area.
"Even though it's been stated that no further negotiations can take place, I don't necessarily believe that," Miley said. "I do think we can squeeze a few more community benefits out of this before we have to take the vote."
A vote on San Lorenzo Village Green had been twice postponed since the spring. Alameda County Supervisors Richard Valle and Nate Miley attempted to nudge developer Terry Demmon toward one last meeting with the unions to reach a labor agreement before voting on the project. Demmon obliged, but when asked later by Chan about the prospects of a deal being made, he replied there is "zero chance I change my mind. I just can't bend anymore." In fact, Demmon had agreed to labor agreements with two of the four unions prior to Tuesday's meeting. He stated willingness to reach an agreement with the other two unions if their offer is within 10 percent of the lowest bid.
Miley's persistence in postponing the vote angered Chan. She tore into him for violating an unwritten rule that says boardmembers should shy away from opposing projects that are supported by the supervisor in their own district. "I always take into account that the supervisor who represents that district has done their groundwork and knows their community well," Chan said.
She appeared to become even more upset at any suggestion that her vote for the project represented a slight to union labor. "You all know that I'm a strong supporter of labor on this board," she said. "There is no question about that. I ask you to give me the same type of respect that I have given every supervisor on this board for the nine years that have served here. I feel very disrespected. … There is absolutely no reason and no plus in postponing this for two weeks."
For a board long-known to play to a hard-nosed brand of politics, the tongue-lashing Chan gave some of her colleagues Tuesday was one of the most ferocious by any supervisor in years. Miley and Valle appeared stunned by the takedown. "I appreciate the candor," Valle said, stoically.
Miley said he would support Chan, but continued to push for a postponement in order to extract additional community benefits from the developer. "If it were my district, I would probably push that developer a little further."
The decision was 3-1, with Valle voting no. Supervisor Scott Haggerty was absent from the vote.
The San Lorenzo Village Green is to be constructed on the old Mervyn's site on Hesperian Boulevard that has been a vacant lot for more than two decades. Various proposals to develop the area with housing and retail have failed over the years to the consternation of San Lorenzo residents. The vacant lot had become a symbol for some in San Lorenzo for the county's indifference toward the unincorporated area. A similar sentiment exists in nearby Ashland, Cherryland, and Fairview, where development is scant and poverty is growing.
But at a time when large housing developments are routinely opposed by neighborhood groups for increasing traffic, and reducing parking, among other complaints, there was little opposition to the Village Green project, which also will add 11,500 sq. ft. of retail to the area. The developer also plans to refurbish signage on the historical Lorenzo Theater across the street from the project.
---
Wahab Suspends Congressional Campaign
Hayward Councilmember Aisha Wahab is suspending — but not ending — her campaign for Rep. Eric Swalwell's seat in the 15th District, she announced Monday. She provided no indication why she chose the less definitive description for ceasing the campaign's operations other than focusing on her advocacy on the Hayward City Council and elsewhere.
"I may be suspending this campaign, but I will continue to be a vigilant voice for every member of my community through my work on the Hayward City Council," she wrote in an email to her supporters. "The fight for affordable housing, fair wages and access to economic opportunity is critical and I will continue to speak up and speak out where change is necessary."
As a first-term councilmember, Wahab made a quick splash in the city's local politics by tapping into a progressive consciousness that had not been served by Hayward elected officials in decades. Her entrance into congressional politics came only after Swalwell announced his run for presidential last April. At the same time, the congressman suggested he would not seek re-election to his seat, leaving it open. But Swalwell soon hedged on whether he would eventually rejoin the 15th District race, and he ended his campaign for president on July 8.
Swalwell's campaign sent a mailer to district voters last week reminding voters of his accomplishments over the years, while also highlighting Muslims in his district. Wahab is the nation's first-ever Afghan-American elected official.
Money is likely an issue that factored heavily into Wahab's decision. Her campaign raised $56,000 over a roughly three-month span last spring and reported $40,000 in cash reserves, according to mid-year finance reports released earlier this month. Swalwell, meanwhile, reported over $2 million in combined reserves that include his congressional and presidential accounts.
---
In Other News …
Another fire at an Oakland construction site late Thursday night is attracting scrutiny from Oakland fire investigators and the Bureau of Alcohol, Tobacco, Firearms and Explosives. … The rate of homeownership in the Bay Area is at a seven-year low, the East Bay Times reported. … A homeless encampment near the Home Depot in East Oakland was cleared Tuesday, KTVU reported. … Some mayors in the East Bay want the recently closed Glen Dyer Jail in Oakland to be converted into a homeless shelter, the San Francisco Chronicle reported . … Emeryville repealed an ordinance that exempted some small businesses from paying employees the city's minimum wage, which was raised to $16.30 an hour on July 1, the  Chron reported. … The renovation of the Henry J. Kaiser Convention Center near Lake Merritt will begin construction in early 2020 and be renamed "Oakland Civic," the Times reported. …
U.C. Berkeley's football and men's basketball teams know a lot about being unranked, but now the entire university knows the feeling after the U.S. News & World Report's popular Best Colleges list removed the school's number two ranking, SFGate reported. Cal was downgraded to unranked after it "greatly overstated" its contributions from alumni. … Growing suspicions about China in the realm of science and technology by the Trump administration is affecting university research at U.C. Berkeley and other U.C. schools, the Los Angeles Times reported. Chinese students and professors are facing delays in securing visas. … Berkeley will start a pilot program this September to support reusable cups at various cafes in the city, SFGate reported. The stainless steel coffee cups are scanned at the register. If you don't return them within five days, you will be charged for the cup. …
A gunman killed three and wounded at least 15 people at the Gilroy Garlic Festival Sunday evening. The gunman was carrying an AK-47 assault rifle bought legally in Nevada, CNN reported. … Gov. Gavin Newsom signed a bill Thursday that will provide $130 million annual to help poor communities provide clean water to their residents, the Fresno Bee reported. … A new Public Policy Institute of California poll showed Sen. Kamala Harris leading the California presidential primary race with 19 percent, Calmatters reported. Another poll earlier this month showed Harris topping Joe Biden, but this new poll shows Biden dropping to fourth behind Harris, and Sens. Elizabeth Warren and Bernie Sanders.