The Cannabis Author Showcase IV on Thursday, September 17 at The Rock Steady in Oakland (Free, 6 p.m.) has added two more authors to round out the night's line-up.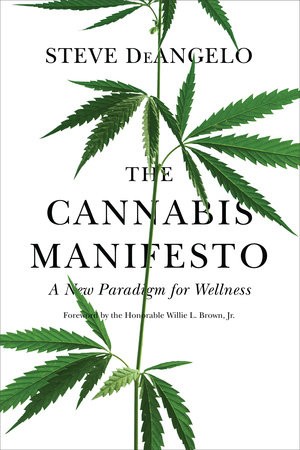 Harborside Health Center author
Stephen DeAngelo
releases his debut memoir/polemic
The Cannabis Manifesto
 on September 22. DeAngelo will appear at the Showcase for a one-on-one Q&A and panel discussion, then an exclusive sneak preview book sale and signing of the
The Cannabis Manifesto
, published by North Atlantic Books.
Equally exciting, Bay Area author/researcher/activist
Ellen Komp
will appear along with her amazing, new, self-released book
Tokin' Women
, which recounts 4,000 years of famous women who smoked pot — from Helen of Troy to Melissa Etheridge.
Komp informed us that our Author Showcase night falls on the 150th anniversary of Mark Twain'
Stoned Stroll
 — wherein Clemens tried hashish in San Francisco with Fitz Ludlow, and decided to quit journalism for the humor writing which made him famous. 
[jump]
DeAngelo and Komp
join two other titans
of cannabis nonfiction:
Michael Backes
, author of the excellent
Cannabis Pharmacy
; and
Cheri Sicard
, author of women's issues cannabis book
Mary Jane.
The Cannabis Author Showcase IV is programmed like a talk show, with authors engaging in a one-on-one Q&A with your columnist, David Downs (contributing author of
Beyond Buds
, 2014).
After we've empaneled our authors, we'll do some roundtable discussion, take questions from the audience, then break for food, drink, and book sales and signings.
Cannabis Author Showcase IV is a production of Legalization Nation. Our media sponsors also include the
East Bay Express
, SFGate blog
Smell the Truth
, and our podcast The Hash. Our community sponsors are Oaksterdam University and ReformCA, and our bookstore partner is the Oakland Patient ID Center.
The event is free with RSVP. You RSVP by signing up for our podcast The Hash over at TheHash.org/contest.