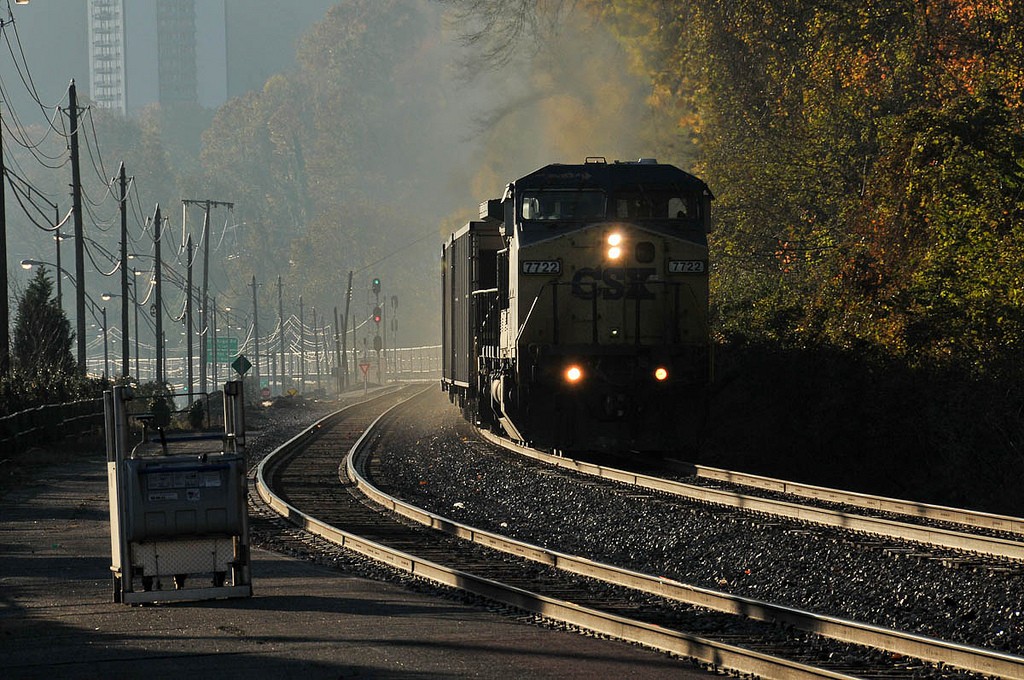 We are youth, and we are told that we are going to inherit the world, but what if there is nothing left to inherit?
Tuesday was the start date of a trial to decide if Oakland's ban on coal storage and handling will be overturned. If coal is stored in our city, it will contribute to global climate change, lead to devastating effects on the health of the West Oakland community, and undermine our local democracy. It would rob us of our inheritance.
The infamous proposed coal terminal would be built in West Oakland, in an area many in our community call home. Bowie Resource Partners coal executives and developer Phil Tagami will not be here after the 66-year lease to operate the terminal on public land is over. We will be here. Our children will be here. We cannot be sure that our children will have the life a child deserves: playing, running, breathing.
As this coal is stored in West Oakland, and shipped overseas to be burned, the Earth will continue to get warmer. The mining and burning of this coal would result in over 12.5 million tons of greenhouse emissions each year. A warming planet will further intensify local impacts such as sea level rise and an increase in infectious disease, which will further burden the residents of West Oakland.
Our city, our community, our home is being threatened by people who will never come in direct contact with the residents of West Oakland. West Oakland is a low-income community that is predominantly Black and Brown. We have no doubt that this is part of the reason why the West Oakland community is treated as a dumping ground. Historically, cities have placed toxic and hazardous materials near communities of color, and vice versa. West Oakland is no exception; public health officials have found that West Oakland residents (including one of the authors of this piece) live 10 years less than their neighbors in the rest of the county due to the poor air quality.
We have spoken directly with the youth of West Oakland, which Tagami has failed to do. Students there are sick and tired of constantly having to miss school because they cannot breath. Activities like storing, handling, and loading coal releases coal dust. Coal dust contains mercury, lead, arsenic, and particulate matter. Many people in West Oakland understand that what is being done to them is not just; that there are reasons why the asthma rates are so high, but businessmen like Tagami refuse to hear their cries or allow them the platform to advocate for their health.
It is unethical that the city's decision to ban coal is being undermined by Tagami and Bowie's effort to push coal into our city. Oakland's opposition to coal came from the hard work of community activists like us. Many residents came out to voice their disapproval of coal and its detrimental effects on the health of themselves, their families, and the environment. For the past two years, we have worked toward a coal-free community through many youth-led actions, protests, and meetings. When the ban against coal was announced, our efforts were to be celebrated, though with the surfacing of the lawsuit, we are being thrown into another battle against coal.
The voices of those in our community often go unheard, so it hurts for our victory to be undermined by this irresponsible lawsuit. Decisions that directly impact us are being made by those who do not know about our community and the inequalities we face.
Many residents of Oakland are unaware of the fight against coal, and we recognize that being in a position to be educated and involved, especially as young women of color, is a confluence of luck and privilege. With the platform we have been given, we are doing our best to advocate and provide a voice for those impacted most directly. As we are heading off to college, we plan to return to Oakland and use our education to work for the good of our community. However, if coal is forced into Oakland in the trial this week, what kind of community will be here for us to return to?
Mykela Patton, Jada Delaney, and Roseanie Phan are three youth activists, high school students and residents of East and West Oakland. As members of New Voices are Rising, they have worked to oppose the scheme to store and handle coal in Oakland.