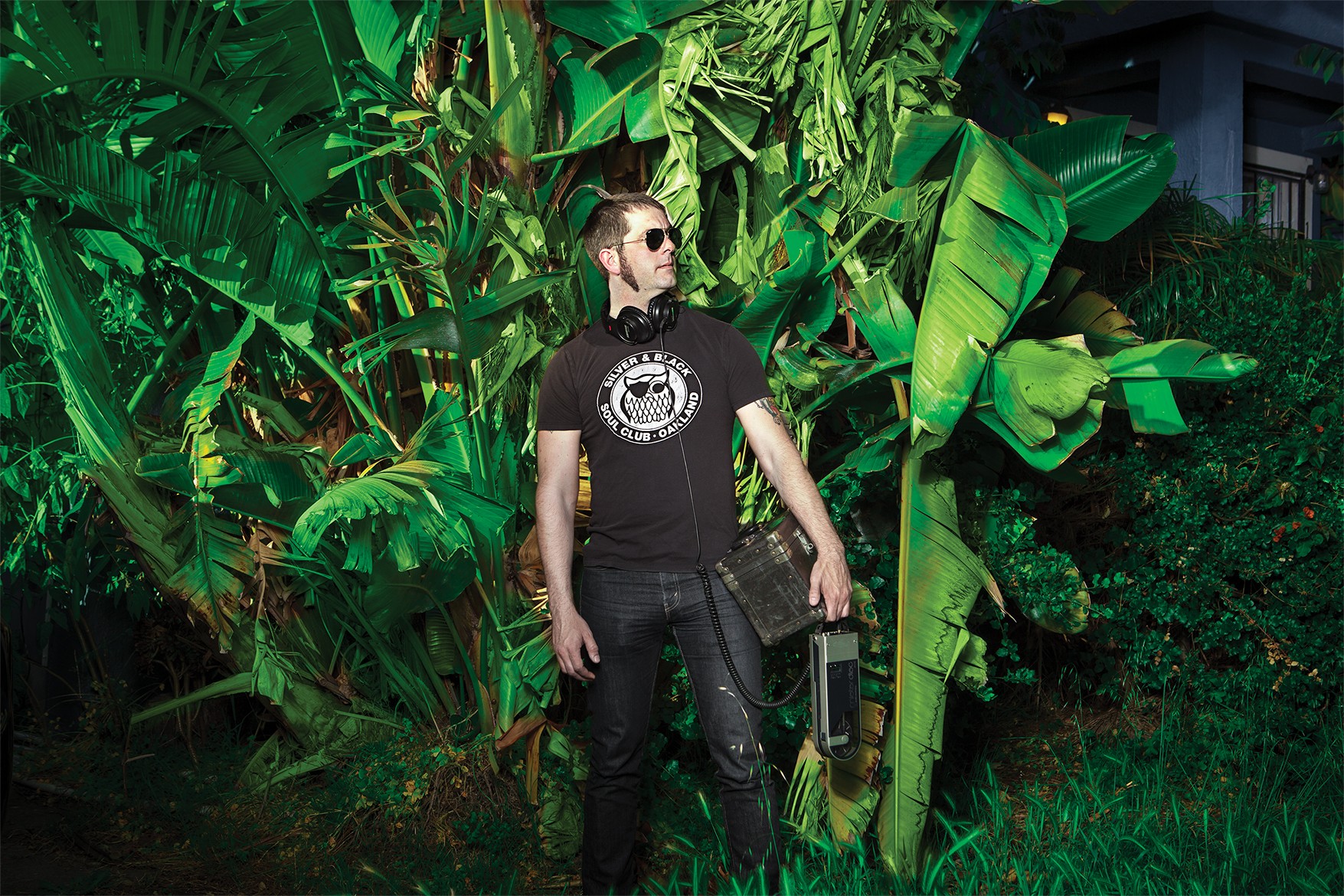 You can't sit down in Oakland on Friday or Saturday night — or so the Town's many soul DJs would have it. Walk from Uptown to Jack London District on the weekend, and you'll find bar after bar blasting everything from uptempo northern soul to lowrider oldies and funky disco at 45rpm to a packed dance floor. The Bay Area has long been home to soul and funk musicians, from Tower of Power to Sly Stone and the Pointer Sisters, but over the past few years, the local vinyl DJ scene has exploded, giving San Francisco a run for its money.
"There are at least as many soul nights in Oakland as in San Francisco, and there might be more," observed Matt Stout, one of the DJs behind Silver and Black Soul Club, a northern soul crew that spins at The Night Light on the third Friday of each month.
Stout started his night about four years ago, joining the longer-running Soulvation! party at Bar 355. "We're all diggers, and we look for rare stuff and we try not to fall back on hits," Stout explained. "But that doesn't mean I don't have 'Ain't No Mountain High Enough' in my box, in case."
All of Oakland's soul DJs take pride in their musical knowledge, digging deep and nerding out on good tunes or unique labels. "For every big super hit Delfonics record or whatever else, there's all these lesser-known bands, and all these bands from Oakland who never made it," said Cameron Thompson, part of the Suavecito Souldies crew, which takes over The Golden Bull on the first Friday of each month. "We're passing along the torch and keeping this predominately Sixties and Seventies music going, as well as constantly learning about music."
[pullquote-1]Oakland's soul DJ roots go deep, and include legendary DJ Matthew Africa (who was killed in a car crash in 2012), B-Cause, and Sean Sullivan. For years, collectors spun at the now-closed Kitty's (technically in Emeryville), set up outside the quarter-pound burger spot at the corner of Grand and Telegraph avenues during lowrider meetups, and at bars like Radio and Ruby Room.
Yet the current crop of soul and funk DJs — some of who are from Oakland while others are transplants — is the groovy result of a lot of not-always-awesome change.
"A few years ago, we couldn't get anybody to come to our night from San Francisco. Now, nobody thinks twice about coming to Oakland" from the city, Stout said. "Everybody has a good friend that has moved across the bay."
Many of the bars that host all-vinyl soul nights — including The Legionnaire Saloon, Golden Bull, The Cat House, and Bar 355 — have all opened or re-opened in the past five years, providing DJs with much-needed space and often sizeable dance floors. Add to that an increasing number of soul and funk revival bands, ushered in by Sharon Jones and the Dap-Kings, many soul record reissues and a 32 percent increase in vinyl sales in 2015, and you have a recipe for soul stew.
That increase in sales has also partially led to a growing number of locally owned record stores where folks can dig for 45s. "There's a lot of people in their 20s and early to mid-30s [and] there's definitely a new crop of people who are interested in records," said Tracy Parker, who owns VAMP records in downtown Oakland and spins at Where It's At on the first Saturday of the month.
Oakland's soul DJ scene is also shaped by a unique sense of camaraderie that is noteworthy. Many DJs who tend to collect in different sub-genres met each other while digging for records and became friends, guesting at and supporting each other's nights. "We're young guns in a lot of ways, but we've been plugging away at it. Opportunities come as long as you're not fly by night," said Kyle Runyon, one half of the team behind two-year-old funk/soul/disco night On The Real Side at Bar 355 and, more recently, The Night Light.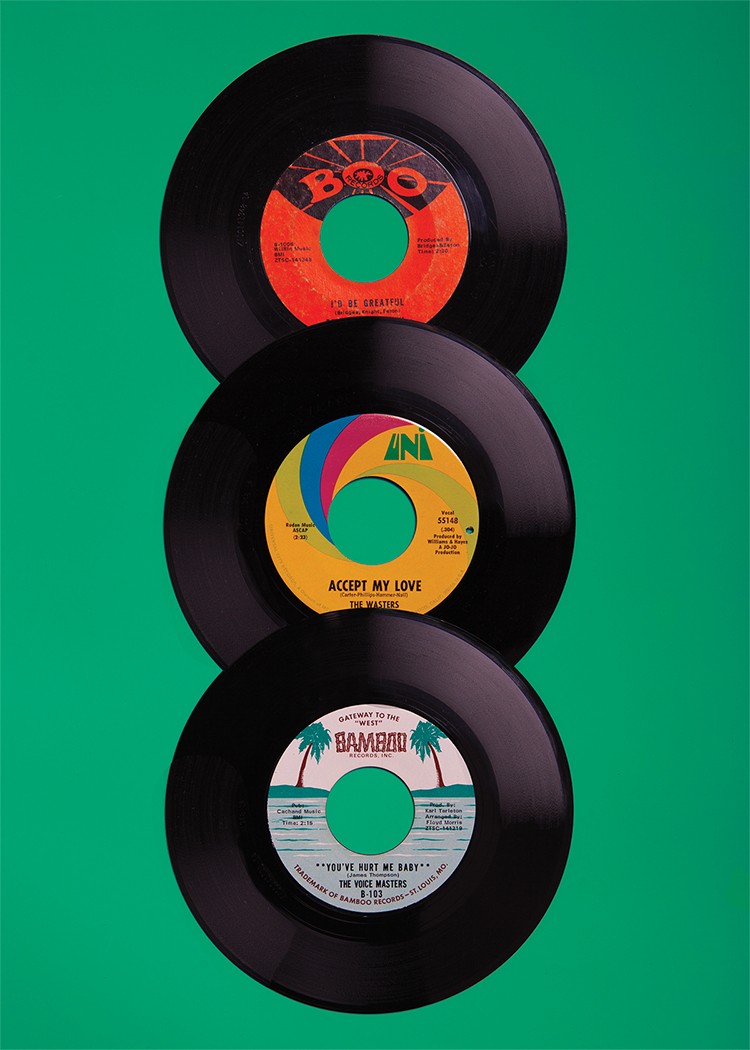 While DJing — particularly in the soul scene — has typically been a man's game, Oakland is home to a handful of all-female DJ crews and collectors. DJ Mexican Spitfire of "On The Real Side," DJ Nina Sol (who spins a variety of soulful music at the Starline Social Club), B-Side Brujas, and Chulita Vinyl Club (whose members are from California and the Southwest) spin wax just as heavy as their male counterparts.
"We started BSB to share our love for music with friends and the community, as well as create some visibility for lady DJs in a very male scene," the B-Side Brujas wrote in an email. "Dancing and song has proven to be healing for all of us, and it's been a powerful tool to connect with others." The crew spins "souldies," funk, boogie, and salsa at various venues. "Our record selections reflect our stories, and give us an opportunity to express ourselves, and call to unity despite our differences."
This theme is perhaps the core of Oakland's artistic culture, and definitely part of what gives the town its generous soul. "There's always been a DJ culture that's very unique to Oakland, with hip-hop, with funk, with soul. We definitely aren't the first, and won't be the last," Suavecito's Thompson said.
"We're trying to bring up collectors and other people who are into the music … those people who have gone out and supported our night are going out and spinning their own nights, which is cool, to see the progression."