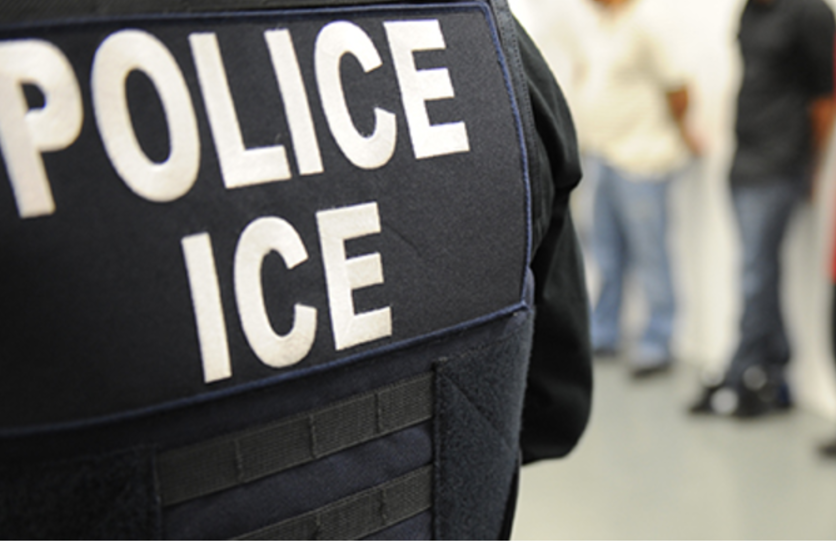 Last night, Oakland's Privacy Advisory Committee voted unanimously to recommend that the city council terminate the police department's participation in an Immigration & Customs Enforcement-run task force.
The vote follows the privacy committee's fact-finding effort to identify all of OPD's agreements with federal law enforcement agencies, and to understand how the department shares data and conducts surveillance used by federal agencies, including immigration agents.
OPD participates in investigations and operations with the federal Drug Enforcement Administration, the Federal Bureau of Investigation, and the U.S. Marshals.
However, at last night's meeting, it became clear that neither city officials nor the police department fully understand the depth of OPD's entanglement with federal law enforcement. In fact, OPD appears to be unaware of all the different task forces it participates in with federal agencies.
But no partnership has been more worrisome for the privacy commissioners as that with ICE. They cited concerns that ICE could be using OPD resources and information, much of it fed through vast databases to identify people for deportation.
In the spring of 2016, ICE's Homeland Security Investigations unit approached OPD commanders about participating in a federal task force, purportedly aimed at human trafficking, violent gangs, and other types of "transnational organized crime." HSI leads similar task forces across California with police departments in Los Angeles, Santa Cruz, San Diego, and San Francisco.
After city council gave OPD the green light to collaborate with HSI in March, then-police chief Sean Whent signed a memorandum of understanding allowing OPD officers to be cross-designated as HSI agents. This happened on June 8 of last year — the day before he resigned under a cloud of scandal, due to the department's sex-exploitation crime cover-up.
OPD analyst Tim Birch told the privacy commission yesterday that he and many other OPD staff, including the new police chief, were unaware until last week of the agreement Whent signed. San Francisco HSI agent-in-charge Ryan Spradlin provided the agreement to Chief Anne Kirkpatrick in a meeting last week.
"I just sit here and apologize all night," Birch said to the commissioners.
That agreement requires OPD officers to follow ICE policies and regulations while participating in task force duties. And while OPD's cross-designated cops are not supposed to enforce immigration laws, per the city's rules, ICE's regulations supersede any OPD directive, including Kirkpatrick's recent general order forbidding officers to inquire about citizenship status.
"I don't see how maintaining this ICE/HSI relationship helps OPD interact with residents," said privacy committee chairman Brian Hofer. "I don't see how it's not in conflict with our sanctuary status."
In March of this year, the privacy committee requested basic information from OPD about how many police officers have been cross-designated as ICE task force agents, examples of successfully investigated and prosecuted cases, and records of reimbursements paid to OPD by ICE. The police department did not provide any of this information, and told the commission that no officers have actually been assigned to the ICE task force, no cases have been successfully investigated, and that Oakland hasn't received any financial compensation from ICE.
"What is Oakland getting out of this? Nothing," Hofer said, pointing to Birch's staff report that revealed only one instance of OPD providing assistance to ICE.
In that case, two OPD officers were dispatched to provide cover for ICE agents who were serving a search warrant somewhere in Oakland during October 2016. According to OPD, this was the only "interaction" between OPD and ICE in the last three years.
Birch urged caution about ending OPD's participation in the task force. "Politically, optically, I can understand that this would be a good thing for the City of Oakland," he said about terminating the agreement with ICE. But he asked for time to run it by OPD's command staff to see if there are any unforeseen consequences of ending the agreement.
But the committee voted unanimously to urge the council to pull Oakland out of the HSI task force. The privacy committee's resolution will result in a letter to the councilmembers asking them to rescind any and all authorization for OPD to participate in the MOU with ICE.
"We're sticking to our guns on our sanctuary city status," said Hofer.