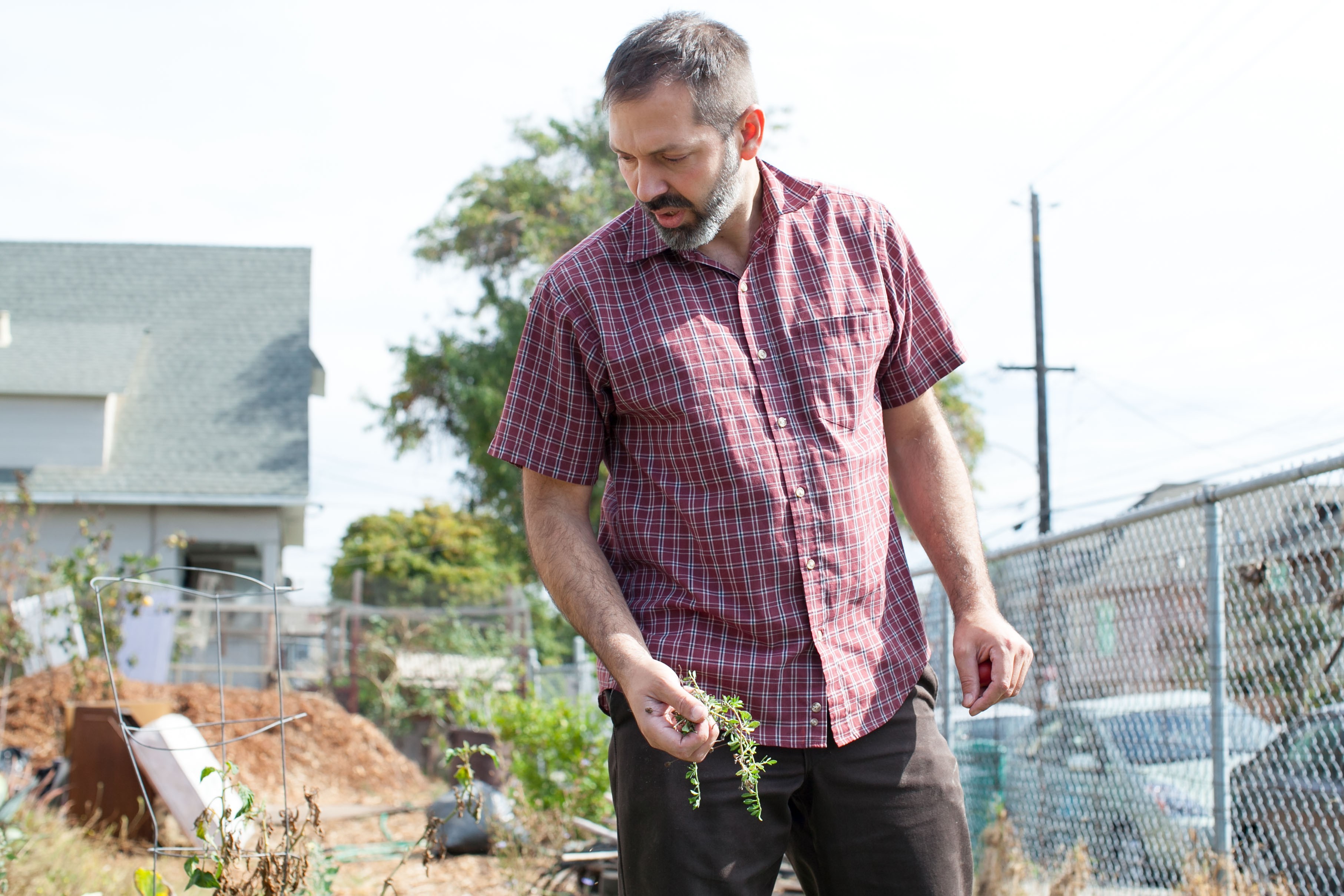 Three years ago, Oakland resident Steven DeCaprio made headlines when he successfully achieved ownership of a house that he had been squatting in for more than a decade. DeCaprio employed the Adverse Possession Law, a legal doctrine that allows occupants to claim properties that have suffered from long-term abandonment.
According to census data, there may be
up to 18,000 units of vacant housing
in Oakland. This is in the face of a housing crisis in which
4,000 people are homeless
in Alameda County, while countless more are being displaced by soaring rent prices. Many of the empty housing units are being held by speculators, driving up prices and fueling the forces of displacement.
In January, Patrick Xu, a Bay Area housing rights activist, was arrested from his home in Oakland, while he was in the midst of an adverse possession case to obtain the property. Xu and three other housing activists, including DeCaprio, are now facing felony and misdemeanor charges, including charges for trespassing and conspiracy, and could be sentenced to up to 8.5 years in prison and slapped with $89,000 in fines.
[jump] Of the four activists facing charges, two are staff members of Land Action, a nonprofit housing rights advocacy organization founded by DeCaprio in 2012. Land Action and DeCaprio
were featured in an October 2015 Express story
, which noted that the group was working with other organizations to create community farms and activist housing on long-abandoned properties in Oakland.
Land Action was allied with Xu and his roommate, who had both been struggling with homelessness, to legally obtain their home in January when the Alameda County District Attorney's Office brought charges against the four activists, two of whom were part of the housing project, while the other two were staffers of Land Action.
In an interview, Xu questioned authorities for "using tax dollars to come after some homeless people for living in a crumbling house."
Others involved with the case have expressed frustration that public resources are being used to prosecute housing rights activists, while the bankers that caused the Great Recession haven't been charged at all.
Three civil rights attorneys, Tony Serra, Walter Riley, and Dan Siegel, have stepped up to defend the activists, who are being called "The Land Action 4."
The defense team has filed a motion to drop the charges, and a public hearing has been scheduled for April 1, 9 a.m., at the Wiley W. Manuel Courthouse in Oakland.
A benefit to raise funds for the activists' legal fees is being held on March 27 at 6 p.m. at the Lobot Gallery at 1800 Campbell Street, Oakland.