According to the folks over at the real estate blog Movoto, Oakland is THE MOST EXCITING CITY IN AMERICA (seriously), beating out Boston, San Francisco, Seattle, Washington DC, Portland, and, yes, New York City. The designation was based on ten factors, including the abundance of parks, young (and diverse) people, bars, movie theaters, museums, theater companies, and music venues, and the lack of fast food restaurants and big box stores. Whether those criteria constitute "most exciting" is debatable, but we agree, bars and greenery and diversity are pretty great.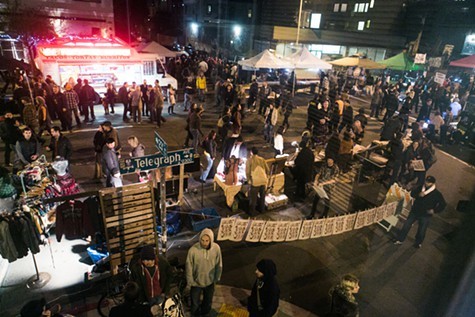 This just adds to the many accolades Oakland has already racked up: We're already one of the top places for art, a top place to visit in the world, and way cooler than San Francisco.
But San Francisco still beats us on one point: rent prices.