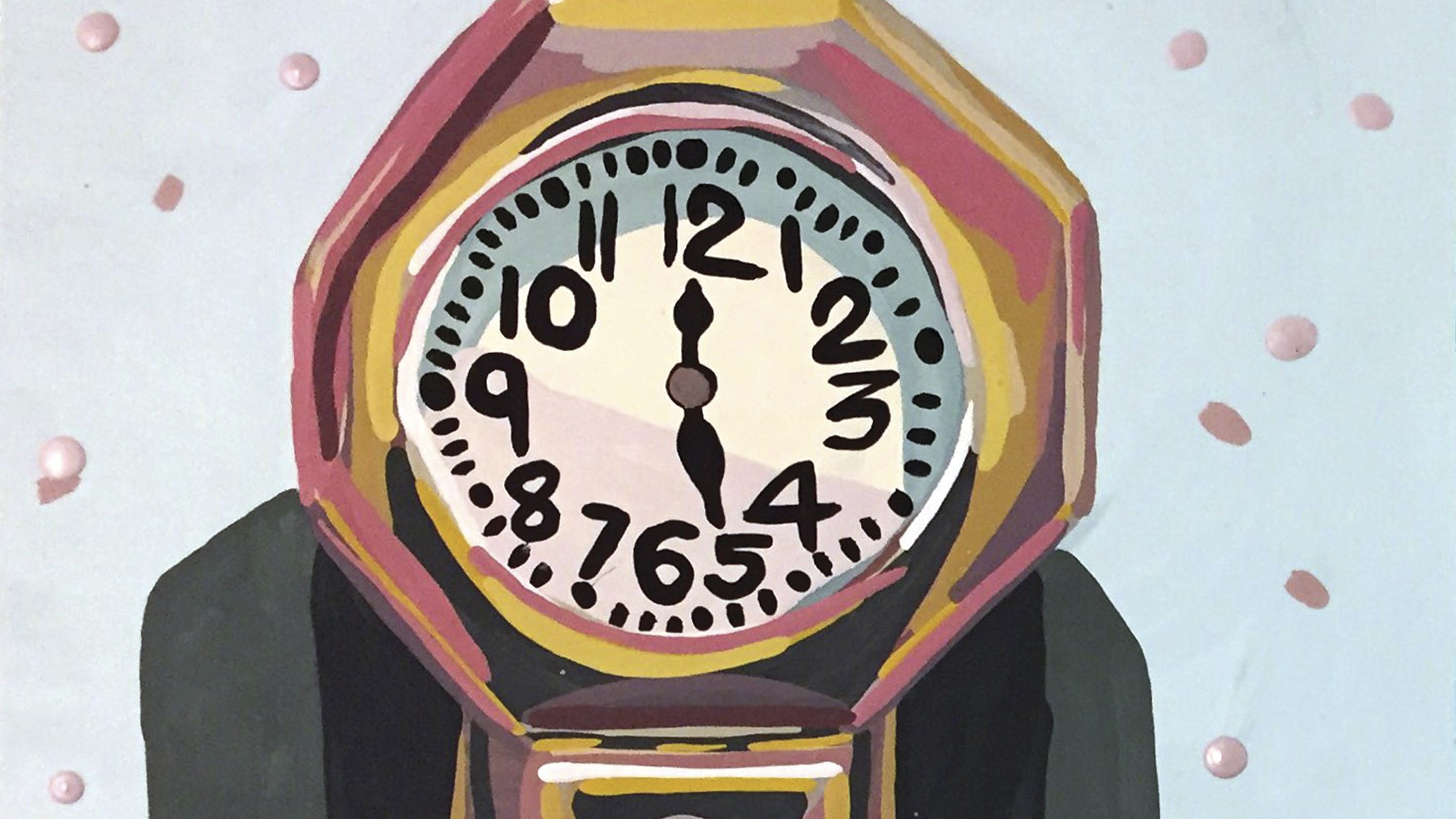 Jeanie Ngo and Vicki Gunter have never met, but they're collaborating on a work of art. Inside of Gunter's backyard studio flanked by flowering bushes in Oakland, the ceramicist reveals her work in progress: Hands licked with flames and pierced with sewing needles shelter the soft palms of a child.
The sculpture is based on a poem that Ngo wrote, "Soft Hands." Gunter chose to interpret these verses with clay as part of a new exhibit, Have You Heard Us Yet?, at the Abrams Claghorn Gallery in Albany. The show has gathered artworks inspired by poems about what women want in 2018 and beyond, said curator Alyssa Stanghellini. "It's about hope, what are women still hopeful for and what isn't being digested by those in power."
After writing submissions were selected, the visual artists were given their pick of poems to illustrate. Ten writers and 15 visual artists are participating, so some of the poems have multiple interpretations.
As a ceramicist and a poet, Gunter looked toward the past for a direction forward. She selected Ngo's poem about her mother's love and work (making "tiny sequined outfits for strippers") because it resonated with her own experiences as a seamstress. Gunter said she worked in sweatshops on Telegraph Avenue in the 1970s, around the time Ngo's mother worked as a seamstress in Vietnam, survived the My Lai Massacre, and moved California.
Gunter sighs at the irony of how she worked so hard to organize unions to get better jobs for seamstresses in the United States, only to now have all of those jobs experience even worse conditions in Vietnam. "The cycle, it's pretty stunning," she said.
The potter's work echoes the tone of Ngo's poem, which is bittersweet. "Soft Hands" is a love song to her mother as well as a meditation on the unfairness of the geopolitical circumstances that her parents and so many others are born into. The poem begins and ends, My mother likes to say I have soft hands./And I reply that I've never known hard, manual labor./We laugh.
Ngo said the verses are mostly autobiographical, and her mother really does touch her hands when they greet each other. A creative writing prompt in school helped her understand why. She hopes that her piece, and the rest of the artworks at the show, reveal the struggles of women below the surface.
"People are such a vast cross-stitched blanket of stories and experiences that you'll never have to go through," Ngo said. "I just want to spread empathy."
Ngo is only three years out of college, and she was surprised when she found out she had been accepted to the show. She even forgot she'd submitted. "I was confused and very happy," Ngo said with a laugh. "When I looked up Vicki, I was so excited. It's going to be a piece I can touch and feel, and that brings a different dimension from poetry — to experience it in a new way."
By merging poetics and fine art, viewers can access stories through different entry points, Stanghellini said. Whether they're oriented toward verses or visuals, they'll find a new appreciation for each medium and the weighty messages behind the show.
"Poetry can pack a punch, and so can art," Stanghellini said. "Sometimes words just state it a little more blatantly. There's no ambiguity in there. If you don't get it by looking at art, maybe you can really understand if someone is expressing it in blatant words. The two can really give a better picture of what we're trying to express."
So, why haven't Gunter and Ngo met? Stanghellini made it a rule of the exhibit. This way, the visual artists don't feel like they're merely commissioned illustrators, expressing only the viewpoint of the writer. Instead, the painters and potters build their own interpretation of the poems to create a separate piece of art from their own voice.
As a result, Gunter's sculpture adds to Ngo's literary message. Women shelter the generations after them from the fires they endured. Just as Ngo's mother worked as a seamstress to protect her child, so, too, did Gunter try to form unions to protect the seamstresses that came after her. Together, it shows how generational struggles are not merely passed down by blood. Even strangers share fragments of the battle toward equality.
That fight is also genderless, as shown in Mojgan Saberi's painting based on Claire J. Baker's "For Women."
"It's a short poem, but it sticks," Saberi said. The poem, in its entirety: Though parts of your forest/feel ravaged, awaiting fire/and stumps ache for/fresh foliage,/your understory is lush/with ferns/and rhododendron.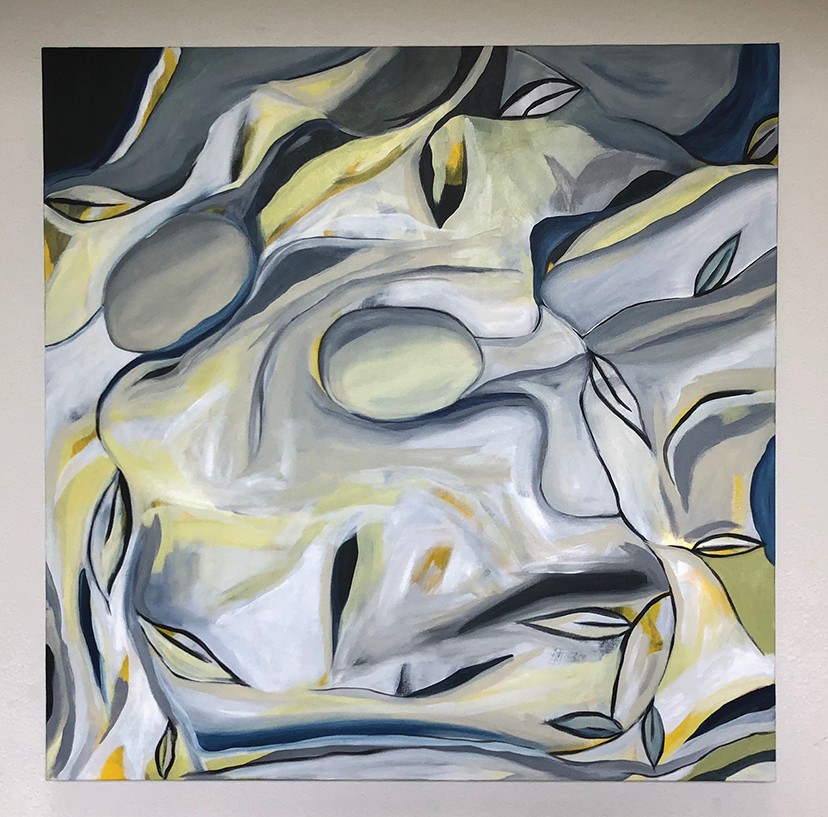 Saberi grew up in Iran fighting for reproductive rights and said she's exasperated to find herself protesting for the same things in the United States. Saberi sees women's bodies as sacred forests that have been ravaged but will grow again. That's why she connected with the natural imagery in Baker's poem and painted genderless figures growing from a decimated woodland.
"Someday we're all going to be equal and just the same and we can treat each other equally," she said. "It sounds very idealistic, but it's still part of my dream."
Stanghellini also sounds optimistic, but she has a plan for moving toward her utopia.
"What inspired me for the show was, as women, we're just at the horizon of equality at the workplace, at home, in public," she said. "We just need a little extra push. It's a last call for us. Can you hear us now?"
Through June 30, 1251 Solano Ave., AbramsClaghorn.com.
Editor's Note: A prior version of this story described Gunter mentioning "peace raids," when, in fact, she said "piece rates." The reference has been deleted.