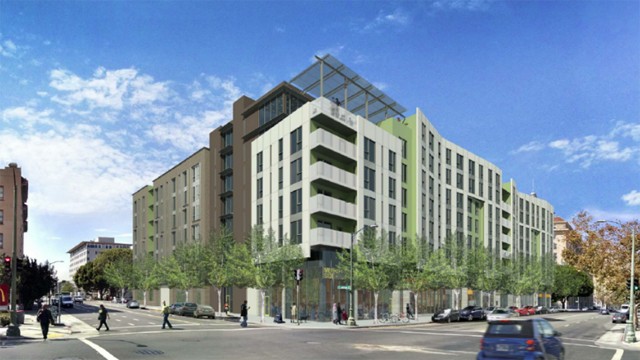 Stories you shouldn't miss for Feb. 12, 2018:
1. Bay Area residents
want lots more housing to be built in the region but not if it makes their commutes worse
, reports Marisa Kendall of the Bay Area News Group$, citing a new poll commissioned by the Silicon Valley Leadership Group. A supermajority of residents – 64 percent – said they favor "building significant quantities of new housing" in the region. But only 30 percent said they would support it if it "brought more people onto local roads and transit systems, making their commutes worse."
2. California Highway Patrol officers
worked secretly with Neo-Nazis in efforts to target members of anti-fascist groups
last year in Sacramento, reports Sam Levin of the
Guardian
, citing newly disclosed court documents. CHP officers also worked with Neo-Nazis to try to identify "anti-racists." The evidence was revealed in the assault case involving Berkeley radical leftist teacher Yvette Felarca.
3. Ex-Black Panther Elaine Brown, who won $4.3 million in judgments against the city of Oakland and Councilmember Desley Brooks after Brooks assaulted her at a restaurant,
had at least two previous dustups that a judge would not allow the jury to hear
, the
San Francisco Chronicle
$ reports. In 2013, Brown claimed she was knocked down by a valet at the Waterfront Hotel in Jack London Square, but witnesses said she was the aggressor. In addition, while drunk, Brown drove her car off the road in 2014, and police said she was combative after being arrested. The judge in the Brooks case, however, said revealing Brown's past would have been prejudicial.
4. State lawmakers
are hoping to revive redevelopment in order to finance the construction of affordable housing once Gov. Jerry Brown is out of office
, reports Liam Dillon of the
LA Times
$. Brown killed redevelopment in 2011, greatly reducing the amount of funds for affordable housing in the state. But the three leading candidates to replace Brown – Gavin Newsom, Antonio Villaraigosa, and John Chiang – support reviving it.
5. And California wildlife officials
are considering a crackdown on nutria – a large rodent that reproduces rapidly, destroys habitat, and could ruin the state's vital levees
, reports Kurtis Alexander of the
San Francisco Chronicle
$. Officials thought the non-native species had been eradicated from the state in the 1970s, but it has recently proliferated.
$ = news stories that may require payment to read.