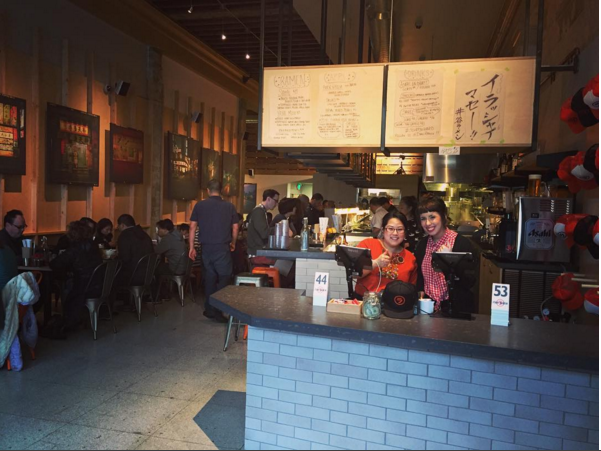 Welcome to the Mid-Week Menu, our roundup of East Bay food news.
1) Fans of Hopscotch chef Kyle Itani's ramen — which you may have sampled in its
gloriously off-the-cuff pop-up iteration
a couple of years ago — will be happy to know that the chef's new ramen shop,
Itani Ramen
(1736 Telegraph Ave., Oakland), is almost ready, with a mid-April ETA. In the meantime, the restaurant is hosting a series of weekend pop-up preview dinners with a limited menu — two ramen options,
gyoza
, a salad, and some pickles the first time around.
[jump] The next round of pop-ups will be March 26–27 (this weekend), 6 p.m.–midnight, and it will be the same deal the next two weekends after that. Check the
restaurant website
to confirm future pop-up dates.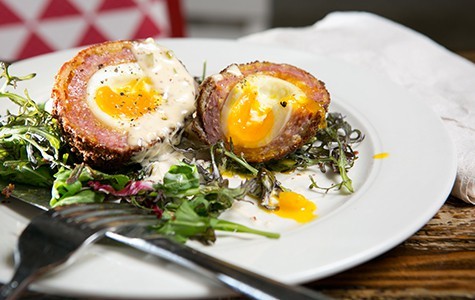 2) Despite having been proclaimed by many —
present company included
— to be far and away the best restaurant in Oakland's Montclair neighborhood, Chowhaus (6118 Medau Pl.) has closed, according to a message on the restaurant's answering machine. No explanation was offered. I reached out to chef-owner Tracey Belock to ask about her future plans, but have yet to hear back. In the meantime, I'll have to find somewhere else to go for my Scotch egg and chicken pot pie fix.
3) Over on Piedmont Avenue, Descanso (4184 Piedmont Ave.) has also shuttered. In a
Facebook announcement
, the owners cited "incompatibility with the landlord," among other factors in the decision to close. The former Park Avenue Bar & Grill had adopted its current pan-Latin/barbecue theme about a year and a half ago.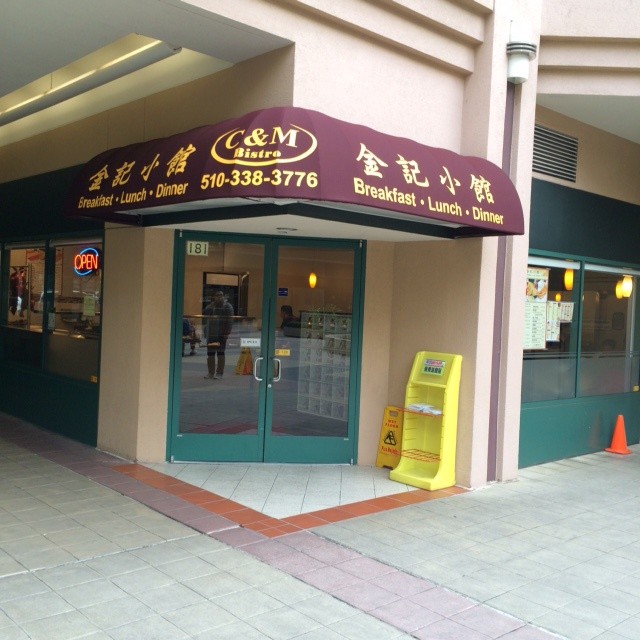 4) A few months ago, I
noted
the demise of Cafe 88 (388 9th St., #181), a prominently located Cantonese spot in the Pacific Renaissance Plaza in Oakland Chinatown. Good news: It's open again under new management — rebranded as C & M Bistro, but with a fairly similar Hong Kong-inflected menu. I'll report back after I see how the roast pig stacks up.
5)
Inside Scoop
reports that the new beer garden at Uptown Oakland's Classic Cars West (411 26th St.) is now open, with a full vegan food menu courtesy of the food truck/pop-up Hella Vegan Eats.
6) Last week brought news that the food delivery startup Spoonrocket, whose launch
I covered
back in 2013, has shut down its service.
Berkeleyside Nosh
had the scoop.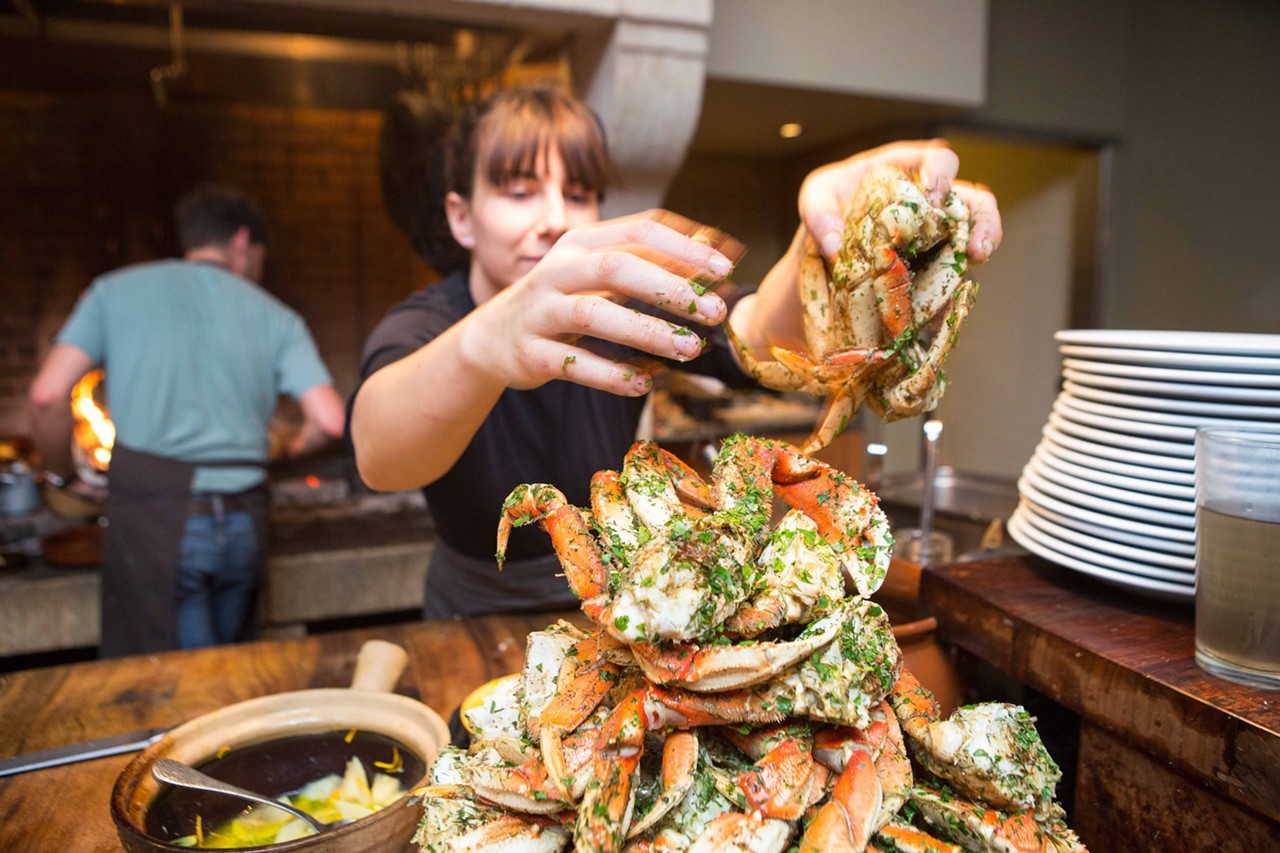 7) In case you haven't heard: Hallelujah, Dungeness crab is officially back, as
California's commercial season kicks off this weekend
. Go eat some crabs; the fishermen could really use the support.
8) A couple of chef shuffles to report: Longtime East Bay chef Sophina Uong, perhaps best known for her tenure at the upscale Southern restaurant Pican, is returning to Oakland to take over the kitchen at the Uptown Mexican restaurant Calavera (2337 Broadway), replacing opening chef Christian Irabien (who, according to
Eater
, has left to work at Cala in San Francisco). Calavera has been known, among other things, for the
regional specificity of its Mexican dishes
, so it will be interesting to see how the restaurant evolves under the reins of a non-Mexican chef.
Meanwhile,
Inside Scoop
reports that Charis Wahl has returned to her former position as chef at Berkeley's Gather. Her successor (and, now, predecessor) Tu David Phu left to focus on Vietnamese cooking.
9)
J. Weekly
reports that the owners of Berkeley mainstay Saul's Delicatessen (1475 Shattuck Ave.) are looking to sell the restaurant.
10) This week I wrote about
People's Community Market
, the long-awaited West Oakland grocery store project, which just this week finally successfully purchased a property in the San Pablo Avenue corridor. Also, please check out this week's food-focused
Taste
issue, which includes sweet stories on
bean-to-bar chocolate
,
vegan deli meats
,
natural wine
, and
international markets
.
Got tips or suggestions? Email me at Luke (dot) Tsai (at) EastBayExpress (dot) com. Otherwise, keep in touch by following me on Twitter @theluketsai, or simply by posting a comment. I'll read 'em all.