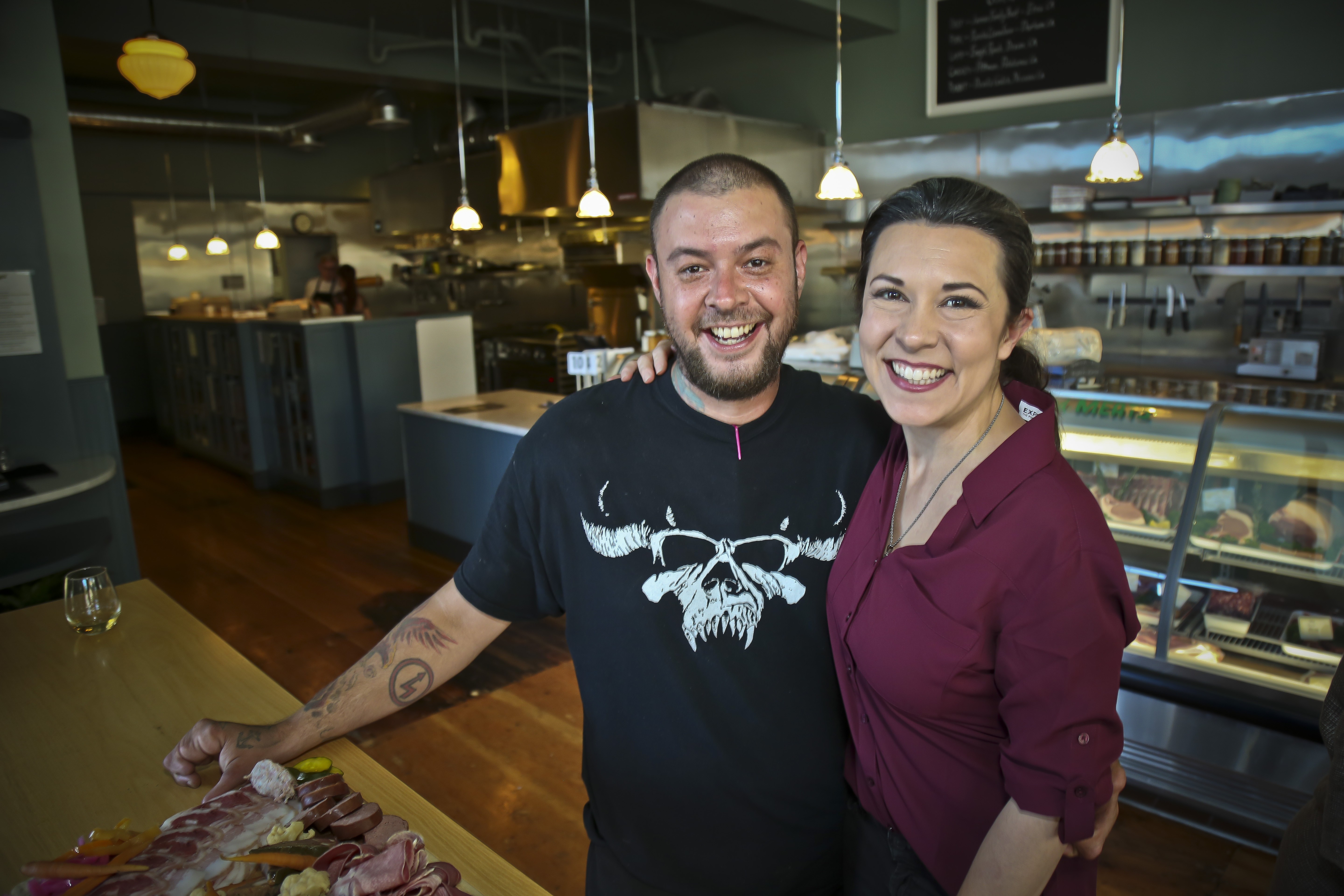 Welcome to the Mid-Week Menu, our roundup of East Bay food news.
1) Clove and Hoof (4001 Broadway, Oakland), Temescal's
hybrid butcher shop/sandwich shop combo
, won my heart by serving some of the
best damn sandwiches
in the city. Owners Analiesa Gosnell and John Blevins have been gearing up to start dinner service for a while now, and yesterday they sent me a copy of a typical dinner menu, which — no surprise — looks like it's going to be a meat lover's delight. How do pig head cakes sound to you? Or the restaurant's signature fish sauce caramel fried chicken, but served with waffles and red-eye gravy instead of on a sandwich? Or a steak of the day served with horseradish bone marrow mash?
[jump] An official launch date for dinner hasn't yet been set, but it will likely be sometime in September — at which point Clove and Hoof will remain open until 10 p.m. For now, you'll have to content yourself by perusing the full menu[pdf-1]
2) Upscale British pub The Growlers' Arms (4214 Park Blvd., Oakland) is closing after less than a year in business,
Tablehopper
reports. Tonight will be the last dinner service — a $45 three-course prix-fixe prepared by guest chefs, and an opportunity for fans of the restaurant to say goodbye.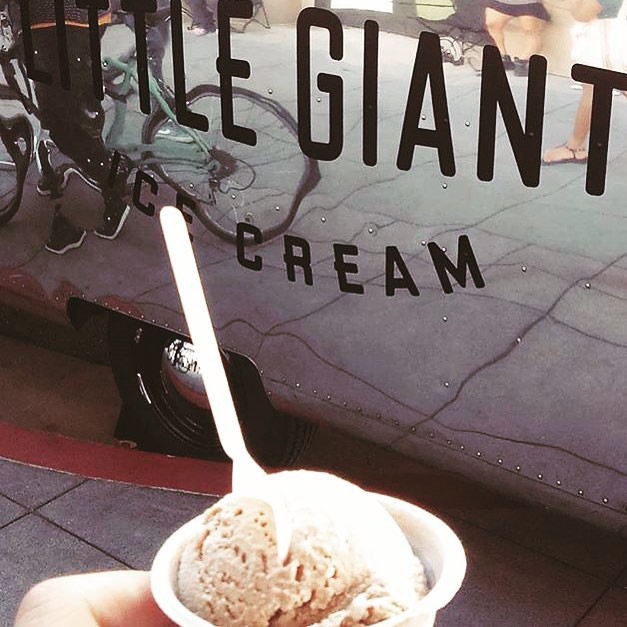 3) There's a lot of ice cream news this week, which seems fitting, given our recent heat wave. First off,
Berkeleyside Nosh
reports that Uptown Oakland's Little Giant (1951 Telegraph Ave.) — an "American premium hard scoop" ice cream parlor — is now open for business, just weeks after
news of the place
first broke.
4) Meanwhile, the Berkeley-based meal delivery service
SpoonRocket
is celebrating Customer Appreciation Week by offering a free It's-It ice cream sandwich with every order this week. The company was voted "Best Delivery Service" in the Express's recent
Best of the East Bay readers' poll
.
5) Last but not least, the new Alameda location of the popular customizable ice cream sandwich shop
C.R.E.A.M.
(2630 5th St., Ste. A) will celebrate its grand opening by giving away
free ice cream sandwiches
all day on Saturday, August 22, from noon to midnight.
6) The owners of the
excellent Adams Point wine shop Bay Grape
(376 Grand Ave., Oakland) have been
away in Australia
for the past week — presumably scoping out delicious new wines to bring to Oakland. The shop should reopen shortly, though, and
Eater
reports that it will host a one-year anniversary party this Saturday, August 22, from 5 to 9 p.m. Several winemakers will be in attendance.
7) In other Adams Point news, the popular Ethiopian restaurant Enssaro (366 Grand Ave.) is moving — but just barely down the street to a larger space at 357A Grand Avenue. In the meantime, diners who eat at the old Ensarro from now until the end of the month will receive a
gift card
that will entitle them to receive a free draft beer, coffee, honey wine, and a few selected food items at the new location once it opens.
8) Renowned pop-up master Chris Kronner has been hosting occasional pop-up dinners at KronnerBurger (4063 Piedmont Ave., Oakland) on Monday nights, when the restaurant is normally closed. Next week's — featuring rib steaks aged for 90 days — sounds like a doozy. I wrote a little preview over
here
.
9) Summertime is a good time to eat some smoked meat, and
Bay Area Bites
ran a nice roundup of East Bay barbecue options, which run gamut from regional specialists to Oakland originals. The Express has run full reviews of most of the spots listed, including, most recently,
BBQ Hut
 in North Oakland and
Perdition Smokehouse
in Berkeley. It sounds like the country bar Overland, the subject of
this week's food review
, will be getting in on the barbecue game shortly as well.
10) Finally, ICYMI, it's back-to-school week for kids in Oakland public schools, who will have a new addition on their school lunch menu:
organic beef from retired dairy cows
.
Got tips or suggestions? Email me at Luke (dot) Tsai (at) EastBayExpress (dot) com. Otherwise, keep in touch by following me on Twitter @theluketsai, or simply by posting a comment. I'll read 'em all.