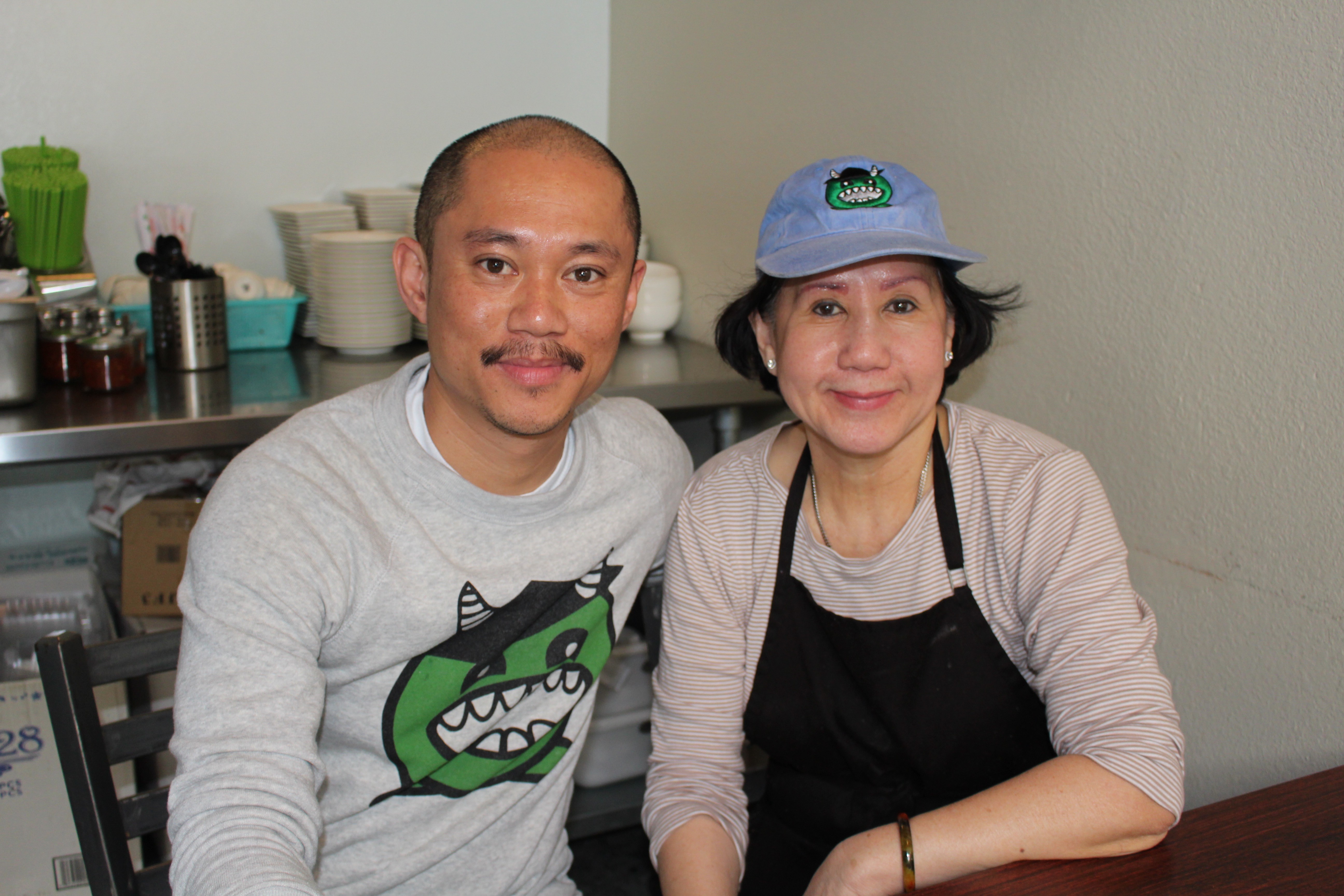 While you can depend on your favorite Chinese restaurants
to stay open on Christmas and Thanksgiving, they will most likely be closed
this Friday, Feb. 16 — and potentially through Sunday — for Lunar New Year. The
holiday is celebrated in a number of East and Southeast Asian countries and
represents a time to come together over a lavish, often highly symbolic meal.
Traditions vary by region. My own Chinese roots are in Hong Kong, so I have strong memories of going to grandma's house for nine course dinners that would always end with tea, oranges, and the unveiling of a plastic red-and-gold candy box.
Vietnamese families also pay attention to that lucky number nine. Tee Tran, owner of Monster Pho in Oakland and Emeryville, described his mom Dung Le's weeklong ritual involving nine bowls of fruit, lighting incense, and burning items for dead ancestors. On New Year's Day, the whole family descends for a full day of eating. Le usually prepares bitter melon stuffed with pork; shrimp and bamboo salad; crab bamboo soup; chicken curry; pickled cabbage; and sweet rice dyed in a series of colors for dessert. As with Chinese families, the Trans always wear red.
Born in Ho Chi Minh City, Tran moved to East Oakland as a kid and fondly remembers the audible presence of other Asian families celebrating at the stroke of midnight. "You'd hear fireworks in every neighborhood," he said.
Angie Lin, Stacey Tang, and Tony Tung, the three Taiwanese women behind the Good to Eat Dumplings pop-up, throw a big Lunar New Year party every year in Oakland. "Because we all grew up in different cities in Taiwan, we have slightly different traditions," Lin explained.
There are a few common mainstays, though, which all carry distinct meanings. A whole, uncut chicken symbolizes a stable home. Two identical fish dishes on separate plates demonstrate an abundance of resources. Dumplings, containing both meat and seafood, indicate good fortune. "It has to be very luxurious and you need to have the best possible ingredients," Lin said, emphasizing that these are not your everyday dumplings.
There's also always soup served in a round pot — and other dishes shaped into lucky circles — as well as rice cakes for dessert, which are believed to help eaters progress in their careers.
For immigrant families, these traditions keep them rooted to
their cultures.
"My mom always tries to remind us, 'Don't forget where you came
from,'" Tran said. "It lets us know who we are."