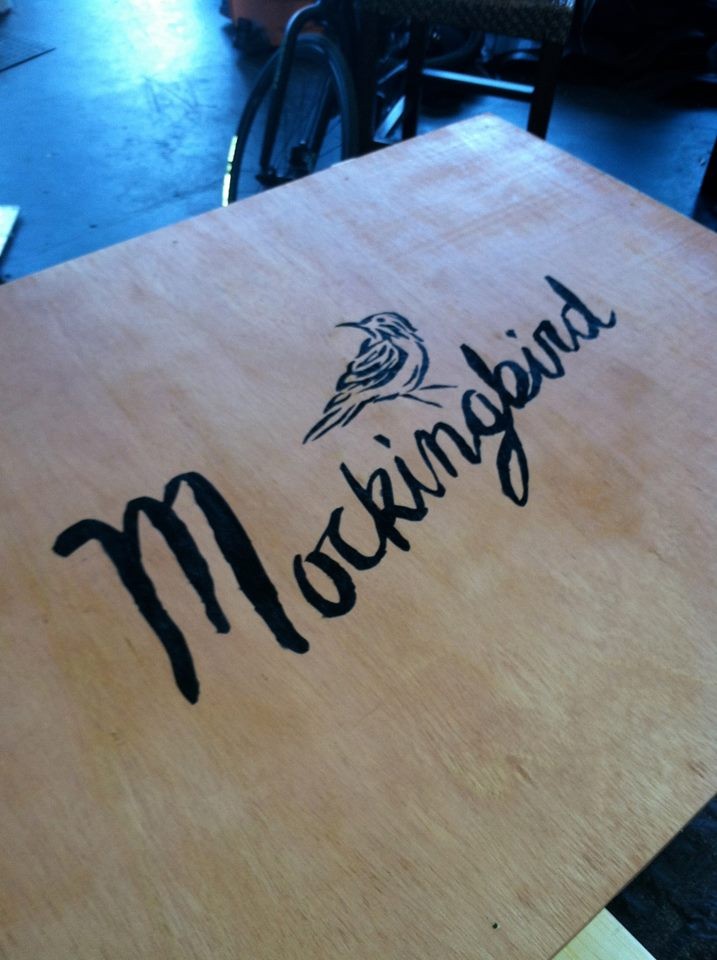 Mockingbird
(1745 San Pablo Ave.), a year-old neighborhood bistro in Uptown Oakland, is probably best known as a
low-key date night spot
— a place where you could sit down to a plate of roast chicken and a glass of wine before catching a show at the Fox. Or it used to be, anyway, until a recent liquor license mixup prompted husband-and-wife co-owners William Johnson and Melissa Axelrod to halt alcohol sales entirely.
[jump] But what is the restaurant business about if not perpetually turning lemons into lemonade? For the past month, Mockingbird has begun encouraging customers to bring their own beer and wine, which they can enjoy at their table with no corkage fee. The policy makes the restaurant one of a
small handful of BYOB-friendly dining establishments
in the East Bay — a holy grail for the frugal wine lover.
Axelrod said that when Mockingbird took over the former Hibiscus space, the landlords, who own The New Parish and The Rock Steady in the same building, assured them that the New Parish liquor license covered the entire property, including the restaurant. Only recently did Axelrod and Johnson have misgivings, and about a month ago they asked an attorney who specializes in California Department of Alcohol Beverage Control (ABC) regulations to look into their situation.
The news wasn't good: For the past year Mockingbird has operated as a de facto speakeasy. Axelrod explained that while it was technically true that the space is covered by the building's overall alcohol license, the particular nature of the license also dictates that the restaurant itself is prohibited from profiting off of alcohol sales — not even through a corkage fee. And because the Department of Alcohol Beverage Control doesn't typically give out multiple licenses for a single address, resolving the situation won't be as simple as re-entering the liquor license lottery.
It's no secret that many restaurants depend on alcohol sales to bolster their slim profit margins. Axelrod said the change has had a dramatic impact on all aspects of the business; for instance, now that each check tends to be smaller, the servers at Mockingbird aren't making as much money from tips. But Axelrod and Johnson are locked into their lease for two more years and have a baby on the way in the spring. They have no choice but to make the best of the situation.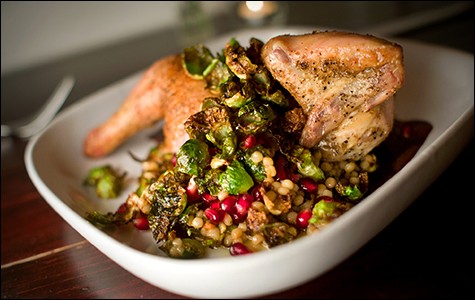 In part, that means looking into alternative sources of revenue — more private parties and lunchtime catering. Mostly, though, Axelrod hopes that customers will see the new BYOB policy as a perk. She cited the experience of friends in Philadelphia, where restaurants that don't charge a corkage fee are fairly commonplace. Certainly, a large party that brings its own booze could save hundreds of dollars.
"It makes it a lot more reasonable to go out to eat on a Tuesday night," Axelrod said.
Axelrod said she and Johnson are talking to lawyers to see if they can work out a new arrangement with the Department of Alcohol Beverage Control. In the meantime, Axelrod said they're having a lot of conversations with their bookkeeper.
"It doesn't look good," she said.