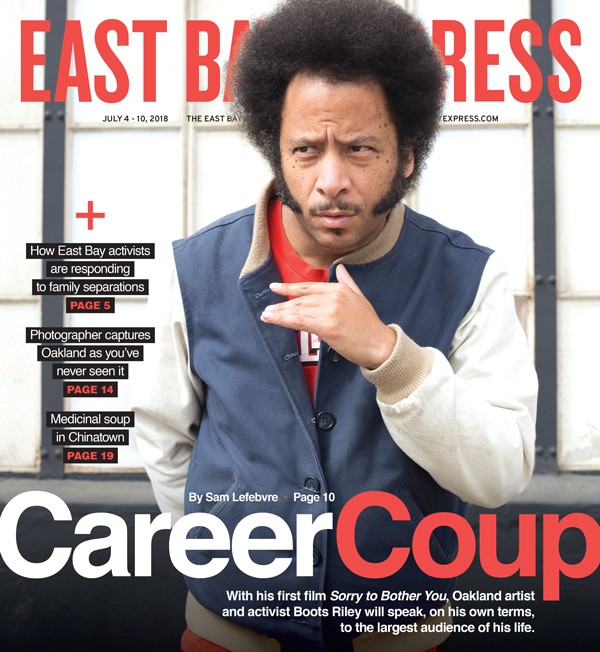 "For the West Oakland Community," What the Fork, 7/4
KTHX
If Jeepney Guys are reading this: Please serve taho — like I have to go all the way to Concord or Vallejo to get it. Also maybe add kare-kare, too? I need more than just halo-halo, lechon, and lumpia. Also, like the melon drink would be nice. KTHX
Ashley Fernandez via Facebook
"Berkeley to Evict RV Homeless Camp from Marina Parking Lot Next Week," News Blog, 7/2
A Start?
Why not set up a proper camping area with hookups, clean water, bathroom/shower facilities? Require residents to share in the upkeep. Have area physician practices to take turns providing care, refilling lifesaving prescriptions, etc. This would not be an expensive venture, not perfect, but a start?
Curt Peterson
"Higher Pay, Smaller Classes, Housing Perks in West Contra Costa Unified School District's Plan to Attract Teachers," News Blog, 7/6
Don't Get Me Started
Teachers in WCCUSD are faced with a lot of challenges. These measures are an overdue improvement but inadequate when you consider the cost of living in the Bay Area and salaries in other fields. That beginning teacher earning $50,000 has a very demanding job. Starting salaries should be at least $75,000. And don't get me started on teacher housing.  Class sizes capped at 36. Wow. You can raise salaries, offer lower-rent housing, and provide all of the professional development and support in the world, but when teachers have to engage, motivate, manage, and teach 36 kids at a time, all day long, then you're failing to address one of the main problems.
Lisa Keely via Facebook