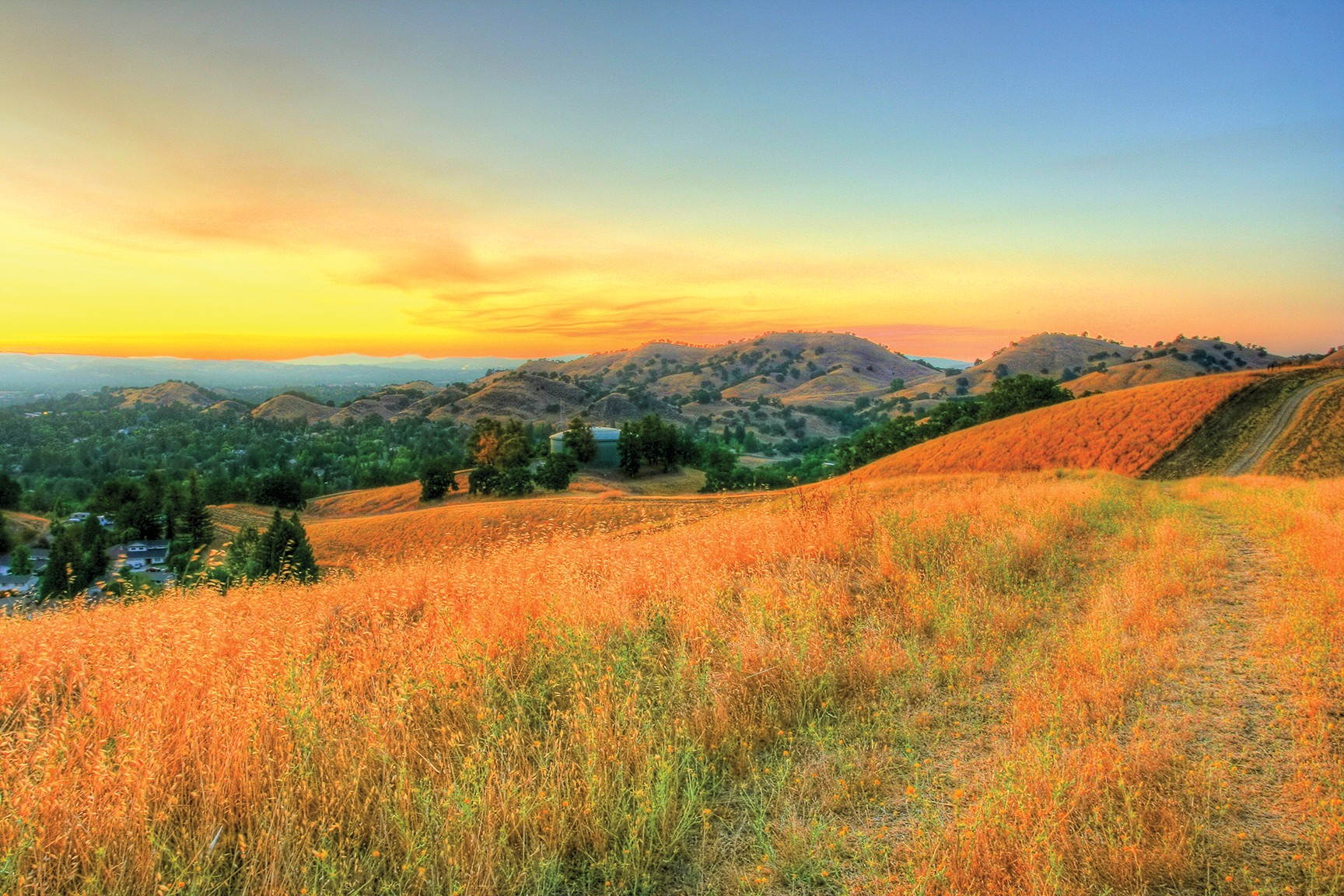 All around you are the signs: The holidays are supposed to be cheery, with abundant presents, delicious food, and family members who all love each other — or at least get along. Yet for many people, the holidays can be an especially difficult time of year. Perhaps it's a reminder of a loved one who's died recently or of the fact that you don't get along with your family or of your strained bank account.
According to experts, you're not alone. Merrie Sennett, a licensed marriage and family therapist based in Berkeley, says a number of factors can contribute to the holiday blues: For starters, this time of year (at least in North America) coincides with the season of darkness. "It's a time when there's this collective societal pressure to be happy and be doing all these wonderful fun things and spending money and eating lots of special food, but actually the world around us is saying, 'Just sit.' It's a disconnect with what's happening in our natural environment," she said.
In the pricey Bay Area, it can be especially difficult to keep up with the expectations to give gifts and consume. And for those who don't subscribe to Judeo-Christian beliefs, the holidays can also be alienating. "I know people who just feel totally marginalized during this time period because they don't celebrate Christmas," said Sennett, who has run workshops to help people cope with the holidays.
So how best to deal? Sennett advises approaching the holidays in the same way you would any other kind of stress. "Take a moment every now and then and check in with yourself," she said. "Maybe you need some alone time or to have a good cry or work out at the gym. I think just acknowledging what one is feeling can be so helpful. Be gentle with yourself and with your family."
Speaking of family, good communication is essential. In Sennett's handout, "Tips for Thriving During the Holidays," she suggests to "ask for what you need. When there are conflicting desires, negotiate."
"Getting in touch with your values and desires is really important," Sennett said. In her workshops, she asks family members to make a list of their values and then create a list of shared values. You can then decide how to spend your time, energy, and money based on your values.
If you're more likely to be in a family situation that involves compromising your values, plan ahead. "Maybe you and Uncle Harry can agree ahead of time not to discuss politics, or you and your same-sex partner will agree to skip homophobic Aunt Martha's family gathering," Sennett advises.
Ultimately, how to best deal with the stress of the holidays is up to you.
"I think for me the bottom line is to see if there's a way to turn the holiday pressure down … and focus instead on what's truly important to you at this time of year," Sennett said. Set reasonable expectations and focus on doing the things you love — regardless of what societal or family pressures make you think you should do.
If you need extra assistance taking the pressure off, here are some activities that may help:
Get Out in Nature
Even if you don't necessarily enjoy hiking, spending some time away from buildings, cars, and concrete can have enormous benefits to your emotional and physical well-being. The health benefits of nature exposure are extensive — reducing blood pressure, improving mood, boosting concentration, making you more empathetic — and the list goes on. To get the most benefits, go someplace where you're surrounded by trees, walk for at least half an hour, and enjoy the silence. (Leave the ear buds at home.)
The Sequoia Bayview Trail in Joaquin Miller Park is a good place for beginners: It's extremely flat, wide, and accessible to most levels of walkers. You'll get a gorgeous view of the bay plus the added benefit of tree cover. (Although watch out for those bikers.) If you don't care about a view and prefer a canyon environment with towering redwoods, the Stream Trail inside Redwood Regional Park is another fairly level trail (if you approach from the park's main gate, where parking costs $5), and a good portion is paved, making it accessible for wheelchair users and stroller-pushers. Raining out? Don't let it stop you. In Tilden Park, Nimitz Way is paved, wheelchair accessible (although hilly), and leads to a panoramic view of the bay, Mount Diablo, and Mount Tamalpais. For a more spacious yet equally appealing landscape, head farther east to Shell Ridge Open Space or Castle Rock Regional Recreation Area, both in Walnut Creek, where you'll feel worlds away from the shopping frenzy at the mall.
Do Something Fun
Kids shouldn't have all the fun during the holidays. In fact, studies suggest that play is just as important for adults as it is for children, improving relationships, fostering creativity, and promoting healing.
For those who grew up in the '80s, High Scores Arcade in Alameda provides hours of cheap fun: $5 for one hour or $10 for all-day play. Find all the popular and obscure games from your youth, including VS. Super Mario Bros., Galaga, Joust, Pac-Man, Spy Hunter, Dragon's Lair, et al. If you haven't been there for years, Albany Bowl is still a great place to throw some balls down a lane and eat pizza, no matter how old you are. And if bocce ball is more your speed, Plank Oakland has three 60-foot courts, plus bowling, billiards, games, and a beer garden. You can also enjoy a pint and a board game at Albatross Pub in Berkeley. And The New Parkway has regular nights for bingo, poker, trivia, and more.
If you're not into games, try painting pottery at Brushstrokes Studio in Berkeley, kayaking in the Oakland-Alameda estuary via California Canoe & Kayak, or belting out your favorite songs in your own private room at Jaguar Karaoke Oakland.
Pamper Yourself
It's safe to say that everyone needs to relax more. Pampering can take all forms depending on your personal preference, and it doesn't need to cost a lot of money. It can be as simple as reading a good book, taking a long bath, or listening to a compelling podcast on a walk.
If you're into manicure and pedicures, Solemates (1483 Shattuck Ave., Berkeley) offers nail and foot care services without the toxic chemical smell. Only using organic and paraben-free products, with a wide selection of polishes without formaldehyde, toluene, and dibutyl phthalate, the salon is definitely pricier than your neighborhood nail place — a mani-pedi can run upwards of $50 — but it's also far more relaxing. And the lack of salon chairs also makes for a more hygienic environment, which is priceless.
Besides a massage, water can be incredibly therapeutic, and there's nothing like soaking in a hot tub to feel rejuvenated, especially on a cold winter's day. Piedmont Springs (3939 Piedmont Ave., Oakland) has been a neighborhood institution for 36 years, and for good reason. Its private outdoor hot tubs, cedar-lined saunas, steam room, and combination hot tub/sauna room provide a spa-like experience right in town, and you won't have to spend half your paycheck to enjoy it. Prices start as low as $13.
If you're ready to splurge on a full day of relaxing, venture out to The Spa at Renaissance Sonoma (1325 Broadway, Sonoma), where you can enjoy a perfectly decent 50-minute massage for $140 that, most importantly, gives you all-day access to the spa's facilities, including outdoor hot tubs, warm soaking pools, and outdoor cabanas. Tip: Arrive early to grab a cabana and stay late to have the pools all to yourself. You can order food and drinks from the hotel and they'll bring them to you while you soak. (The hot tubs and warm soaking pools come equipped with lifts, making them accessible.) After all that relaxing, you'll want to collapse onto a big comfy bed, so book a room at the nearby Cottage Inn & Spa (310 First St. East, Sonoma), an exceedingly romantic retreat that's pricey yet worth every penny. (The spacious Vineyard View Suite is bigger than many apartments and includes a double Jacuzzi bathtub in the room.) Bonus: free pastries in the morning, delivered to your door.
Regardless of how you decide to treat yourself this season, set aside time and actually do it.