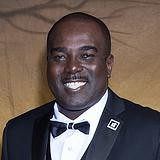 Hayward school Superintendent Stan "Data" Dobbs, who
is alleged to have verbally abused and made physical contact with some school boardmembers
at a closed session meeting last month, will keep his job. In addition, a third boardmember substantiated the violent tenor of the incident while reciting her own version of what happened.
No official announcement about Dobbs' future was actually made during Wednesday's meeting. And during the meeting, Hayward school boardmember Annette Walker admonished some boardmembers for previously disclosing publicly what Dobbs had done during the closed-session meeting. "What happens in closed session, stays in closed session," Walker said before disclosing that the board had decided in the same closed session not to terminate Dobbs.
[jump] Walker went on to add more details about the September 16 incident that led fellow boardmembers Luis Reynoso and William McGee to file police reports against Dobbs. Both boardmembers told police that Dobbs had erupted during the meeting with a string of profanities directed toward them before aggressively hovering over them. Reynoso also told police that Dobbs bumped into his head and chest during their incident.
"There was physical contact between Superintendent Dobbs and myself and that's because I was standing between Stan Dobbs and Mr. Reynoso," said Walker, who then chortled, "So, the physical contact that occurred was Stan pushed up against little ol' me and all you had to do is measure us and all I'm going to do is fall back."
She added, however, that she felt no threat from Dobbs. In an interview, Reynoso corroborated a portion of Walker's account, but added that a combination of Walker being off-balance and Dobbs' aggressive actions resulted in Walker falling on Reynoso. Reynoso also told police that Dobbs bumped into his head and chest moments earlier.
Walker, nonetheless said, "The will of the board is to accept his apology and move forward."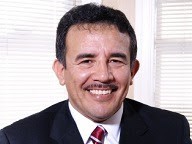 Although Walker referred to Dobbs' letter to the board an "apology," the superintendent never actually apologized for his actions.
In the letter
, Dobbs wrote that "the strength of my personality might have caused others to feel uncomfortable." The statement was labeled by the
Contra Costa Times
as an apology, but it was actually Dobbs' account of the circumstances leading to his flare-up with boardmembers and statement acknowledging an emergency medical procedure that he underwent earlier that day, which included medication. Dobbs labeled the account as not an excuse, but an explanation. "In short, please excuse me and be assured that this will not happen again," said Dobbs.
Reynoso and McGee also said that Dobbs never personally apologized to them about the incident. In an interview, Reynoso said he has not spoken with Dobbs since the September 16 outburst and said the so-called apology letter was self-serving with glowing references to Dobbs' resume and personality. "I don't know who he thinks his audience is," said Reynoso. "It's not the board."
Meanwhile, others are offering accounts of aggression toward them by Dobbs and a culture of intimidation at the school district since he was hired in 2013. A district union employee told the board Wednesday that she was called a "stupid girl" by a school administrator. The same person, who the employee said was attending the Wednesday's meeting, also referred to Mexicans as "beaners." "We will not tolerate harassment, intimidation, and discrimination," she said.
A week earlier, a former transportation manager for the Hayward school district, told boardmembers that the description of Dobbs' outburst was similar to treatment that he received in the past from the superintendent. "I, too, have suffered," said Steve Parrish, who was terminated and is suing the district. "If the decision is to dismiss Mr. Dobbs, it would be well-founded."