These days, it's not uncommon during the holidays to find every member of your family staring at their iPhones and iPads for hours on end — instead of spending quality time with each other. One easy way to bring people together and force your relatives to actually enjoy each other's company is to whip out some old-fashioned board games. Whether you want to give your competitive cousin a chance to shine or play some cooperative games that foster teamwork, analog board games can offer some genuine family fun — and can provide a nice escape from the boredom of holiday vacations.
Board games also make great presents — and here in the East Bay, you can purchase a wide variety of games that your family has probably never played before. Chris Ruggiero, owner of EndGame (921 Washington St., Oakland, 510-465-3637, EndGameOakland.com) and Erik Bigglestone, owner of Games of Berkeley (2151 Shattuck Ave., 510-540-7822, GamesOfBerkeley.com) — along with staff members from both stores — helped me come up with this list of the best games you can buy this season. At both stores, there's something for everyone.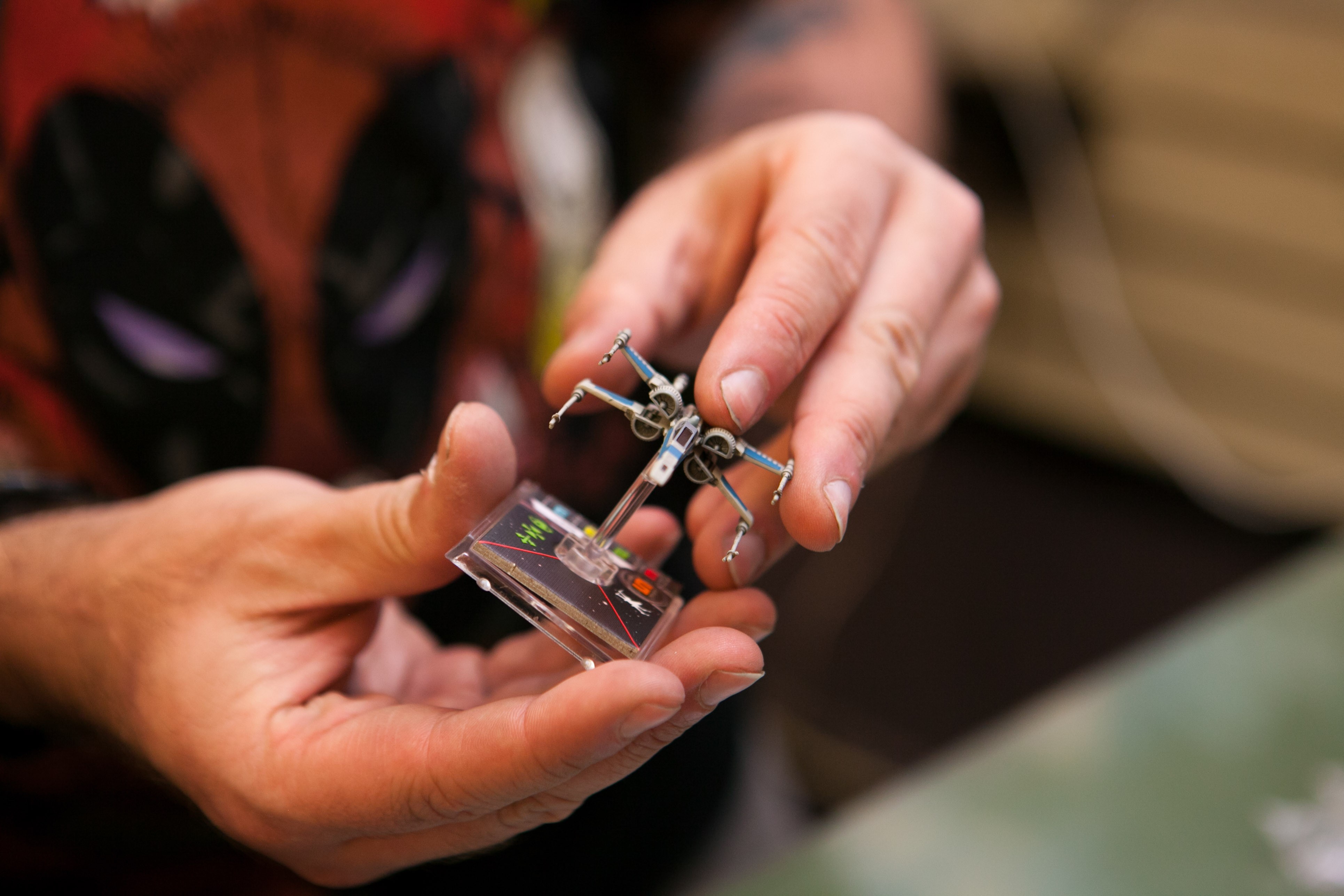 Family Games
Kids and adults alike will find that Timeline ($14.99 at EndGame) does a great job merging trivia and logical reasoning in a surprisingly simple and fun game. Each player — two to eight players can participate — begins with a hand of cards, each marked with an innovation on one side (such as "glasses" or "can opener") and a date on the other. Players choose cards from a deck and decide where to place them on a timeline of inventions. Correct cards stay on the table and incorrect cards must be replaced; the first person to eliminate all of his or her cards wins.
You don't have to totally abandon technology to have a fun game night that kids will enjoy. One Night Ultimate Werewolf ($25 at EndGame and Games of Berkeley) is a great option for children with short attention spans. The game incorporates digital apps into a fast-paced role-play game in which players have to pick out the bloodthirsty werewolf among them. You can download a free app on iOS or Android that narrates the game. If the game is a hit, you can also check out a series of similar games that the makers of One Night Ultimate Werewolf have produced, including one called One Night Vampire, which the team recently launched through a Kickstarter campaign.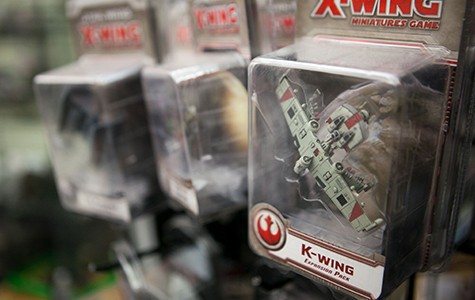 Games for Kids
Kids in preschool and kindergarten can learn the value of teamwork with Race to the Treasure ($14.98 at Games of Berkeley) or Feed the Woozle ($20 at EndGame), which are both from game manufacturer Peaceable Kingdom. In Race to the Treasure, players compete with an imaginary ogre to pave their way to a treasure chest in the forest. And in Feed the Woozle, kids funnel foods into a toy creature. The game features different levels of difficulty for different age groups, which makes it a good educational game.
Older kids will likely appreciate X-Wing Miniatures Game ($39.95 at EndGame), one of several Star Wars games produced by Fantasy Flight Games. Although Fantasy Flight put the game out several years ago, it more recently added a fresh set in honor of the new Star Wars movie. In this game, two players battle each other as spaceship "squad leaders." The game's beautifully painted miniature ships are one of its more remarkable features.
Challenging Games
If you're looking for more of a strategy-oriented game, check out Splendor ($39.99 at EndGame), which tests your skills as an ambitious Renaissance merchant aiming to accumulate the most gems and victory points. Splendor works well for groups of two to four people — and is a good option for a short thirty-minute game.
Another great choice for pairs is Netrunner ($39.99 at EndGame), a challenging card game in which one player acts as a corporation and the other takes on the role of a hacker. In a game set in a "dystopian, cyberpunk" future, the "netrunners" (who are the hackers) aim to steal the corporation's "agendas." If you fall in love with this game, there are also a number of expansion decks available.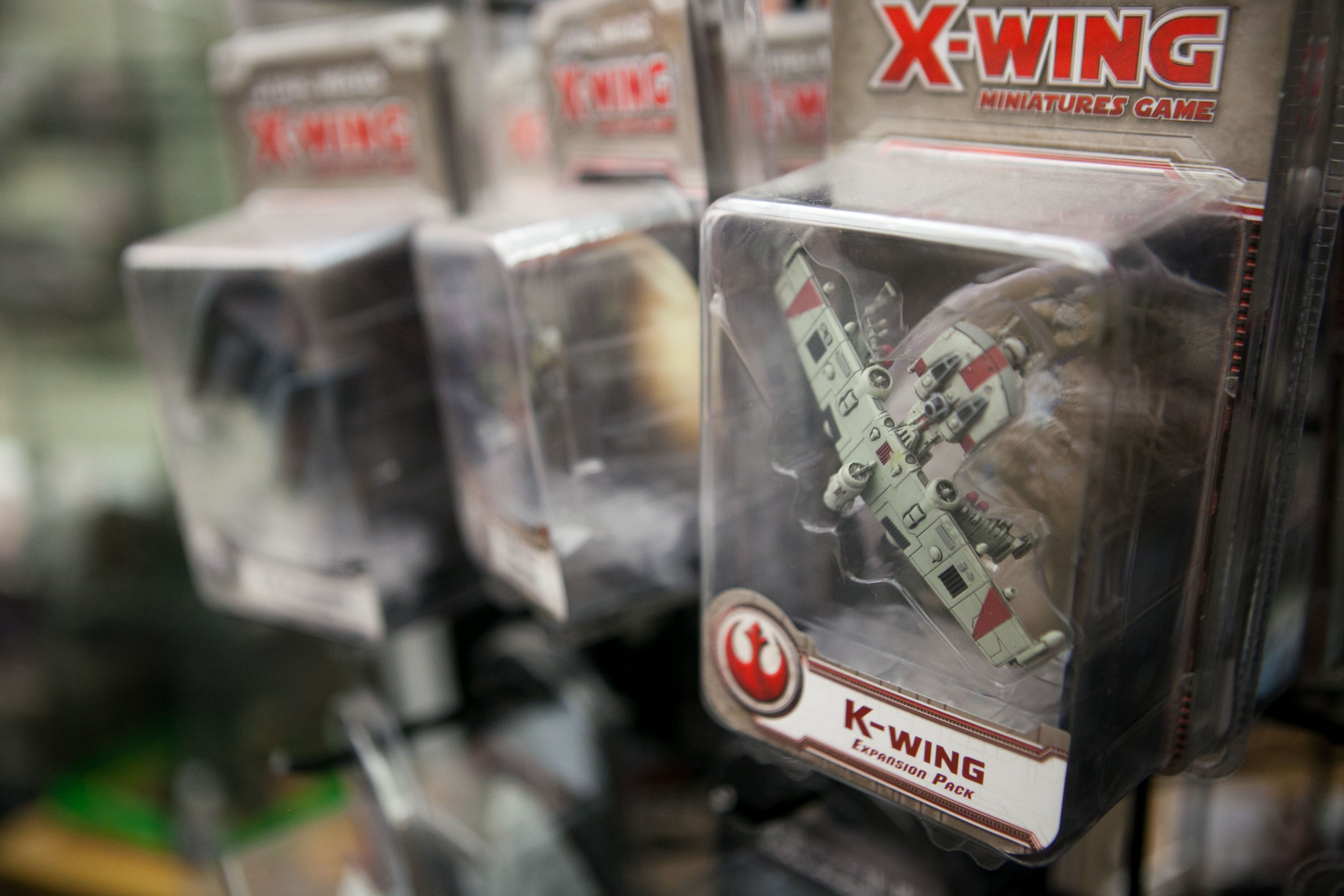 Games for Debaters and Wordsmiths
If you prize a quick tongue over strategy skills, Superfight ($34.98 at Games of Berkeley) offers a great opportunity to flex your wit; winning this game is akin to winning an argument. Players take on the roles of random "fighters" from a deck of cards, and debate one-on-one which fighter would win in a battle. The game contains 160 characters and 340 powers, including zombie, George W. Bush, super speed, and "can turn invisible while singing show tunes."
Concept ($39.99 at EndGame), another game filled with quirky descriptions, essentially turns charades into a board game (albeit with a slightly more complex structure). Two-player teams score points by guessing a concept that other teams describe using limited hints marked on the game board. Concepts range from objects (such as an ice cube) to celebrities (such as Leonardo diCaprio).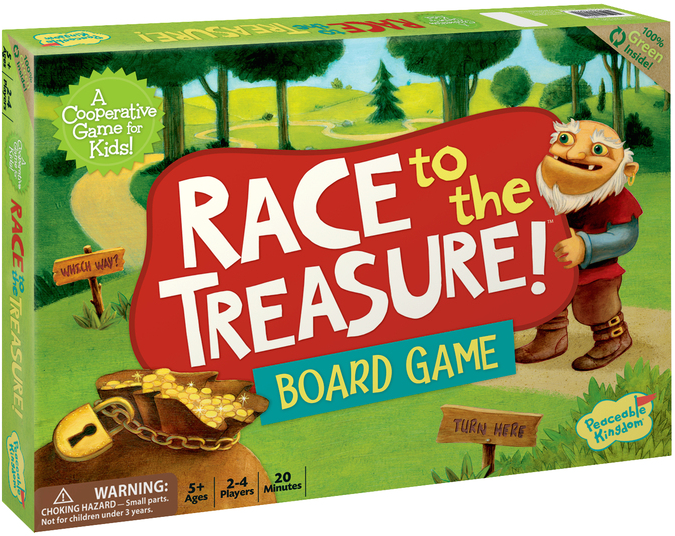 Cooperative Games
For those who prefer games that aren't too competitive, Sentinels of the Multiverse ($30 at Games of Berkeley) allows players to team up as superheroes against evil villains. The characters come with an array of rich back stories, such as Absolute Zero, a hero haunted by his fiancée's tragic death, and The Proletariat, a villain who refuses to be a pawn for the government. The game is well suited for a four-person group of comic book lovers with an hour to spare.
Mysterium ($49.98 at Games of Berkeley) provides the same opportunity for teamwork — but in a spookier setting. Players take on the roles of psychics attempting to solve a murder mystery in a haunted mansion. One person is designated as the ghost of the murder victim. Similar to the classic game of Clue, players must identify the perpetrator, weapon, and location of the crime. The game works best with groups of two to seven people.