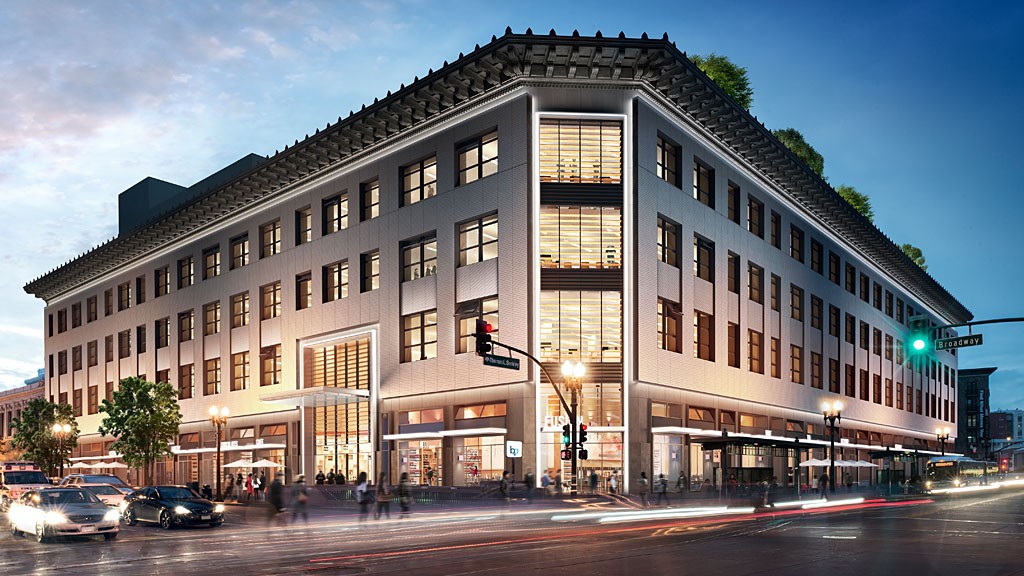 Stories you shouldn't miss for Dec. 21, 2018:
1. San Francisco tech company Square has leased Oakland Uptown Station — the old Sears building on Broadway —
as office space for 2,000 employees
, reports Roland Li of the
San Francisco Chronicle
$. The deal by the credit card payments processing company will make it the largest tech employer in Oakland.
2. The federal government is expected
to shut down tonight
after President Trump on Thursday said he wouldn't sign a Senate-approved budget bill that didn't include $5 billion in funding for his controversial border wall. After Trump's announcement, the GOP-controlled House OK'd legislation with funding for Trump's wall on the U.S.-Mexican border. But the House bill is expected to fail to garner enough votes to pass in the Senate. If the government shuts down, more than 400,000 federal workers — including airport security personnel —
will be expected to work without pay
. Trump said today he expects the shutdown to last for a "long time." Last week, he said he would be "proud" to shut down the government over the border wall.
3. Richmond political activist Kimberly Ellis announced that she will
run again for California Democratic Party chair
following the resignation of Eric Bauman for sexual misconduct, the
LA Times
$ reports. Ellis lost narrowly to Bauman in the 2017 race for party chair.
4. In an unusual move, the California Fair Political Practices Commission urged state Attorney General Xavier Becerra to file
criminal charges against BART
for illegally using public funds to campaign for a 2016 transportation ballot measure, reports Patrick McGreevy of the
LA Times
$. The FPPC fined BART $7,500 for unlawfully supporting Measure RR.
5. And liberal U.S. Justice Ruth Bader Ginsburg, 85, had surgery
today to treat lung cancer
.
$ = news stories that may require payment to read.