Stories you shouldn't miss:
1. The California Public Utilities Commission
rejected a request by PG&E and the state's other utilities to implement steep rate hikes on homeowners who install rooftop solar
. The Chron reports that the CPUC voted 3-2 to keep the current rooftop solar rates in place. Environmentalists and solar industry officials, who had accused PG&E of trying to snuff out the rooftop solar industry in California, praised the CPUC's decision.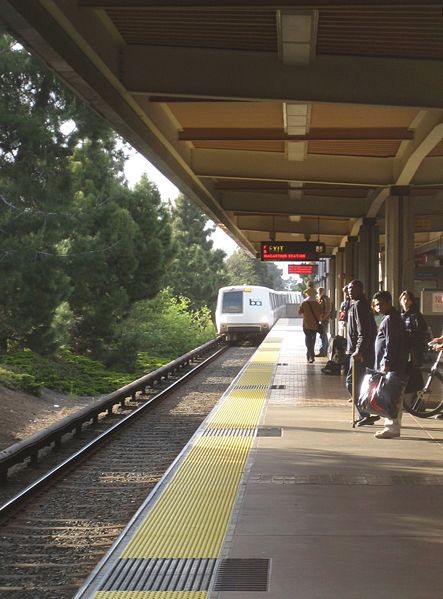 2. The BART Board of Directors approved a new policy that requires
20 percent of new housing units built on agency property to be affordable
, the Bay Area News Group$ reports. Affordable housing advocates had pushed hard for the new policy. In an effort to reduce greenhouse gases emissions from cars, the state has earmarked funding for more housing next to BART stations and other mass transit hubs.
3. California's cap-and-trade fund has about
$1.6 billion in unspent money, because Governor Jerry Brown and the Democrat-controlled state legislature can't agree on how to spend the funds
, the
LA Times
$ reports. The fund receives revenues from the sale of carbon credits — a program that is designed to reduce greenhouse gas emissions — and the money is supposed to be used expand programs that help fight climate change.
[jump] 4. A deadly pest infestation
has triggered the quarantine of citrus trees in Southern Alameda County
, along with portions of Santa Clara, San Mateo, and San Francisco counties, the
Chron
reports. The pest, Asian
citrus psyllid
, is already threatening Southern California's $2.3 billion citrus industry.
5. And Mokka, a coffee shop on Telegraph Avenue in Berkeley,
is closing after ten years in business
, Berkeleyside reports. The cafe's owners are blaming the city's minimum wage increase for the closure.