Stories you shouldn't miss: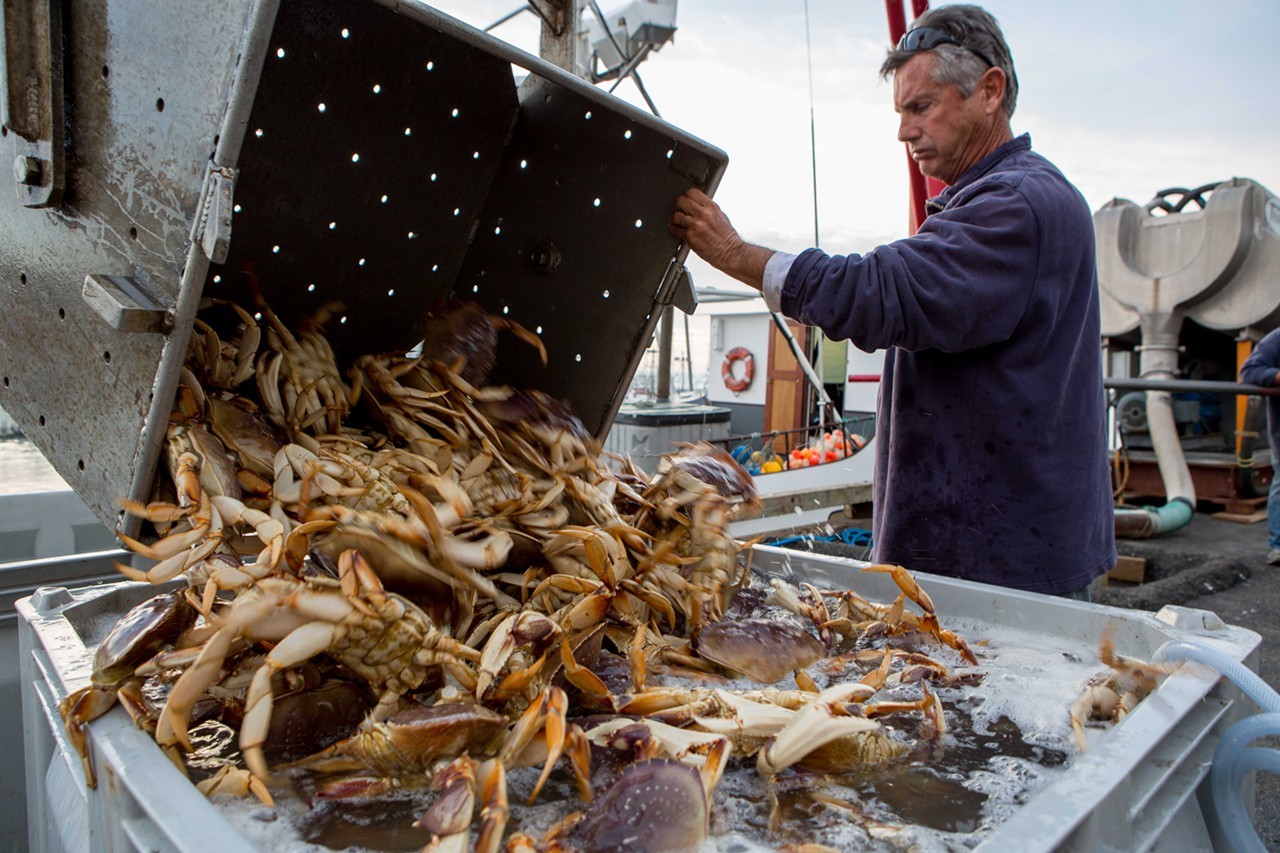 1. California public health officials
lifted the ban on recreational fishing for Dungeness crab
in the Bay Area, the
Chron
reports. The ban on commercial fishing for Dungeness crab is also expected to be removed soon. The fishery has been closed all season because crabs were infected with a dangerous neurotoxin — domoic acid. But health officials said that the toxin has now "declined to low or undetectable levels."
2. Oakland Raiders owner Mark Davis
agreed to a one-year lease extension at the Oakland Coliseum
, the Chron$ reports. The deal includes options to extend the lease for two more years. Last month, the NFL denied Davis' bid to move the team to Los Angeles, but left the door open for the team to move in 2017 should the San Diego Chargers decide not to join the St. Louis Rams in Los Angeles. Davis also announced that he has hired real estate executive Larry MacNeil, who headed up the San Francisco 49ers new stadium project in Santa Clara, to lead the effort for a new stadium in Oakland.
3. President Obama
created three new national monuments in the Mojave Desert of Southern California
, thereby expanding federal protection to 1.8 million acres of land, the
LA Times
$ reports. The designations came at the request of US Senator Dianne Feinstein. During his tenure, Obama has set aside 265 million acres of land and water for federal protection — more than any other president.
[jump] 4. Southern California Gas announced that it has
finally plugged the massive methane gas leak near Porter Ranch
, the
LA Times
$ reports. The gas company must still cap the leaking well with concrete before the state declares it officially fixed. The leak, which began in October, has spewed massive amounts of greenhouse gases and has forced nearly 5,000 people to flee their homes.
5. The private contractor that built the new Bay Bridge — a project that has been riddled with leaks, corrosion, broken steel rods, and numerous other problems —
claims that state taxpayers still owe the company $50 million
, the
Chron
reports. The financial dispute between American Bridge/Fluor and Caltrans is now headed for arbitration.
6. Governor Jerry Brown announced
his opposition to a $9 billion school bond measure that will be on the November ballot
, the
LA Times
$ reports. The governor said the proposed measure, backed by developers, "promotes sprawl and squanders money that would be far better spent in low-income communities."
7. And the Berkeley City Council
approved strict new rules on so-called minidorms and other group living accommodations in the city
, the Bay Area News Group$ reports. Students adamantly opposed the new rules, which were pushed by neighbors who complained of noise and late-night partying by young people.