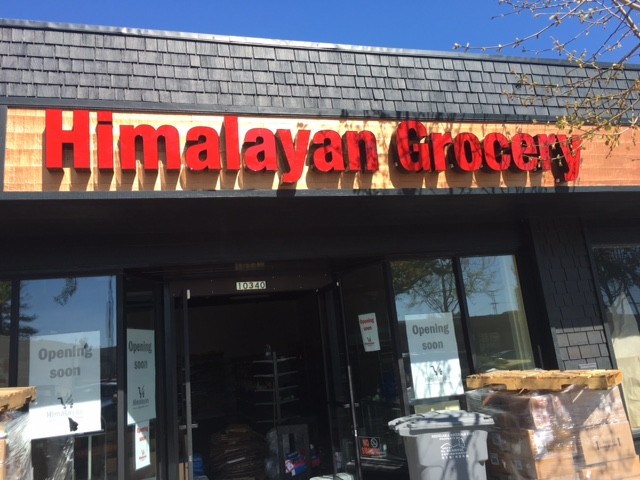 For many true food adventurers, restaurants are a dime a dozen, and it's the international markets — tucked away in ethnic enclaves and at remote suburban strip malls — that are often the real treasure trove.
Here in the East Bay, the latest addition is
Himalayan Grocery
(10340 San Pablo Ave.), a Nepalese-owned grocery store in El Cerrito that will have its first day of business on Sunday, April 3, according to Taniya Acharya, whose father, Kiran Acharya, is one of four Nepalese friends who are opening the store together.
[jump] The
Express
recently explored the culinary riches that can be found at East Bay international markets in
"Where Chefs Shop,"
Sarah Burke's story in our March 23 Taste issue. At the time, we didn't know a Himalayan market was in the works. (A post on the
Hungry Onion
food discussion forum initially tipped me off.)
In a phone interview, Acharya said her father and his friends had talked for years about opening a either a restaurant or a grocery store together. In the end, they decided that the East Bay already has plenty of Himalayan restaurants. What it didn't have was a specialized grocery catering to area's vibrant Himalayan immigrant community — to all of the Nepalese, Tibetan, Indian, and Bhutanese folks living in the El Cerrito area in particular.
For now, the market isn't planning to carry fresh meat or produce, instead focusing on snacks, frozen foods, spices, and dried goods. There also aren't any immediate plans to sell cooked or prepared foods — so you might find
momos
(Nepalese/Tibetan dumplings) in the freezer section, but none that are steamed and ready to eat.
You might wonder, as I did, how a Himalayan market would differ from, say, one of the East Bay's relative abundance of Indian grocery stores. Acharya acknowledged that the Indian and Nepalese cuisines have a lot in common, so there's quite a bit of crossover in terms of the ingredients that home cooks would be seeking. In fact, she said one of the main impetuses for opening Himalayan Grocery was to provide a convenient option for Indian families in El Cerrito and El Sobrante who didn't want to have to drive all the way down to Berkeley to do their shopping.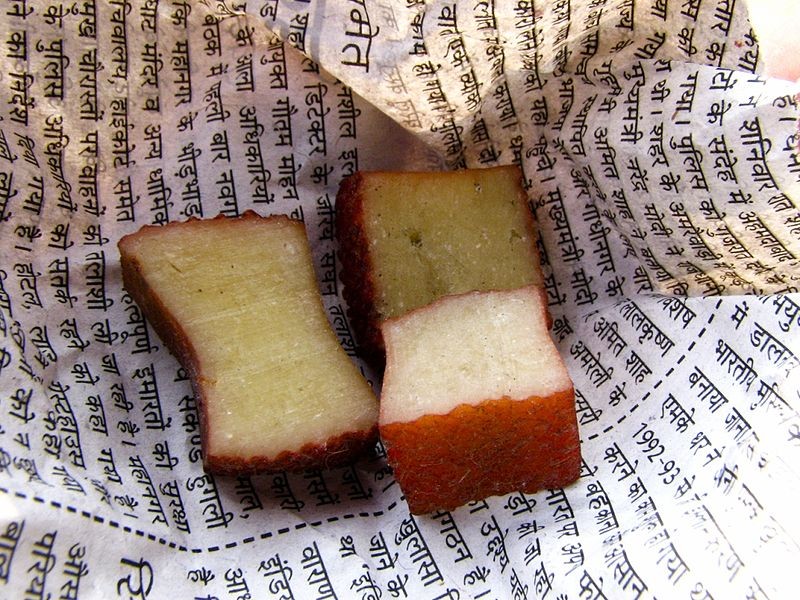 That said, Acharya said that Nepalese customers, in particular, should be excited to find a wealth of specialty products from their homeland that you'd be hard-pressed to find in other shops. For starters, the store will carry Wai Wai, a popular Nepalese brand of instant noodles. It will also sell orange fruit squash, a kind of powdered drink mix that Acharya likened to "Nepalese Tang." And, perhaps most intriguingly for those — like me — who have never tried it, the store will carry
chhurpi
, a kind of hard yak cheese that is a popular snack food in Nepal. According to Acharya, the cheese has a mild flavor and is extremely chewy, so the
chhurpi
eater chews on it in much the same way you would a piece of chewing gum.
Other Nepalese staples that Himalayan Grocery will carry include a wide variety of Nepalese-brand pickles and imported Nepalese teas. If you're curious about what other Himalayan foodstuffs the store will be selling, there will be plenty of free samples on offer during this Sunday's grand opening event, which will run from 10 a.m. to 8 p.m.