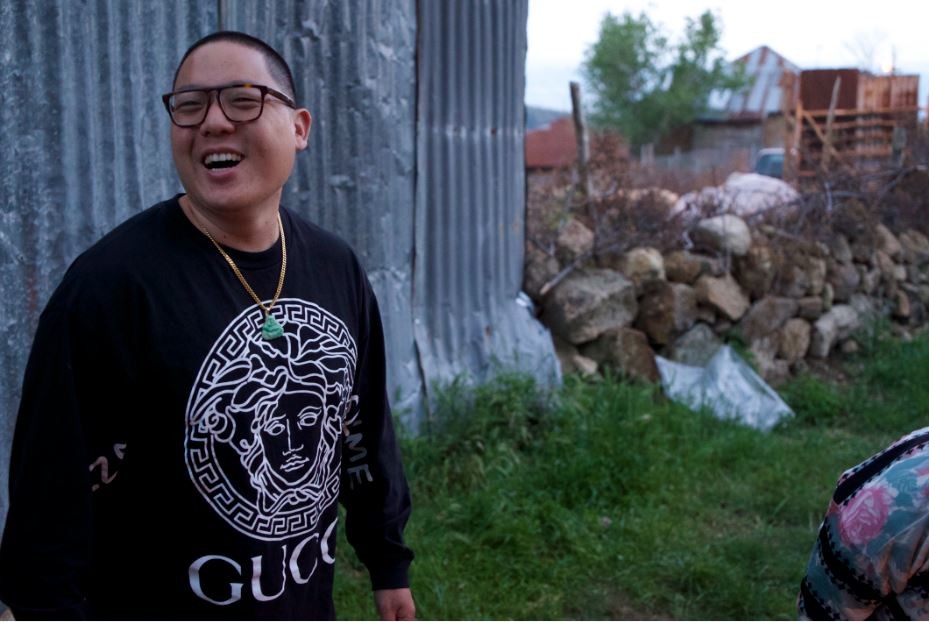 Eddie Huang had just finished telling me about how much he admires Oakland — for its low-key vibe, its hard-nosed working people, and his sense that the city was, in contrast to its more famous neighbor across the bay, "in the cut."
[jump] "San Francisco's alright," Huang said. He trailed off, letting the pause marinate. And then, because the New York-based restaurateur and television personality is known for nothing if not saying exactly what's on his mind, he went on — about how he hates that San Francisco has been taken over by tech people, how most of the San Franciscans he knows are a little too bubbly for his taste, and how folks in San Francisco are always hyping the latest shiny new thing.
Call it pandering to an Oakland food writer if you want, but Huang didn't mince words: "I don't care about the new shit going on in your city."
Huang is in Oakland this week to promote his new book,
Double Cup Love: On the Trail of Family, Food, and Broken Hearts in China
. He'll appear in conversation with Berkeley-based writer Jeff Chang on Tuesday, June 7, at a
sold-out event
at the Oakland Asian Cultural Center (7–9 p.m. at 388 9th St., #290, Oakland).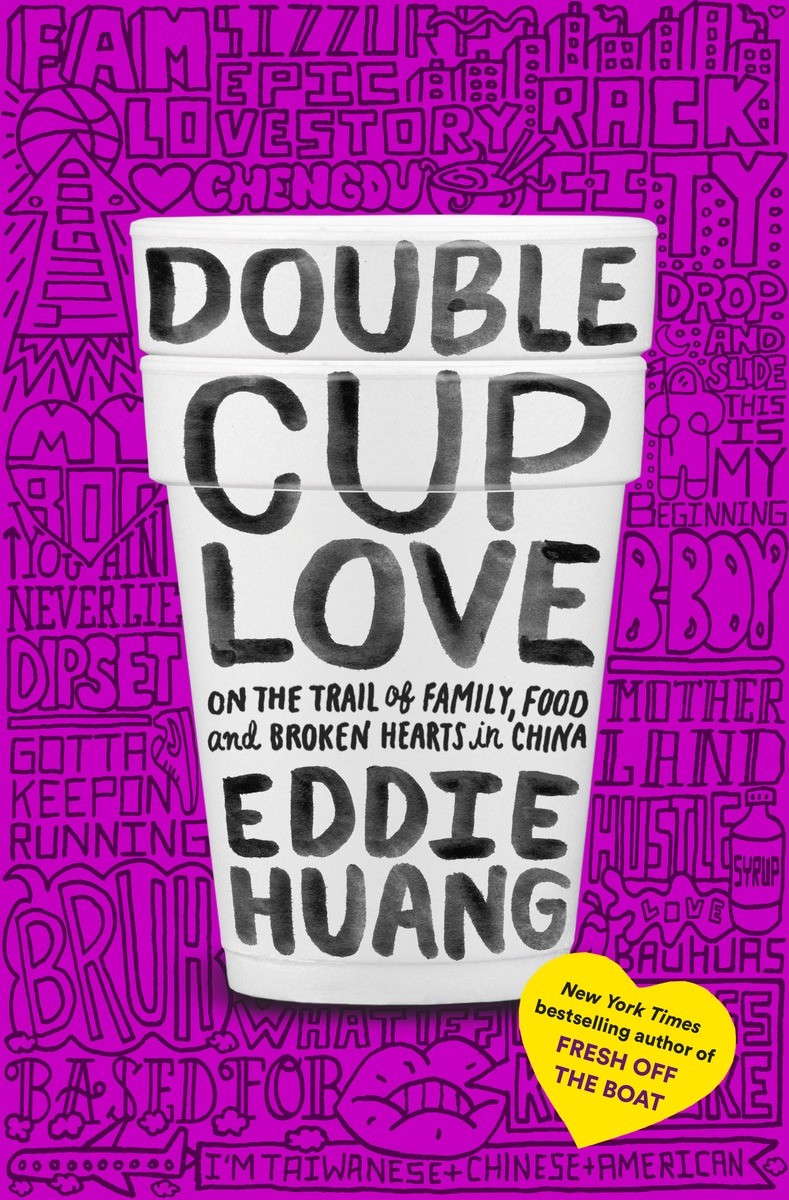 Double Cup Love
documents the chef's journey back to his ancestral motherland — a trip he took partially because he wanted to see what people in China would think of his food; and, perhaps more importantly, because it was the next logical step in his decades-long quest to better understand what it means for him to be a Chinese-Taiwanese son of immigrants.
"I think the book is about me taking on the challenges of identity," Huang said. "It's me accepting the things that you need to grapple with in life if you ever want to understand and love yourself."
These days, Huang is probably best known for being the author of the memoir
Fresh Off the Boat
, which was adapted into a popular ABC sitcom of the same name. (Huang later disavowed the show because he felt it presented an overly sanitized portrait of his childhood as one of a handful of Asian-American kids growing up in Orlando, Florida.) But the chef first came to prominence in 2012, when he co-authored an article on the now defunct website GiltTaste.com called
"Is It Fair for Chefs to Cook Other Cultures' Foods?"
In the piece, he and food writer Francis Lam debated the phenomenon of white fine-dining chefs opening upscale "ethnic" restaurants to much critical acclaim. That same year, Huang wrote a
scathing review
of the celebrity chef Marcus Samuelsson's Harlem nouveau soul-food restaurant Red Rooster, which he criticized for catering almost exclusively to well-to-do diners from other boroughs who would otherwise never set foot in the neighborhood.
"What [Samuelsson] doesn't realize about Harlem, soul food, and perhaps himself is that they're all good enough already," Huang wrote. "It's the rest of the world that needs to catch up."
If you were to boil Huang's food criticism down to an overarching philosophy, it would be something along those lines. Simply put, the idea that soul food or traditional Thai or Mexican food or whatever isn't good enough — that it needs some fine-dining chef to "elevate" it — is bullshit. Indeed, Huang has said that he opened his own restaurant,
Baohaus
, which specializes in the Taiwanese pork buns known as
gua bao
, in part because he was angry when the Korean-American chef David Chang served a fancified version of the pork bun at his flagship Momofuku restaurant, and everyone assumed that Chang had invented the dish himself.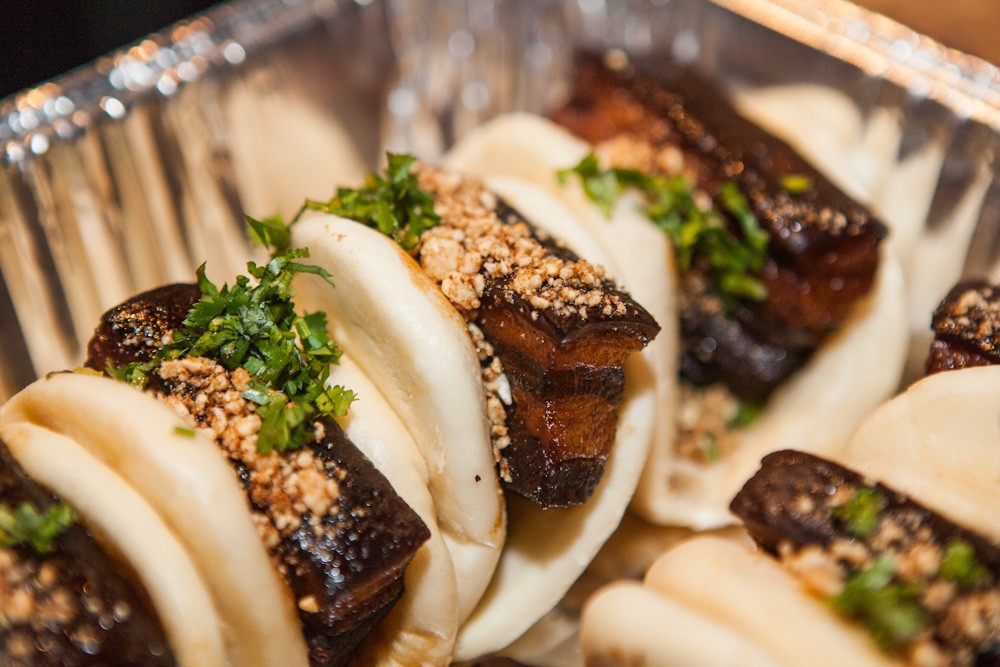 Oakland, to be fair, is a city that has plenty of "new shit" of its own to hype, and Huang was sanguine about the role that restaurants play in helping to gentrify so-called "underserved" communities.
Huang explained that he thinks fine-dining chefs who leave their four-star restaurants to open a new place in a low-income neighborhood think they have a kind of "armor." "It's like, 'Oh my God, it's so cool. They're going to a place that's underserved.' And I'm like, 'It's
still
underserved. Because you're serving these people [who drive in] from San Francisco … and the people in that neighborhood can't even afford it.'"
What's more, Huang said, is that these "New Jack New American restaurants" ultimately get rewarded for "suturing" the stories of immigrant communities. "They clean up the food, they clean up the dining room, they make it digestible, and they're serving whites. … And then white people find code words: Oh, it's so inventive. It's so creative. He's elevating this ethnic cuisine that he grew up with."
At his own restaurant in New York's Lower East Side, Huang said he has made a conscious decision to keep the price of his staple product — the
bao
— steady at $4, and, as a point of pride, he even goes out of his way to make it "challenging" for customers to come.
"We never cleaned up that restaurant. Sanitation-wise, we have an A, but in terms of culture, we don't sanitize the culture," Huang said. "People are like, why is the music so loud? Why are these people wearing tank tops serving me food? Why is there graffiti everywhere? It feels like I'm in a dungeon."
Rather than not opening restaurants at all in West Oakland or in the Deep East, Huang said he would encourage chefs to consider their impact: "Who am I employing in this neighborhood? Who am I feeding in this neighborhood? Am I pricing this food at a price point that works for people in this neighborhood?"
Halfway through our conversation, Huang remembered the name of the Vietnamese restaurant that he'd loved when he visited Oakland last year. "Bun Mam Soc Trang," he said. "That was a real heart-of-the-neighborhood restaurant."
When I told Huang that the family-run noodle joint he was referring to
closed earlier this year
because the restaurant's landlord didn't want to renew the lease, the irony wasn't lost on him.
"It's not just that you lose the food," he explained. "Restaurants are responsible for distributing culture. Think of us like Jedi — the cooks that are really trying to bring people together, educate about food, and also share a part of their spirit and their family. If a distribution center gets closed, it's really sad."
"That's what people need to understand," Huang said. "There's a lot of responsibility in being a restaurant owner."