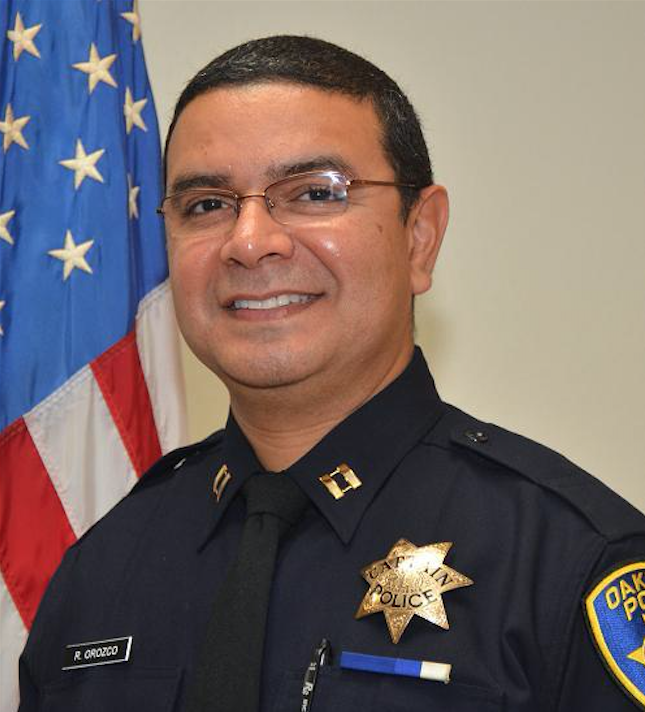 Former Oakland police Captain Ricardo Orozco, who once led OPD's anti-prostitution enforcement efforts in East Oakland, has been fired by the Alameda County District Attorney, the DA's office confirmed today.
Orozco's termination comes weeks after he was identified by the
Express
as one of the East Bay law-enforcement officers who solicited the woman known as Celeste Guap for sex. 
The DA's office did not share results of the investigation, but Guap shared a lewd text message with the
Express
in which Orozco wrote to her, "I would love your taco!" According to Guap, Orozco invited her to dinner on at least one occasion, but the two never met in person.
On June 15, the DA announced that Orozco had been placed on administrative leave pending an investigation into his conduct with the young woman.
Orozco attended the 117th Oakland Police Academy and joined the force in 1987. He worked narcotics, special duty, and internal affairs before becoming a captain. In 2006 he attended the FBI's 227th National Academy.
As captain, Orozco oversaw OPD's Area 3, which included the stretch of East 14th Street from Lake Merritt to Fruitvale Avenue, one of the epicenters of human trafficking and the sexual exploitation of minors in California.
One of Orozco's initiatives
, while he led Area 3, was the distribution of "Dear John" letters to people suspected of soliciting sex workers.