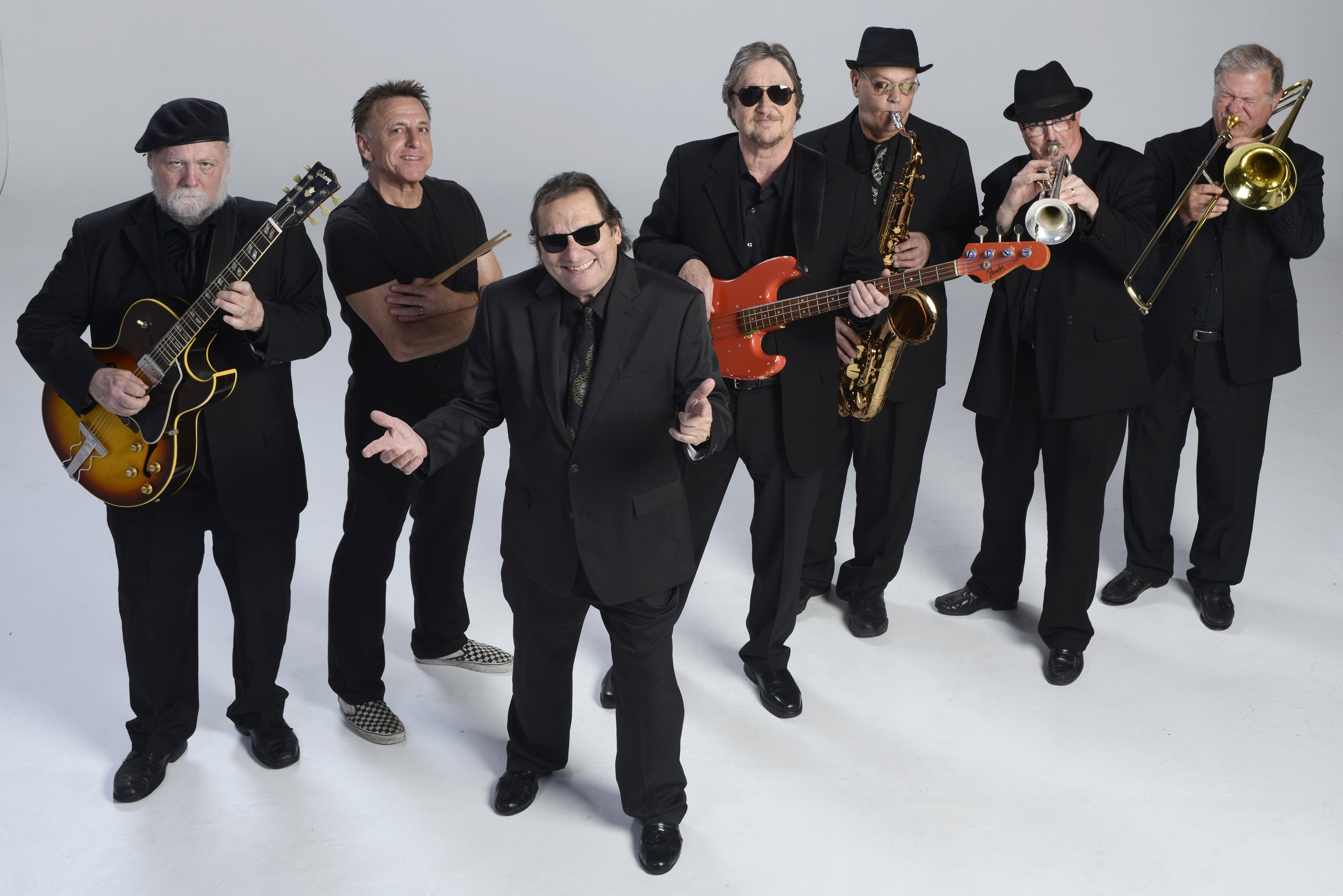 In 2008,
Express
readers named Delta Wires, Oakland's premier blues outfit, the East Bay's Best Live Band. Since then, the seven-man band, known for its blazing horn charts, has continued burning up stages, locally and internationally. Not too band for a band that was put together as a one-off project by Ernie Pinata, the band's singer, harmonica player, and frontman.
Born and raised in Oakland, Pinata picked up the harmonica when he was 16 and taught himself to play by listening to records by Little Walter, Sonny Boy Williamson, Muddy Waters, and other urban blues greats. Although he played regularly in coffee shops, and once sat in with blues great Freddie King in Berkeley, Pinata wasn't thinking about becoming a full-time musician. In 1970, he was working toward a master's degree in fine arts, studying poetry and sociology at Oakland's California College of Arts and Crafts, when he got interested in the mass migration of African-American workers during World War II. The sharecroppers who moved from Mississippi to work in Memphis, Chicago, and Oakland brought the blues with them and changed the history of popular American music.
Instead of writing a sociology paper on the subject, Pinata put together the first incarnation of Delta Wires to illustrate the evolution of the music, from its acoustic roots to the electric styles that were born in Chicago and Oakland. "We did a cappella field hollers, Robert Johnson and Son House songs, using acoustic guitars, fiddle, and harp and Chicago-style electric blues with a sax player, trying to copy Muddy Waters and the other Chess Records guys as close as we could."
The presentation was a success, so Pinata booked a few dates at Oakland clubs, still thinking of the band as a fun, temporary project. "People started sitting in with us and things took off. We turned pro in 1971 and, after we got a standing ovation opening for Van Morrison in 1972, we knew we were on the right path. We've been going strong ever since."
On
Born in Oakland
, their recently released album, they continue to impress as they burn through a collection of 10 tunes, seven of them composed by the band. The record is a culmination of the hard work they've put into their music since 1970. It's getting airplay all over the country and generating rave reviews in publications like Chicago's Midwest Record and the Lee County Courier in Tupelo, Mississippi.
"It took a couple of years to create this album," said Pinata. "The songwriting was a totally collaborative process, with everyone in the band contributing to the writing and arranging." Pinata said someone will suggest a horn line or contribute a guitar lick and the rest of the band will run with it, adding and subtracting parts until everything comes together. "This time we decided to throw out the rule book and let the music take over," Pinata told the
Express
. "When Richard [Healy, the band's guitar player] came up with the slow, bluesy hook for 'Your Eyes,' he said it didn't sound like Delta Wires. I told him it was good to try something that was a little different. We just went with the flow."
The response the band got from their fans when they started playing their new tunes was overwhelmingly positive. "We always play 'em out before we go into the studio to make an album," Pinata explained. "When you have a seven-piece band, with three horn players, you can't record a song if it doesn't have any history."
On
Born in Oakland,
Delta Wires cover a lot of musical territory. With its greasy horn line and drummer Tony Huszar's hard funk backbeat, "Sunny Day" tips its hat to Tower of Power, Oakland's premier horn-driven R&B band during the early '70s. "Devil's in My Headset" rides a slow, Memphis soul groove and features a smoking solo by sax player Gerry Jonutz, complementing Pinata's extended foray on harmonica. "Fun Time" is a fast jump blues; "Fine and Healthy Thing" dips into the swinging sound of West Coast blues, with a skewed shuffle rhythm and the horns front and center, while Healy's layered guitars on "Vacation" suggest the Allman Brothers taking a holiday in Mississippi.
Pinata, bass player Tom Gerrits, and Huszar produced the album, with the rest of the band contributing ideas and arrangements. "When everybody has a say in the process, you make better music. We cut the basic tracks in seven days, then I went in and knocked out the vocals in four hours, a lot of them first takes. We all gave it everything we had, and it shows."
Born in Oakland
, the band's seventh album, is the first that features mostly original songs. "Everything is still blues-based, but it's more modern and adventurous than anything we've ever done before," Pinata said. "When we play The Uptown, we'll be doing all the songs on the album and creating a positive atmosphere. It's a hometown gig and we're gonna kick ass."
Delta Wires' CD release party will be held on Saturday, Sept. 9, at The Uptown, 1928 Telegraph Ave., Oakland. 8:30 p.m., $20, $25. UptownNightclub.com