The biggest, most explosive story in California environmental politics is the capture of the regulatory apparatus by the regulated, but you wouldn't know it if you rely on the mainstream media for your information.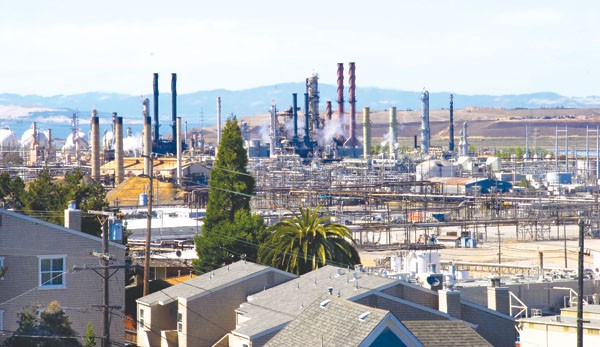 While corporate agribusiness, the timber industry, insurance companies, the pharmaceutical industry, and other corporate interests spend many millions of dollars every year on lobbying and campaigning in California, Big Oil is the largest, most powerful corporate lobby in Sacramento.
No industry has done a better job of capturing the regulatory apparatus than Big Oil. The oil industry exerts inordinate influence over the regulators by using a small fraction of the billions of dollars in profits it makes every year to lobby state officials and fund political campaigns.
Big Oil spent an amazing $266 million influencing California politics from 2005 to 2014, according to an analysis of California Secretary of State data by StopFoolingCA.org, an online and social media public education and awareness campaign that highlights oil companies' efforts to "mislead and confuse Californians."
The industry
spent $112 million of this money on lobbying and the other $154 million on political campaigns
. 
2014 was the biggest year-ever for Big Oil spending on lobbying and campaigns. The oil industry spent a combined total of $38.65 million for lobbying and campaigns in 2014. That is a 129 percent increase from the 2013 total of $16.92 million.
The top lobbyists in the oil industry during this ten-year-period were:
• Western States Petroleum Association (WSPA): $50,111,867
• Chevron: $23,442,629
• BP: $6,788,261
• Shell: $4,536,112
• Occidental: $4,315,817
[jump] The Western States Petroleum Association (WSPA), an oil industry trade association that every year tops the list of spenders among the state's lobbying groups,
spent a record $8.9 million on lobbying in 2014
, nearly double what it spent in the previous year. WSPA spent $4.67 million in 2013.  
WSPA spent much of its lobbying money on stopping a fracking moratorium bill in the state legislature and trying to undermine California's law to lower greenhouse gas emissions to 1990 levels by 2020.
The group also successfully opposed legislation by Senator Hannah-Beth Jackson to protect the Vandenberg State Marine Reserve and the Tranquillon Ridge from offshore oil drilling plans. In a bizarre scenario that could only take place in the "green" state of California, Catherine Reheis-Boyd, president of the WSPA and chair of the Marine Life Protection Act (MLPA) Initiative Blue Ribbon Task Force to create questionable "marine protected areas" in Southern California,
lobbied against marine protection in a "marine protected area" that she helped to create
.  
But for all of the millions that WSPA and the oil companies spend every year on lobbying, they dumped even more money, $154 million, into political campaigns during the ten-year-period.
The top campaign spenders in the oil industry from 2005 through 2014 were:
• Chevron: $75,665,793
• Aera Energy: $37,177,594
• Occidental: $17,100,680
• Valero: $6,472,155
• ConocoPhilipps: $5,872,096
In 2014, Chevron alone spent $3 million (unsuccessfully) to elect their selected candidates to the Richmond City Council. The oil industry also dumped $7.6 million into defeating a measure calling for a fracking ban in Santa Barbara County and nearly $2 million into an unsuccessful campaign to defeat a measure banning fracking and other extreme oil extraction techniques in San Benito County during the November 2014 election.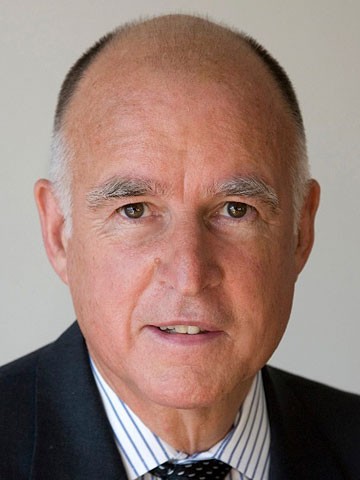 The oil lobby is also one of the largest contributors to Jerry Brown's campaigns. While the governor was spouting off about "fighting climate change" at a Vatican symposium in Rome last week, his administration continues to promote the expansion of fracking in California. Brown told the Vatican climate conference that one-third of the world's oil needs to stay in the ground, yet California remains the third largest oil-producing state in nation.
On September 20, 2013, Governor Jerry Brown signed Senate Bill 4, a controversial piece of legislation that creates the infrastructure for the expansion of fracking in California. Before Brown signed the bill, he had received $2.49 million in financial donations over the previous several years from oil and natural gas interests, according to public records on file with the Secretary of State's Office and the California Fair Political Practices Commission.
As the
Express reported in October 2013
, "Of the total, $770,000 went to Brown's two Oakland charter schools — the Oakland School for the Arts and the Oakland Military Institute. The other $1.72 million went to his statewide political campaigns for attorney general and governor, along with his Proposition 30 ballot-measure campaign last year [2012]." 
Big Oil also dumped money into Brown's water bond campaign last fall. Aera Energy LLC, a company jointly owned by affiliates of Shell and ExxonMobil,
contributed $250,000 to the Yes on Proposition 1 and 2 campaign
. 
More recently, Big Oil's inordinate influence over Brown administration policies was exposed when Mark Nechodom, the controversial director of the California Department of Conservation, the agency that oversees the Division of Oil, Gas, and Geothermal Resources (DOGGR), resigned on June 4. DOGGR is the agency charged with regulating the state's oil and gas industry.
In 2011, Brown appointed Nechodom, who is considered very friendly to the oil industry, to the post in order to expedite permits for oil drilling in Kern County and elsewhere. Brown had fired two high-ranking state regulators from their posts, one of whom was replaced by Nechodom, because t
he oil industry believed they weren't approving their drilling permits fast enough
.  
The agency has faced increasing scrutiny from the U.S. Environmental Protection Agency (EPA) after permitting oil companies conducting steam injection and fracking operations to drill thousands of oilfield wastewater disposal wells into protected aquifers. The Committee to Protect Agricultural Water, a citizen organization comprised of Central Valley farmers and "individuals concerned about California's drinking water," filed a civil Racketeer Influenced and Corrupt Organizations (RICO) complaint in federal court on June 3, the day before Nechodom resigned. The RICO complaint
claims that Brown's office ordered the DOGGR to approve permits to inject contaminated water in violation of the Safe Drinking Water Act
.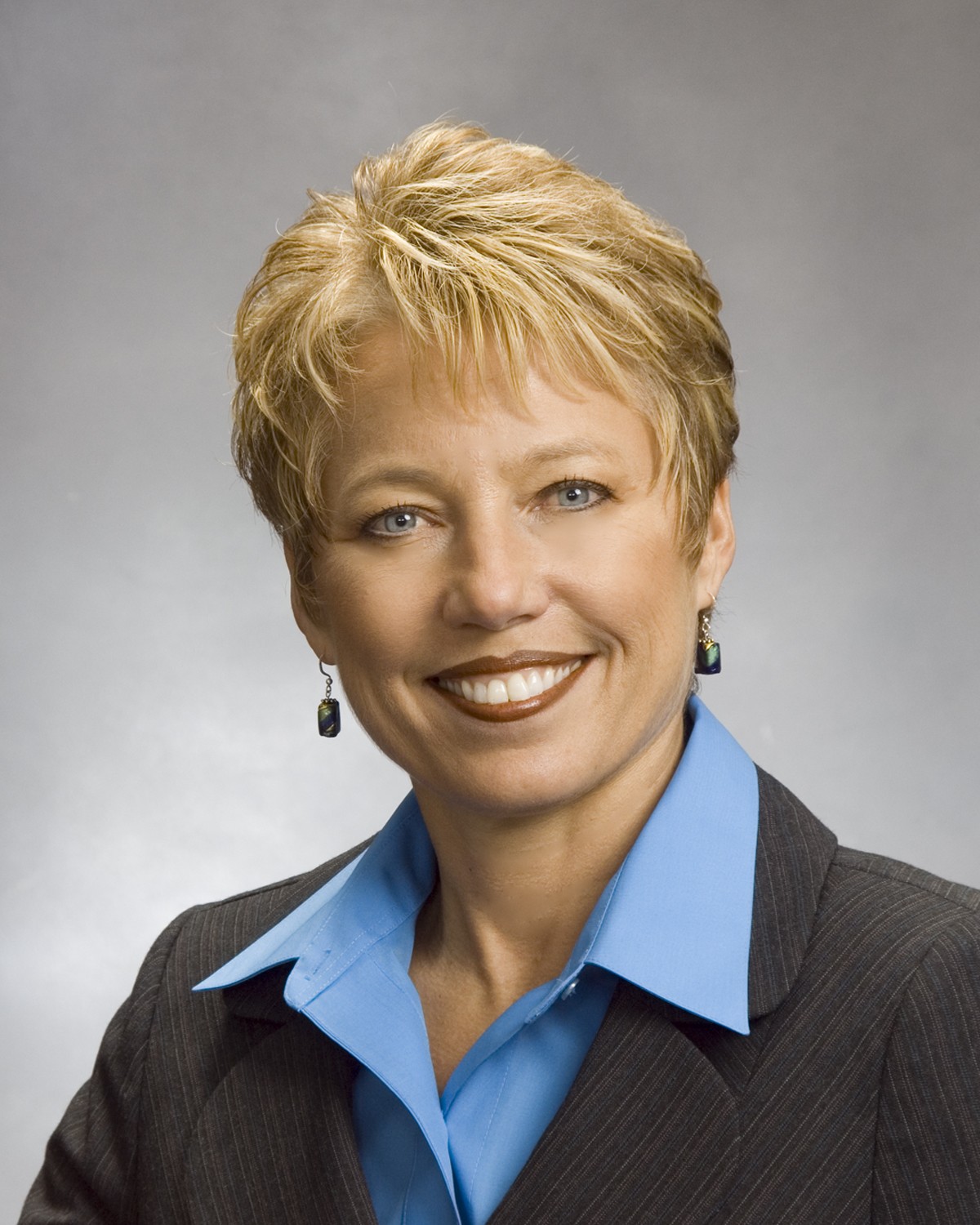 Not only does Big Oil spend millions every year on lobbying and campaign contributions, but it funds "Astroturf" campaigns to eviscerate environmental laws. Leaked documents provided to Northwest Public Radio,
Business Week
, and other media outlets last year exposed a campaign by the Western States Petroleum Association to fund and coordinate a network of "astroturf" groups to oppose environmental laws and local campaigns against fracking in California, Washington, and Oregon. This network
was revealed in a PowerPoint presentation from a November 11, 2014 presentation to the Washington Research Council, given by Reheis-Boyd
. 
Oil and chemical industry representatives also further exert their power and influence by serving on state and federal regulatory panels. In addition to serving as chair of the MLPA Initiative Blue Ribbon Task Force to create so-called "marine protected areas" in Southern California, Reheis-Boyd also served on the task forces for the Central Coast, North Central Coast, and North Coast, in addition to sitting on a NOAA federal marine protected areas panel from 2003 to 2014.
It is no surprise that so-called "marine protected areas" created under the MLPA Initiative fail to protect the ocean from fracking, offshore oil drilling, pollution, military testing, corporate aquaculture, and all human impacts on the ocean other than fishing and gathering. The "protected" areas also violate the traditional fishing and gathering rights of the Yurok Tribe and other Indian nations and are
based on flawed and incomplete science
.  
Moreover, the millions Chevron and other oil companies have spent on lobbying, campaign contributions, setting up "astroturf" groups, and getting their representatives on state regulatory panels in order to promote the oil industry agenda are just chump change to Big Oil.
In spite of sliding oil prices, the big five oil companies — BP, Chevron, ConocoPhillips, Exxon Mobil, and Shell — made $16.4 billion in the last quarter of 2014 and $89.7 billion for the entire year, according to the Center for American Progress. In 2015 to date, Big Oil's estimated profits
are more than $52 billion
.  
For Big Oil, spending $266 million to shape California policy over the past ten years is just part of the cost of "doing business." And as the oil industry faces increasing public opposition to fracking and Big Oil's attacks on environmental laws, you can expect the industry to continue increasing its spending on lobbying and campaigns.