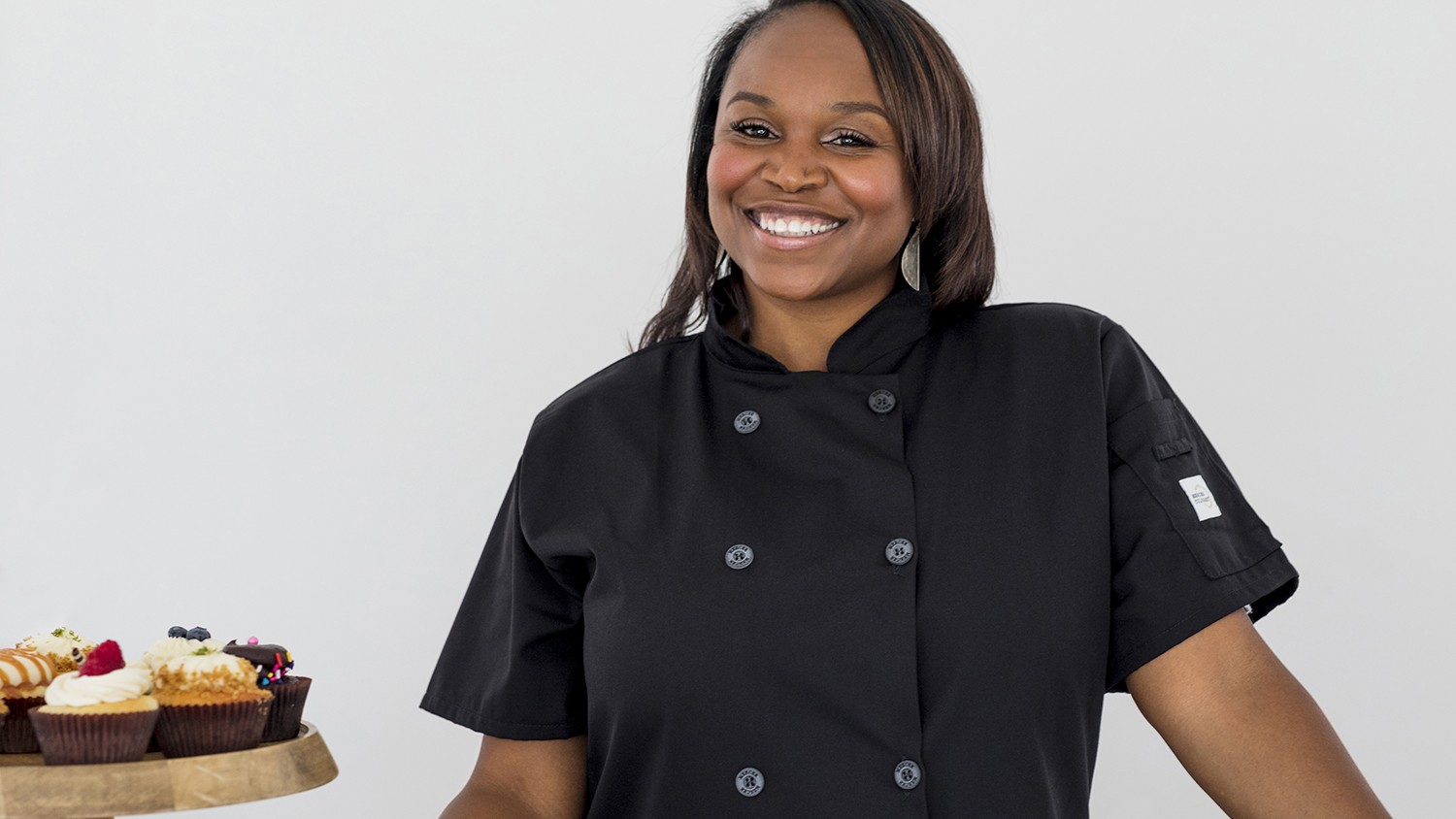 Ever since chef Tanya Holland shuttered Brown Sugar Kitchen on Mandela Parkway in West Oakland last August, fans have been feeling the absence of Brown Sugar Kitchen in Oakland's brunch scene.
But on Feb. 20, Holland opened the doors to Brown Sugar Kitchen's brand-new flagship location at 2295 Broadway in Oakland. Measuring 4,000 square feet with 85 total seats, it's a significant expansion over the West Oakland location, with a modern interior and a full bar. But for those loyal to the original location, the menu hasn't changed much. For brunch, Holland has retained her signature buttermilk fried chicken and cornmeal waffles with brown sugar butter and apple cider syrup, plus the popular barbecue shrimp and grits, beignets, and bacon-cheddar-scallion biscuits. For lunch, familiar dishes like smoked chicken and shrimp gumbo, blackened catfish, oyster po-boys, and pulled-pork sandwiches grace the menu. The restaurant is sticking to breakfast, lunch, and brunch for now, but plans on adding dinner service in the future.
The Oakland location follows just weeks after Brown Sugar Kitchen opened its new location in the Ferry Building in San Francisco. More expansion is already on the horizon: Holland plans to open a location inside Oakland International Airport later this year, and a location also is planned for the Warriors' Chase Center Arena in San Francisco.
Speaking of expansion, Cupcakin' Bake Shop has expanded from its location in Berkeley (2391 Telegraph Ave.) to a second outpost at Swan's Market in Oakland (538 9th St.), which opened on Feb. 22. For owner Lila Owens, the new Oakland location marks a kind of homecoming. "As an Oakland native, I'm thrilled to bring Cupcakin' to my hometown," Owens said in a press release. "It's particularly exciting to open at Swan's Market because it's such an important piece of Oakland's history."
At Cupcakin', dessert lovers will find cupcakes in classic flavors like red velvet, double chocolate, vanilla, and salted caramel. But the bakery also has become known for its pie-inspired cupcakes in flavors like Key lime and lemon cream pie, which feature a graham cracker bottom, citrus curd filling, and whipped cream frosting. The menu also includes cookies and cream cupcakes with an Oreo cookie bottom, plus vegan cupcakes and gluten-free cupcakes in flavors like raspberry chocolate chip. Along with cupcakes, customers will also find cakes perfect for celebrating special occasions. All of the treats at Cupcakin' are made with high-quality, locally sourced ingredients.
But Owens isn't done expanding. Plans are already in the works for a third flagship location in Berkeley, at the site formerly occupied by 65-year-old Virginia Bakery (1690 Shattuck Ave.) That location will serve as the commissary kitchen for all three locations of Cupcakin' Bake Shop, as well as Owens' catering business. The bakery will also serve some of Virginia Bakery's signature recipes, like sprinkle cookies. The third location is expected to open in June.