Sponsored content by tigersoftinder.com
Treating yourself to climactic pleasure is a great dopamine rush at the end of a long day (heck, even during one). But, going at it hand-to-clam all the time can quickly get dull.
So why not indulge in the best vibrators available on the market?
They provide stronger and quicker orgasms for women (and those assigned female at birth), and the top-rated vibrators help you explore your sexuality.
Climb to new sexual heights, even if you have never had an orgasm or regularly reach your peak.
Moving on, we'll dish out which are the best vibrators for people with vulvas and how you can use them to improve your sexual life.
5 Key Facts for Each Vibrator on This List
Type—Is it a bullet vibrator, rabbit vibrator, G-Spot vibrator or something else?
Vibration Settings—How many speeds and patterns are there? Are they customizable?
Material—Body-safe materials are silicone, ABS plastic and stainless steel
Battery Life—How long does it last? Is it rechargeable?
Price—Will you go broke buying it?
The Best Vibrators and Vibrating Sex Toys of 2022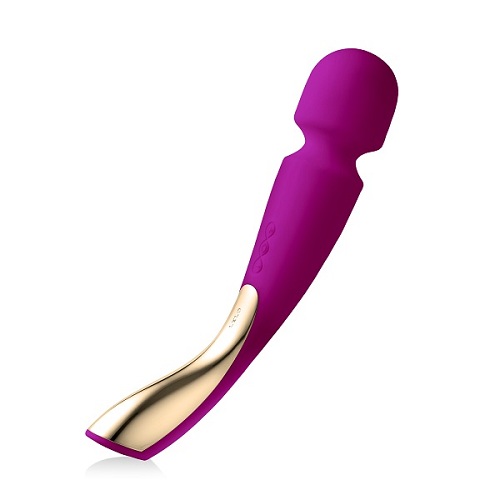 Type—All over body massager
Vibration Modes—10
Material—Extra-soft silicone
Battery Life—Up to four hours
Price—$139
The Lelo Smart Wand 2 is an incredibly powerful wand vibrator that offers a deep intense massage. The rumbly vibrations give the right release, regardless of where you use it.
Designed to soothe sore muscles as well as wake up your sexual seductress, the Lelo Smart Wand 2 is the best vibrator for external stimulation.
It shines brightest when used for sexual satisfaction.
Shuffle through the 10 vibration settings to find steady speeds and rhythmic patterns. The extra-soft silicone will work its magic to erase all the tension from your body.

The sensational battery life offers up to four hours of uninterrupted play. Best of all, the Lelo Smart Wand 2 is waterproof, so you can use it for shower adventures, alone or with a partner.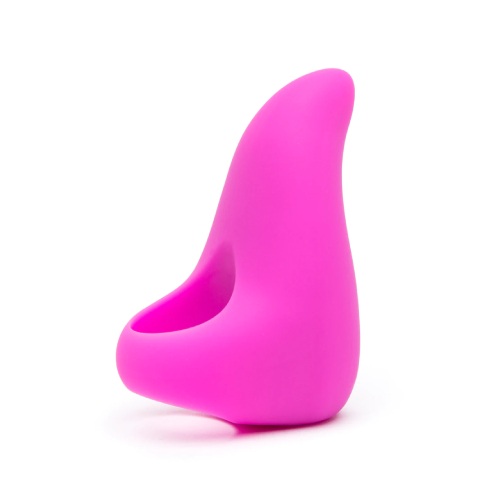 Type—Finger vibrator
Vibration Modes—20
Material—Extra soft silicone
Battery Life—1.5 hours
Price—$34
This sexy little number is a wearable finger vibrator that gives you deep pinpoint impulses. It can be used to tantalize the whole body, especially your nipples and clitoris.
With three steady speeds and 17 patterns, a powerful little pocket rocket is designed to assault the senses.
The curved shape helps target the clitoris with ease, while the ring itself stays in place snuggly.
A user-friendly toy if there ever was one, right?
The USB rechargeable battery gives off 1.5 hours of playtime, which could've been longer, but at least you won't have to worry about buying battery packs.
We love that the Ignite 20 is also waterproof and can be completely submerged in water for some partner play in the bath.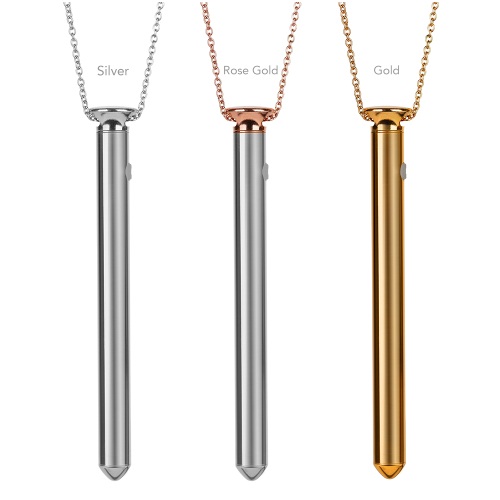 Type—Wearable bullet vibrator
Vibration Modes—Four (low, med, high and pulse)
Material—Stainless steel body, plated chain
Battery Life—40 minutes
Price—From $69
The Vesper Crave is a statement chain necklace, and the pendant hides a naughty secret. It's also a bullet vibrator with four vibrations options for discreet pleasure.
This is an excellent female vibrator, if we're talking user reviews.
Not only do satisfied buyers rave about the fashion aspect, but they were surprised by the strong vibrations.
The necklace vibrator is as beautiful as it is sensually wicked. Better still, it's whisper-quiet, and the USB rechargeable battery can go 40 minutes on a single charge.
The Vesper is the best vibrator for beginners, or for anyone who wants a cult classic in their sex toy arsenal.
4. Lovense Lush 3—Check out the Best Vibrator for G-spot Love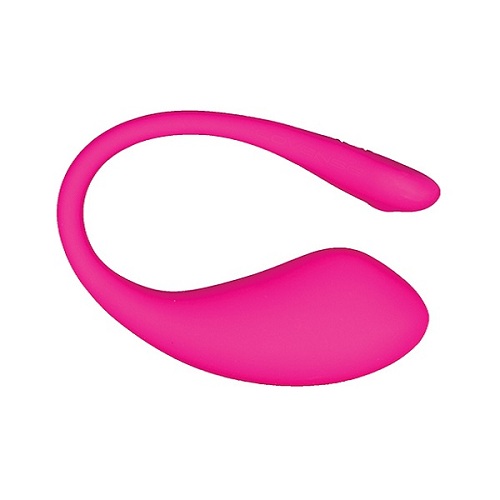 Type—Vibrating G-spot stimulator
Vibration Modes—Three speeds
Material—Body-safe materials
Battery Life—Up to five hours
Price—From $199
Known for its top remote control vibrators, Lovense has cornered the market with the best vibrator features technology has to offer. 
The Lovense Lush 3 is an insertable G-spot vibrator for internal and external stimulation. The top-rated vibrator is amped up by the brand's impressive app and powerful motor
The waterproof toy offers three vibration speeds, but these can be expanded by connecting to the app.
We love the robust connection features the app offers.
If you're in a long-distance relationship and craving intimacy, allow your partner to connect to your Lovense Lush 3 for some cyber hanky-panky.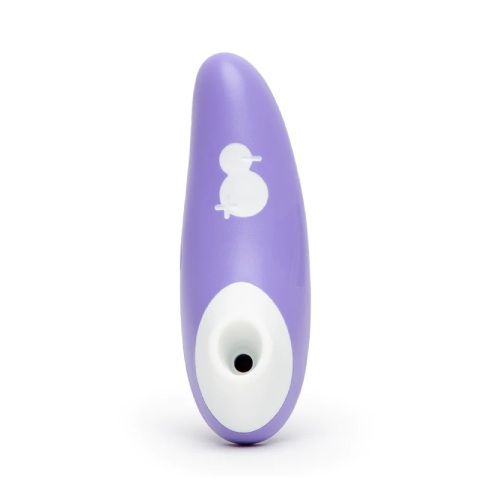 Type—Clitoral vibrator
Vibration Modes—Six intensity levels
Material—Silicone
Battery Life—Up to five hours
Price—$34.99
Clitoral suction toys are relatively new designs and are still considered gimmicks by some. Despite these sentiments, they offer face-melting pleasure to anyone who gives them a whirl.
The Lovehoney X Romp Switch is a powerful clitoral suction toy and a collaboration that has gathered plenty of satisfied user reviews.
The Switch is budget-friendly and comes with six levels of suction.
Utilizing the same Pleasure Air Technology as its more popular counterparts, it envelops the clitoris with pulsating waves that mimic oral sex.
Although you need to change batteries, we're not mad about this. You can go up to five hours without needing a swap.
Just remember to keep a pack on your nightstand.
6. Womanizer Duo—Best Vibrator for Dual Stimulation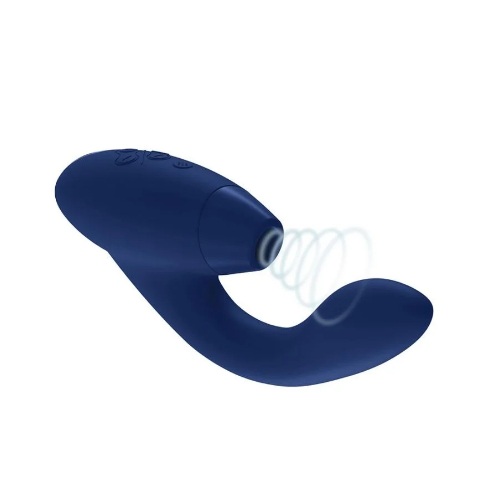 Type—Dual stimulation G-spot vibrator
Vibration Modes—12 intensity levels and 10 vibrations
Material—Medical-grade silicone
Battery Life—Two hours
Price—$229
The Womanizer Duo is what happens when a sex toy goes to private school and graduates summa cum laude.
It is a phenomenal dual stimulation device that offers rumbly G-spot stimulation and clitoral pulsations at the same time.
That's right, you can have your cake and eat it, too!
We love the ergonomic design, which minimizes the time spent fumbling around to get the position right.
With 12 pulsation options and 10 vibration options, the waterproof Womanizer Duo is made for skyrocketing you into a world of pleasure.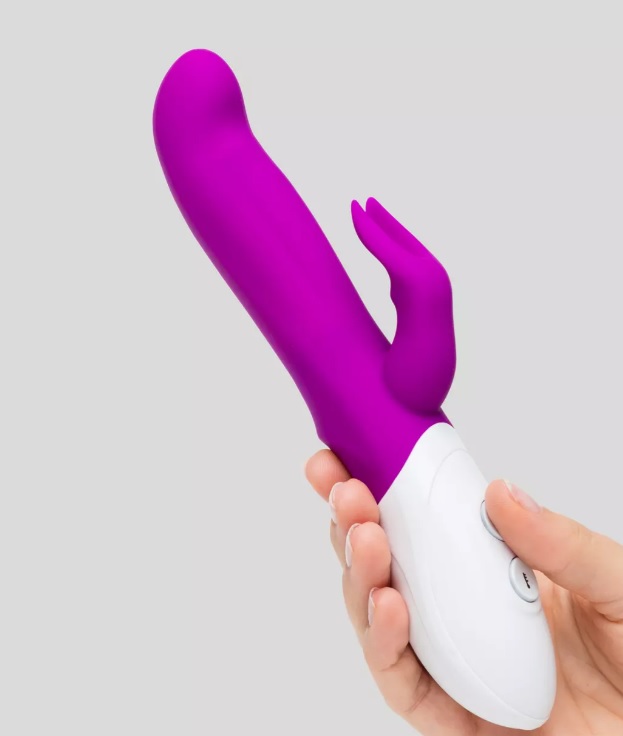 Type—Rabbit vibrator
Vibration Modes—Two temperatures, seven speeds and patterns
Material—Body-safe silicone
Battery Life—Up to one hour
Price—$79.99
If you're into true-to-life sensations, then take a look at the Lovehoney Hot Stuff vibrator.
It might not look like the most realistic didlos, but the warming feature, with two temperature options, is what makes it come to life. 
The ergonomic shaft ends into a tapered tip that stimulates the G-spot, while the rabbit ears work the clit at the same time.
Even without the warmth, it's the best vibrator design I've encountered.
But still, I love how the warmth amplifies the sensations from the shaft and ears, immersing you in cozy pleasure.
8. Lovehoney Magic Bullet—Brilliant Vibrations From the Best Vibrator Bullet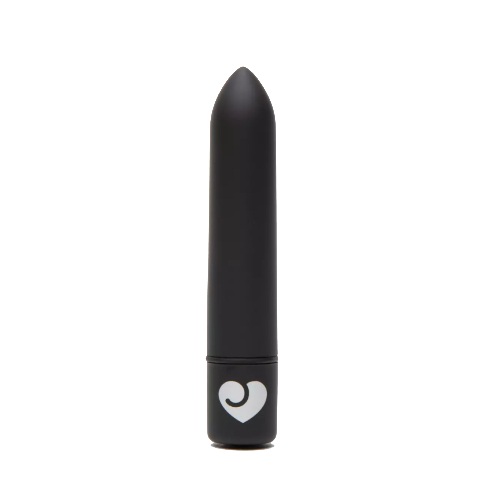 Type—Bullet vibrator
Vibration Modes—10 vibration speeds and patterns
Material—Hard plastic
Battery Life—Up to two hours
Price—$16.99
A powerful take on the humble bullet vibrators, the Lovehoney Magic Bullet is the cutest beacon of pleasure.
It's a tiny vibrator with swappable batteries, which makes it an easy choice for travel.
While it isn't loud, it is a bit noisier than what you'd expect from bullet vibrators. Compared to the vibrations you get in return, it's nothing.
There are 10 vibration settings you can opt for, which can come in handy for clitoral or nipple stimulation.

Use it on its own as an introduction to sex toys, or combine it with a dildo for double stimulation.
9. Hitachi Magic Wand—Powerful Vibrator for External Stimulation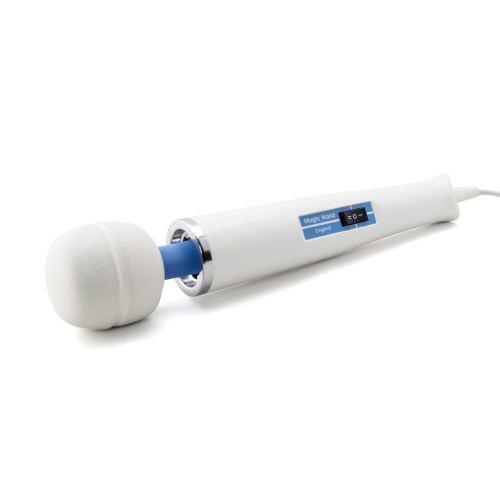 Type—Wand massager
Vibration Modes—Two speeds
Material—Vinyl and hard plastics
Battery Life—Plug-in cord
Price—From $79.99
Probably the most recognizable sex toy of all time, the original Hitachi Magic Wand has been soothing muscles and serving orgasms since the 1970s.
Due to the corded design, the Magic Wand is extra powerful, compared to other wireless takes on the design.
It comes with a 6-foot cord that you can plug in and start rumbling with the two vibration settings.
The flexible neck allows you to reach your peak in multiple positions, plus it's the perfect accessory for couples who love power.
10. We-Vibe Rave—Unique Womens Vibrator for G-spot Stimulation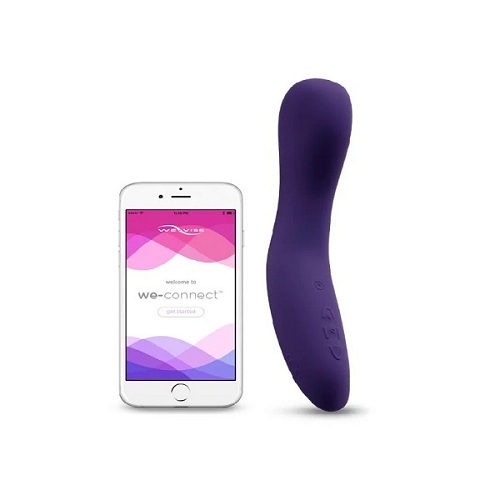 Type—G-spot stimulation vibrator
Vibration Modes—10 vibration settings
Material—Body-safe silicone
Battery Life—Up to two hours
Price—From $119
The Rave is an app-controlled G-spot stimulator that offers intense toe-curling sensations.
The rechargeable toy is fully waterproof, and it's perfect if you're into squirting. With the help of 10 vibration patterns, you'll be flung into an addicting sexual frenzy.
It's whisper-quiet, so no one will be the wiser about your pleasure-seeking sessions.
The best part about the Rave is that it can be controlled with the We-Vibe app. This offers more connection options and customizable patterns.
Plus, you can allow your partner to connect to the Rave from anywhere in the world for online lovemaking.
11. Lovense Nora—High-quality Rabbit Vibrator for Women
Type—Rabbit vibrator
Vibration Modes—Three rotation modes and seven vibration settings
Material—Body-safe silicone and ABS plastic
Battery Life—Up to four hours
Price—From $99
The Lovense Nora is a hidden gem, if you ask me. What makes it stand out from other rabbit vibes is the internal rotation.
Combine that with delectable clitoris vibrations, and you have a recipe for pleasure.
The optimized shaft graduates into a bulbous head with three rotation modes, while the vibrating arm is made with seven vibration choices.
The Nora is made from body-safe silicone and ABS plastic, a durable pleasure device that perfectly fits the inner curves of your body.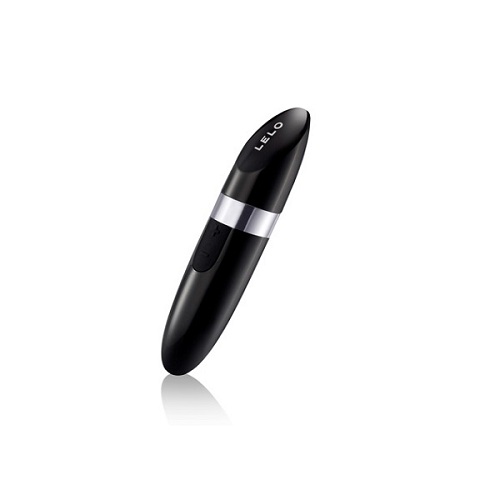 Type—Bullet vibrator
Vibration Modes—Six vibration settings with adjustable strength
Material—ABS plastic
Battery Life—Up to 1.5 hours
Price—From $62
The Lelo Mia 2 is a lipstick tip-shaped vibrator perfect for pinpoint clitoral stimulation.
With a little imagination, it can be used in a multitude of different ways. From solo play to lovemaking with your significant other, it's a dependable and versatile sex toy.
The Mia 2 has a USB charger and offers up to 1.5 hours of pleasure time. It is a tiny vibrator, but it offers intense clitoral stimulation.
It's perfect for beginners who want a high-quality toy to use for a long time, or advanced users who need direct clitoral stimulation and power.
13. Bender—Best Vibrator With Flexible Design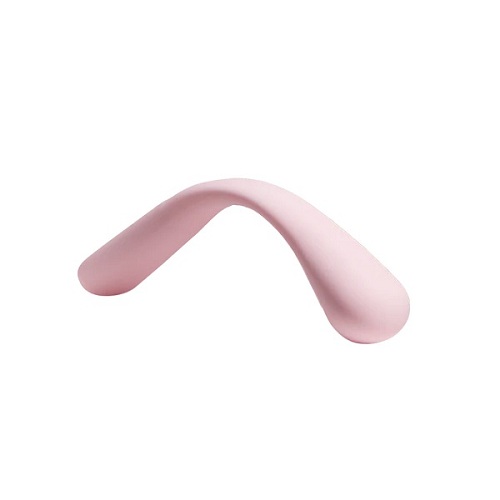 Type—Flexible bendy vibrator
Vibration Modes—10 speed and vibration settings
Material—Body-safe silicone
Battery Life—Up to two hours
Price—$71
The Bender is an innovative G-spot massager made for internal stimulation.
As the name suggests, the Bender has a flexible shaft that can be bent to reach the G-spot, regardless of your body shape and size.
The bendy shaft tapers into a bulbous head, which translates each vibration into pleasurable convulsions.
Rechargeable and waterproof, this sensational pleasure device is also easy to clean. Although it's not whisper-quiet, it's not nearly as noisy as other contenders on the list.
Type—Wand massager
Vibration Modes—Seven speeds, each with 10 intensities
Material—Body-safe silicone
Battery Life—One hour
Price—From $49.99
If you are looking for a compact wand vibrator that doesn't forsake power, then the Lovehoney Deluxe Mini Magic Wand is for you.
Travel-friendly and rechargeable, the Deluxe Mini is a more colorful take on the vibrating wand design.
It has a gorgeous metallic exterior, which ends in a rounded head that targets your sore muscles or erogenous areas with rumbly vibrations.
It's perfect to use alone for whole-body massage, or as a vibrating treat to share with your partner
.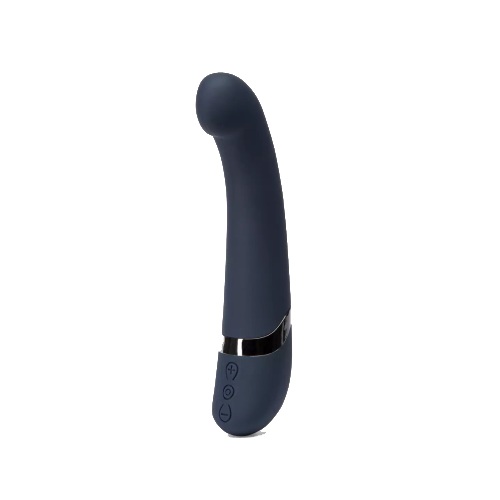 Type—G-spot vibrator
Vibration Modes—12 speeds and eight vibration patterns
Material—Body-safe silicone
Battery Life—Four hour
Price—From $78
The Fifty Shades of Grey books acted as a catalyst toward female sexual exploration, making kinky sexual techniques all the rave.
Treat yourself to luxury and pleasure with a pick from the trilogy's official sex toy collection.
The Desire Explodes is a sensational G-spot stimulator that can be used alone or combined with other toys for added excitement.
The design is perfect for reaching the elusive sweet spot.
All you have to do is charge it, add a spot of lube and slip into blissful pleasure with the best vibrator from the collection.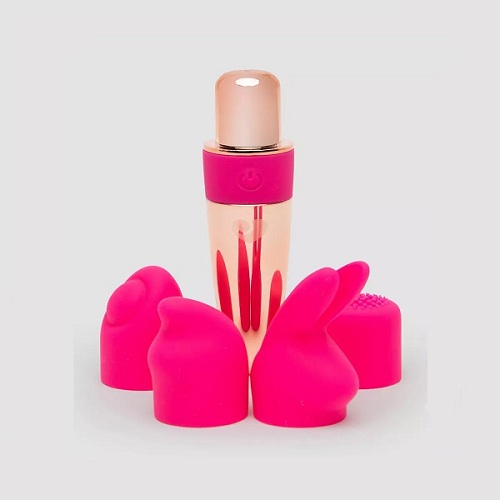 Type—Clitoral vibrator
Vibration Modes—Seven vibration functions
Material—Stainless steel and body-safe silicone
Battery Life—Up to 2.5 hours
Price—$42.99
This rose-gold bullet vibrator is an attractive little helping hand, with interchangeable heads. It's an external vibrator that provides just the right amount of power to get you to your peak.
Fully waterproof and rechargeable, you don't need to worry about pesky batteries or fret when things get wet and wild.
The Mini Rocket is a lot more than just a pretty face. She can dish out the targeted power and take you where you need to be
17. We-Vibe Chorus—Best Vibrator for Straight Couples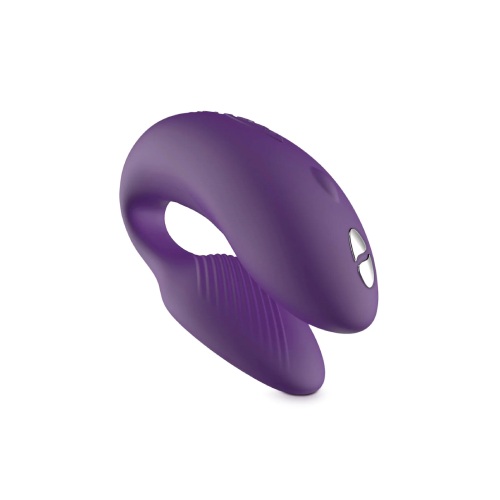 Type—Couple's vibrator
Vibration Modes—Seven vibration functions
Material—Body-safe silicone
Battery Life—Up to 2.5 hours
Price—$42.99
One of the best couple's vibrators available, the Chorus is the perfect way to enhance p-to-v sex.
It's a wearable couple's vibrator that stays intact against your pelvis during penetrative sex. At the same time, it's going to stimulate the G-spot, clitoris and your partner's penis.
What's shocking about this compact toy is how intense the vibrations are.
Plus, the adjustable fit follows the curves of your body so it stays comfortable during sex.
The Chorus comes with a squeezable remote control so you can intuitively adjust the settings without any stopping or fumbling around.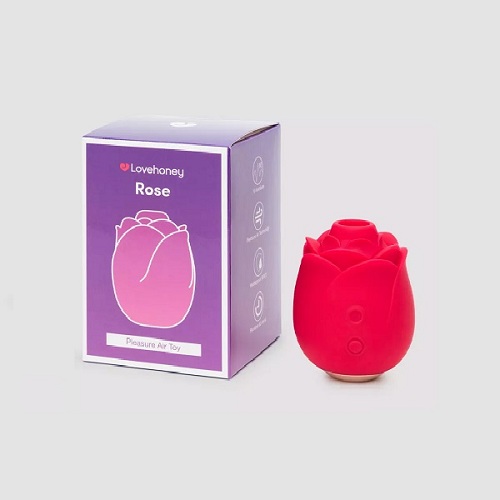 Type—Clitoral vibrator
Vibration Modes—Six speeds and four vibration patterns
Material—Body-safe silicone
Battery Life—One hour
Price—$34.99
Designed to rest comfortably in the palm during self-pleasure sessions, the Rose is a unique clitoral suction stimulator.
This nifty little number is designed with soft-touch silicone and Pleasure Air Technology to completely encase your clitoris in waves of pleasurable thumping.
No wonder it took Twitter (and then the whole internet by surprise). It's deceptively powerful despite its compact size.
You can recharge it with an included magnetic cable, plus it's 100% submersible for underwater fun. Have fun by yourself or share this flower with a significant other.
19. We-Vibe Touch X—Top Rated Vibrator for Multiple Uses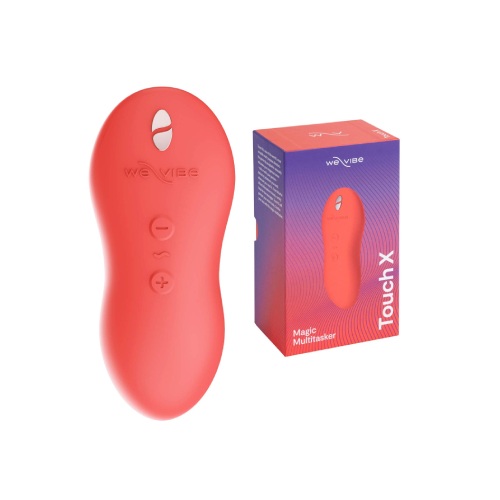 Type—Body vibrator
Vibration Modes—Eight intensity levels
Material—Silicone
Battery Life—Two hours
Price—$99
The We-Vibe Touch X is a sensual body vibrator with a unique flat shape. It can fit in the palm of your hand for clitoral stimulation or between you and a partner during penetration.
Sometimes, the best presents come in weird boxes, right?
Despite the kooky design, it offers substantial vibrations, and it has pronounced ridges to help you target hot spots better.
The We-Vibe Touch X has eight vibration levels that get pretty intense if you ask us.
It's compact, rechargeable and waterproof—a sure sign of a high-quality toy.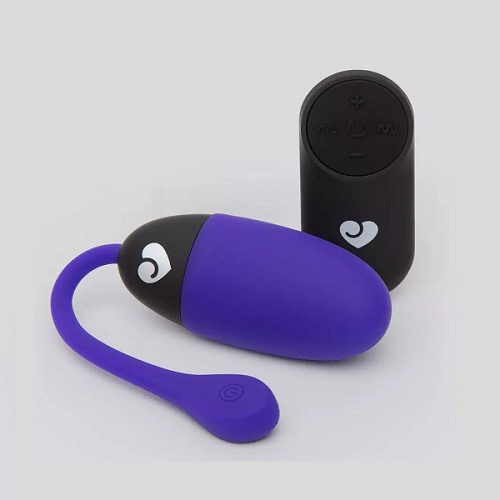 Type—Egg vibrator
Vibration Modes—11 modes
Material—Silicone
Battery Life—50 minutes
Price—$59.99
Vibrating eggs have long been a sex toy staple for many vulva-owning sex toy lovers.
This Lovehoney edition is a jazzed-up version of the must-have design. Steady vibrations and a smooth surface make it useful for solo adventures but also blended orgasms during penetration.
Use it with a partner or a dildo, the choice is yours.
The rechargeable egg can run for about one hour on a charge. It's waterproof and easy to clean after use.
The best part about it is the little tail, which makes this an easy-to-remove G-spot stimulator, too.
21. Lelo Soraya 2—Best Luxury Rabbit for Powerful Vibrations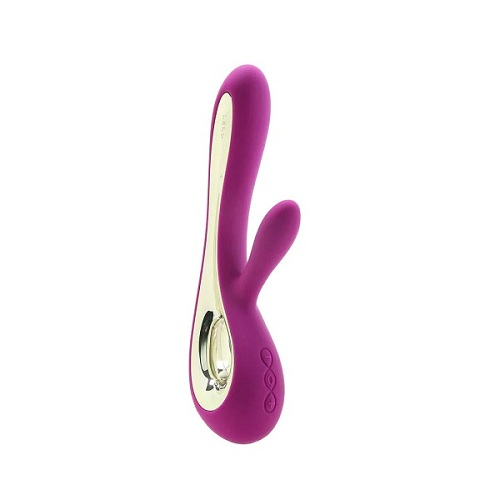 Type—Rabbit vibrator
Vibration Modes—12 settings
Material—Silicone
Battery Life—Four hours
Price—$229
When it comes to luxury sex toys, the Lelo Soraya 2 is one of the first vibrators that come to mind. This premium rabbit vibrator offers powerful vibrations and has two rounded vibrating silicone heads.
There are flexible "rabbit ears" for the clitoris and a bulbous head for the G-spot.
Soraya has 12 modes of vibration to enjoy, each of them a separate experience on its own. From a tingle to a shake, don't hesitate to try all of them.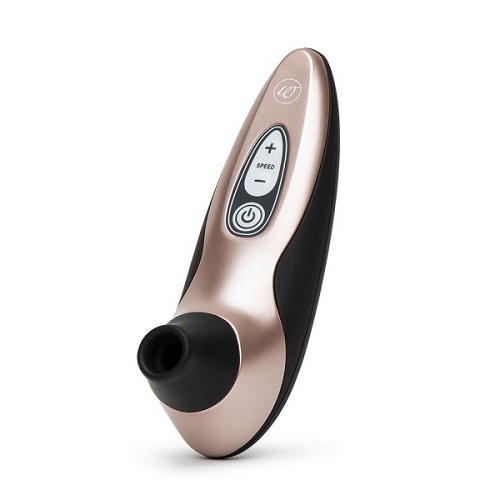 Type—Suction vibrator
Vibration Modes—Six intensity levels
Material—Silicone
Battery Life—Four hours
Price—$99
If I were a sex therapist, I would prescribe the Lovehoney Pro 40 to everyone on the planet with a clitoris. Womanizer vibrators are known for harnessing Pleasure Air Technology, but the Pro 40 takes the cake.
The clitoral sucking device provides powerful thumping waves of pleasure to mimic oral sex. Some users have described their experiences as "the best orgasm ever."
The suction toy experience is great if you're looking to have an orgasm for the first time.
Better yet, it's for anyone who wants to stimulate the delicate clitoral nerve endings that lie deep under the surface.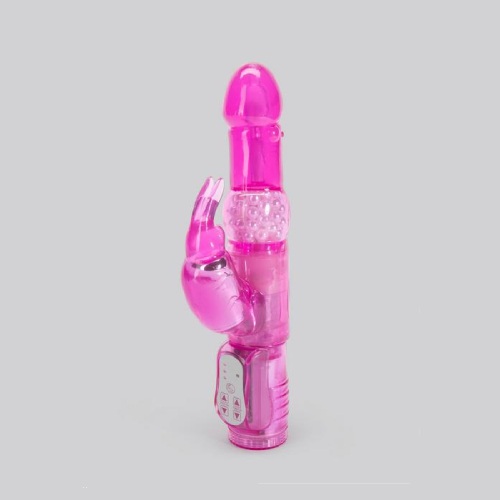 Type—Rabbit Vibe
Vibration Modes—Three speeds and seven vibration patterns
Material—Soft plastic
Battery Life—Battery operated
Price—$39.99
The quintessential old-school rabbit vibrator is back with a new groove.
Jessica is a hot-pink battery-operated vibrator that has rows of rotating beads on the improved shaft. The beads offer three rotation modes that can be reversed to shift up the sensations.
This is paired up with 10 vibration patterns in the rabbit ears.
Jessica Rabbit is made from a soft plastic material, so we recommend a mandatory clean-up step before and after use, to keep the material fresh.
24. Lelo Enigma—Powerful Dual Stimulator With the Best Vibrator Tip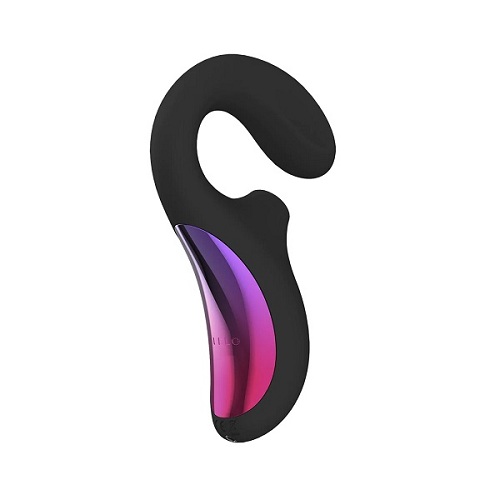 Type—Dual-stimulation vibrator
Vibration Modes—Three speeds and seven vibration patterns
Material—Silicone, ABS plastic details
Battery Life—Up to two hours on a charge
Price—$39.99
The Lelo Enigma is a powerful dual simulator and an excellent first toy for bold beginners.

It provides Pleasure Air Technology pulsations that deliver clitoral suction and deep G-spot stimulation.

Even if you're not new to sex toys, this is the best vibrator for blended orgasms. The powerful vibrations are satisfying and provide deep sensations that linger even after the orgasm.
The vibrating handle has an ergonomic design that acclimates to most body types.
Since it's waterproof, you won't have to think twice about bringing it to the shower.
25. We-Vibe Tango—Long-Lasting and High-Quality Bullet Vibrator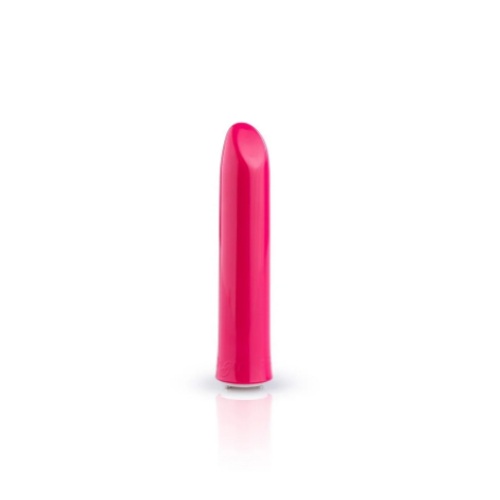 Type—Bullet Vibrator
Vibration Modes—Eight vibration patterns
Material—ABS plastic
Battery Life—Two hours
Price—$79
A simple way to spice up your sex life is with the Tango, a slinky, little bullet vibrator that packs a punch.
It might be small, but the vibrations are deeply intense and with eight vibration settings, you are not likely to run out of options anytime soon.
If you're looking for bullet vibrators that will last you a long time, choose the We-Vibe Tango.
It's made from durable ABS plastic, which also makes it waterproof and easy to clean.
You can pair the Tango with other sex toys, or share the good vibes with your partner.
Best Vibrators for Women and People With Vulvas FAQs
What Is the Best Vibrator on Amazon?
We do not recommend buying vibrators on Amazon as fake sellers and bogus products are floating around. Rather, buy from a reputable sex toy website, a reliable brick-and-mortar sex shop or directly from the manufacturer.
What Vibrator Is the Most Powerful?
The most powerful vibrators on the market tend to have sophisticated and powerful motors. We recommend the Lelo Smart Wand 2 for the most powerful experience.  
What's the Best Vibrator to Use During Sex?
The best vibrator to use during sex is the Lovehoney Ignite Finger Vibrator. It's perfect for clitoral stimulation during penetrative stimulation.
What's the Best Vibrator for a Woman Who Has Never Had an Orgasm?
A dual stimulator vibrator is best to use if you have never had an orgasm. The Womanizer Duo is a perfect example since it offers G-spot vibrations and clitoral suction at the same time.
Alternatively, toys like rabbit vibes offer both internal stimulation and external clitoris love.
What is a Blended Orgasm?
A blended orgasm is where a woman orgasms both vaginally and clitorally at the same time. This can be achieved by hand (if you're flexible) or with the help of reliable vibrators.
You Can Reach Your Peak Quickly With Our Pick of Vibrators
Regardless of whether you regularly have orgasms or struggle to reach one, you won't go wrong with a vibrator.
We dished out some of the most popular designs to help you make an informed choice.
For sheer hi-fi power that helps promote a surge of pleasurable vibes, consider the Lelo Smart Wand 2. If you're looking for a discreet, little number to pair with your favorite outfits, consider the Vesper Crave. It's small but packs a powerful punch.
Regardless of your choice, we suggest cracking a bottle of bubbly and laying back with your new friend for a lustful ride.