More and more low-income families will be able to use food stamps as currency to buy fresh produce from small farmers' markets due to federal grants for technical support and state matching funds supporting the work of Berkeley's Ecology Center.
The Ecology Center was awarded part of an $8 million Farmers' Market Supplemental Nutrition Assistance Program (SNAP) Support Grant. The grant comes from the US Department of Agriculture, which awarded more than $31.5 million in grants earlier this year to assist SNAP recipients. Berkeley's Ecology Center then received $3.7 million, and Oakland's Mandela Marketplace received $422,500 under the program. 
This new funding will allow the Ecology Center to provide the technical support necessary to extend the use of SNAP to an additional 350 farmers' markets in California that do not currently have a way to process EBT stamps because of a lack of electronic devices. The center has already reached 450 of the 800 markets in the state.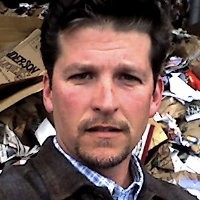 The Ecology Center has been working to break down this barrier through providing technical support to install point of sales devices. "California has been a real leader to offer [these] devices and to offer SNAP transactions free of charge," said Martin Bourque, executive director of the Ecology Center.
"This new federal funding demonstrates a significant long-term investment in the future of farmers' markets and the success of small innovative farmers and the health of SNAP shoppers," Bourque added.
[jump] The funding will also allow the Ecology Center to partner with county social support so it can reach some 600,000 SNAP households in the state. The center said there's a disparity between California's highest poverty rate in the nation and its abundance of fresh produce that has been inaccessible to many of its residents.
Kevin Concannon, undersecretary for food, nutrition, and consumer services with the USDA, said in a conference call with local grantees, "In the past six years, we have moved from having fewer than 900 farmers' markets across the US that could process SNAP or food stamp benefits, to some 6,400 farmers' markets. Our goal for increasing these access sites is twofold. On one hand, it's to provide access to healthier eating for low-income households, and, on the other, it's to put those dollars back into the local economy to support local growers and ranchers."
In a related move, Governor Jerry Brown recently signed AB 1321, legislation to help expand the Ecology Center's Market Match program — an incentive backed by the state Department of Agriculture that matches federal food stamp dollars with state dollars. For shoppers, this means that for every $10 spent on fruits and vegetables, another $10 is supplied by the state to expand their purchasing power and encourage spending on healthy produce.
"Our goal ultimately is to reach 26,000 SNAP participants in the next year and to increase SNAP sales at farmers markets by over $1.25 million," Bourque said. "This funding will really allow us to increase our service to SNAP shoppers and small farmers throughout California.
"The farmers that we serve here in Berkeley come from throughout Northern California. This is an important source of revenue for them," he continued. "Through the economic recession, our farmers' markets stayed steady partly because there were federal benefits coming to SNAP shoppers, and that was really important to the farmers in facing the economic downturn as well as the drought. Getting more shoppers to those farmers is really critical."
Bourque added that supporting the innovative lifestyles of these small California farmers "is important not just for stabilizing the rural communities these farmers come from but also for promoting the agriculture of the future."