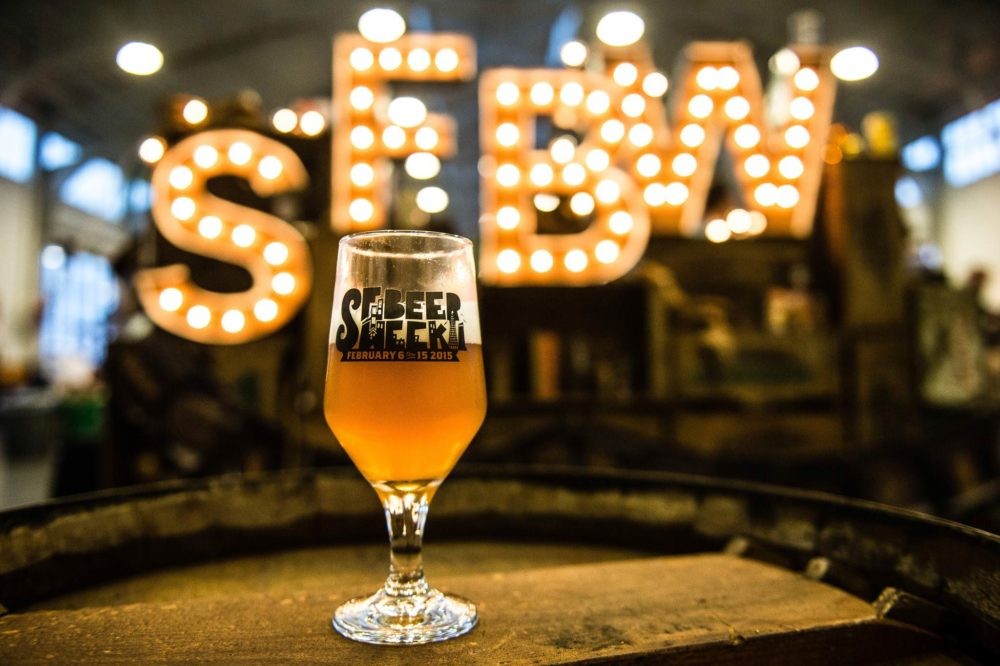 I'm doing all the right things. I'm hydrating. And stretching in the afternoon, instead of annihilating a barbacoa burrito or something. I'm substituting my evening hoppy-beer regimen with that of cold-pressed vegetable juice. I even went for a long run in the storming rain. Why? I'm training … for
S.F. Beer Week
.
OK, so none of this is even remotely true. Hell, I was at Beer Rev last night, enjoying the latest Bare Bottle Galaxy Dust batch, and that de Gardge ale with Riesling grapes. Hell, yes.
Anyway, February 10. That's when the Bay Area's big celebration of all things brew kicks off. Sure, S.F. Beer Week lasts more than seven days — until February 19. But who's keeping track? A few pro tips:
1. Be sure to pick up the
Express
next week for a complete rundown of Beer Week goodness. It'll be the front-cover story; hard to miss.
2. There are still
tickets for the SFBW Opening Gala
, which goes down on Friday at Pier 48. This is a tremendous opportunity to sample many of the best offerings from regional breweries. Seriously, it's fun. Do it.
3. There is a
Beer Week calendar with a veritable smorgasbord of brew-related happenings
. Check it.
4. The East Bay brewers are getting in on the act this year, with the inaugural
East Bay Brewer's Fest
. Mark those calendars.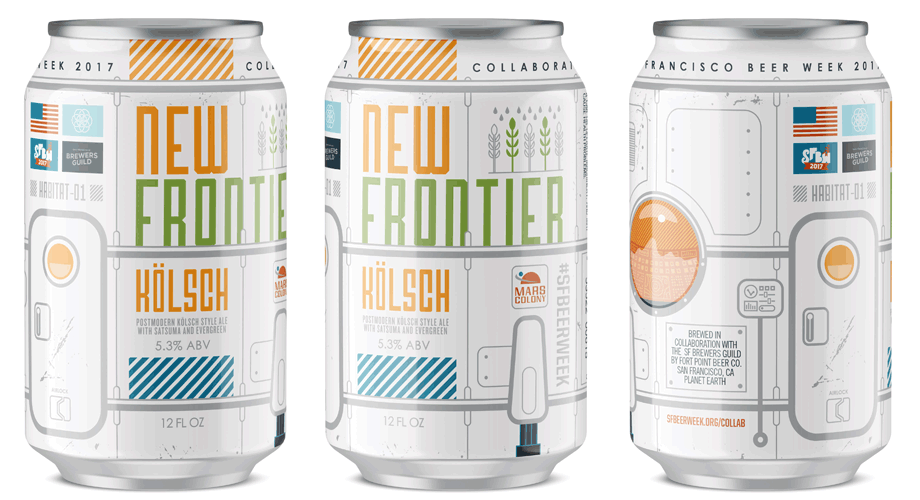 5. Each year, regional brewers get together to brew an S.F. Beer Week beer. And this year it is, mercifully, and easy-drinking Kolsch-style ale — with a twist.
I recently chatted with
Fort Point Beer Company
's head brewer Mike Schnebeck about the 2017 collab:
Express: I like the plan for the 2017 collaboration beer. Can you explain why this style was settled on, and these ingredients?

Mike
: I think there were a few factors that drew people to this style. It provides a good foundation for the specialty ingredients to stand on and is also very approachable. This year's collaboration beer is being packaged in 12 oz. cans along with kegs, so drinkability was especially important. Citrus seemed to pique everyone's interest and the satsuma is a nice variety that you don't see too often, so it made sense to give it a chance. The Douglas fir tip tea impressed everyone with its purity and intensity of flavor. It's really beautiful. Citrus and Douglas fir tips might seem like an odd combination but they end up having a nice wintertime vibe and also invoke a lot of the same flavors commonly associated with hops.
What's your favorite Beer Week memory?
My favorite memory is attending my first S.F. Beer Week Gala. Having such a great community and so much beer all under one roof was an awesome experience.
Most memorable beer you drank in 2016?
Guinness in Ireland.
What you're most excited about when it comes to beer in 2017.
The most exciting thing to me is the unknown.
Pick up the
Express
next week for more on Beer Week.