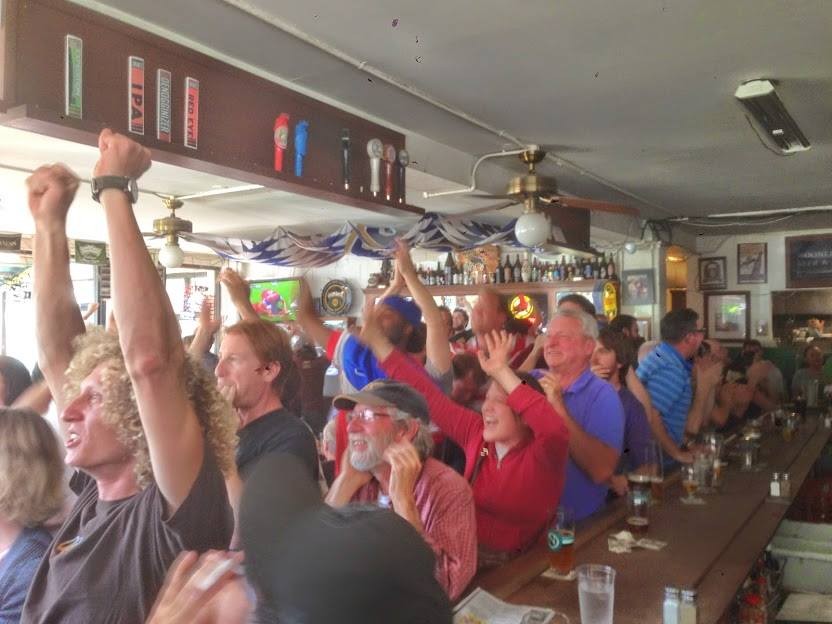 In today's Oakland, it's a tale that is unfortunately becoming
all too common
: After nearly 25 years in Rockridge,
Barclay's Pub
(5940 College Ave.) will be forced to find a new home.
[jump] According to Derek Bromstead, the general manager, the building's owners were unwilling to negotiate a new long-term lease. Bromstead said his understanding is that the incoming operators are relatives of the landlord and that they'll continue to run the business as a bar of some sort.
For Barclay's, the last day of business in the current location will be July 15.
"I personally think the situation is crazy, and I don't understand it," Bromstead said. For now, he's working on trying to find a new spot not too far away — hopefully in time for Barclay's to celebrate its 25th anniversary in October.