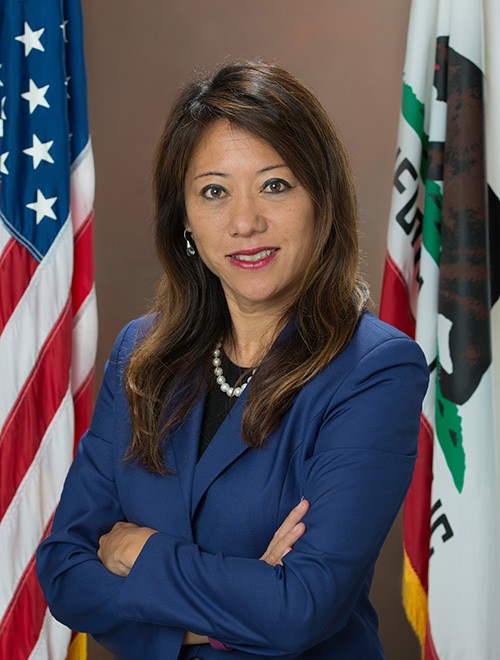 A Bay Area tax regulator wants to create a state-run bank specifically for the medical cannabis industry in order to help pot-related businesses operate safely and without the federal imposed stigma of the black market. 
Because the Drug Enforcement Administration still lists cannabis as a schedule one drug, federally insured banks can face sanction and the possibility of losing their insurance if they open accounts for medical cannabis dispensaries and other cannabis related businesses. The goal of this federal restriction is to obstruct operations at state-legal cannabis dispensaries. The result has been unsafe conditions for the public and dispensaries owners having a tougher time conducting legal business activities.
State Board of Equalization Member Fiona Ma scheduled a meeting for today to discuss her proposal for a state-run depository that would offer cannabis growers and sellers a practical method of writing checks and depositing and transferring funds. According to Ma's press release, California's medicinal cannabis dispensaries are forced to find creative solutions, such as bringing bags of cash to State Board of Equalization (SBOE) offices each month to pay their sales taxes due. These transactions have the potential of creating a dangerous situation for the dispensaries, neighborhoods, law enforcement, and SBOE employees. In addition, it is very difficult for the SBOE to audit cash related business transactions.
[jump]
"We want to collect the taxes and audit these people efficiently," Ma told the Sacramento Business Journal. A state run bank would ensure that people "aren't just keeping money in their homes, and they aren't bringing it to a Board of Equalization office either."
Also scheduled to attend today's meeting were be SBOE member George Runner and Assemblymembers Tom Lackey, Ken Cooley, and Jim Wood.
Ma has made her proposal at a time when several US senators from Oregon, Colorado, and Washington have introduced legislation that would make it legal for banks to do business with cannabis dispensaries in states where marijuana is lawful.