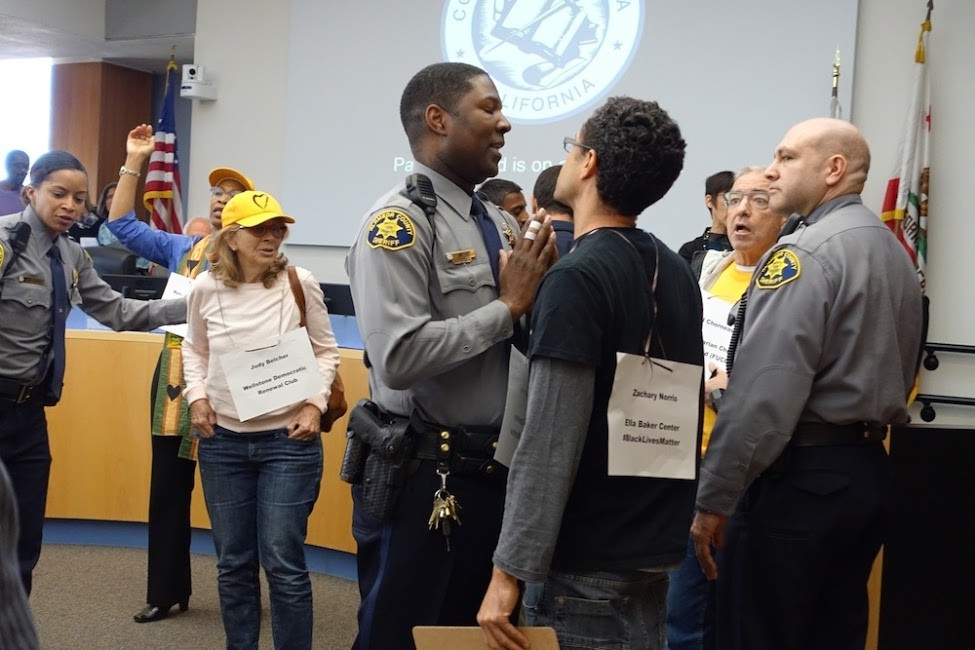 For months, East Bay advocates have argued that Alameda County should stop heavily investing its public safety funding in jails — and instead prioritize social services and community-based programs for people reentering society after incarceration. After significant debate, the Alameda County Board of Supervisors will vote this week on a new public safety budget proposal — and activists say that newly released jail population statistics further demonstrate the need to shift the funding toward critical services and away from incarceration. The data shows notable declines in the number of people in county jail. 
The controversy centers on the county's Public Safety Realignment budget, which is funding tied to Assembly Bill 109, a 2011 criminal justice reform initiative of Governor Jerry Brown. AB 109 made low-level, non-violent offenders the responsibility of counties — instead of the state prison system — and gave counties new funding designed to support reentry services and alternatives to jail. Over the years, county officials have allocated a majority of its available AB 109 funding to the Alameda County Sheriff's Office, which runs Santa Rita Jail. (For a summary of the spending controversy, check out our recent print story, "
County to Spend More Money on Jails, Not Services
").
[jump] As part of its "
Jobs Not Jails
" campaign, the Ella Baker Center for Human Rights, an Oakland-based nonprofit, has argued that 50 percent of the realignment funding should go to community-based reentry programs and services. 
Tomorrow, at its
9:30 a.m. meeting
, the board of supervisors will vote on a realignment budget proposal (agenda item 37.1) that would essentially maintain the same spending ratios that have been in place over the last several years. Out of a $34.6 million total budget, county officials have proposed allocating $18.5 million to the sheriff's office and $3.9 million to community services. You can read the
full proposal here
, and here's a summary of the proposed budget: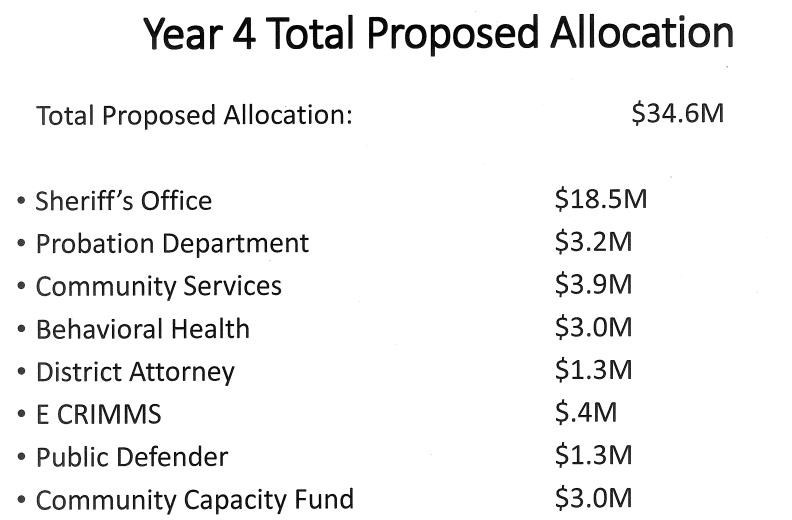 That proposal, however, is for 2014-15 — the fiscal year that is already more than half way over. And though this 2014-15 proposal maintains the relatively low rate of spending on community-based services, Supervisor Keith Carson has proposed shifting the funding priorities in 2015-16 to meet the 50 percent demands of the Jobs Not Jails coalition.
Carson's proposal, also on the
agenda tomorrow
(item 16.1), is to designate 50 percent of the 2015-16 budget to "community based organizations that work with the reentry population." If the board approves this proposal now, it will give officials several months to work out the details in advance of the 2015-16 budget, which would begin in July, Carson noted. You can read that 
full proposal here
.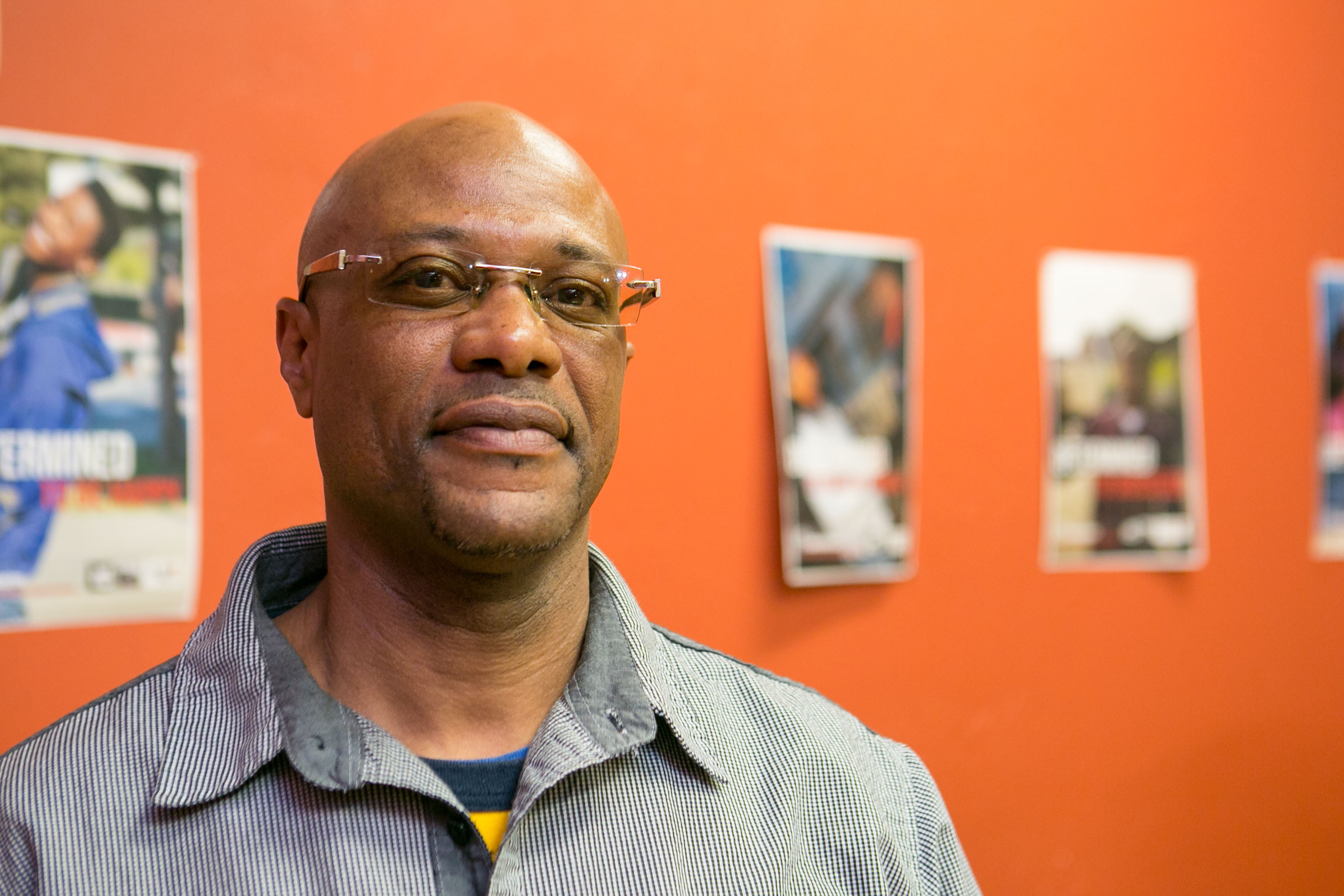 Both the 2014-15 and 2015-16 proposals are coming before the board as county officials have released revealing new data on Santa Rita Jail inmate counts. Ella Baker Center organizer María Domínguez recently provided me with data she received from the sheriff's office showing that there has been a 30 percent drop in inmates who fall under realignment when comparing December 2013 and December 2014.
According to her analysis of data through January of this year, the realignment population was, in January, at an all-time low over the last nineteen months. You can read her full 
analysis here
 and a recent
Ella Baker policy letter on realignment here
. And here's a chart showing the decline (a "bed day" refers to a single day that one inmate spent in jail):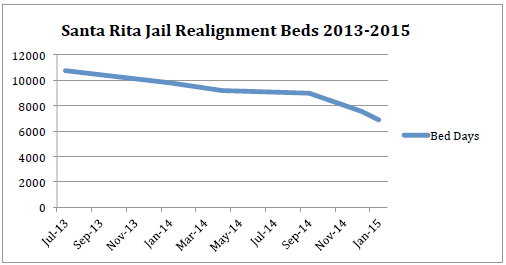 Additionally, the sheriff's office recently released a report showing that its overall jail populations have dropped (not just for realignment inmates). The "
State of the Jails" report 
said that county jail system has seen a reduction in its daily average population because of both AB 109 (the realignment bill) and Proposition 47, a statewide ballot measure approved last November that reduced many drug offenses and nonviolent crimes from felonies to misdemeanors. 
As a result of declines, the county has closed three Santa Rita Jail housing units and has shuttered two floors of the Glenn Dyer Detention Facility in Oakland. The sheriff's report said that, as of March, the county had 270 inmates in custody on murder charges, 609 inmates "associated with or a part of a violent gang," 360 inmates in custody with a mental illness, and 2,058 pre-trial inmates in custody on felony charges.