Stories you shouldn't miss:
1. California's t
ax revenues jumped again last month and are $633 million higher
this fiscal year than projected by Governor Jerry Brown's administration, the
LA Times
$ reports. Much of the bump — $385 million — came from personal income taxes as the economy continues to improve. The extra cash could mean that the state will be able to better fund education and social service programs next year.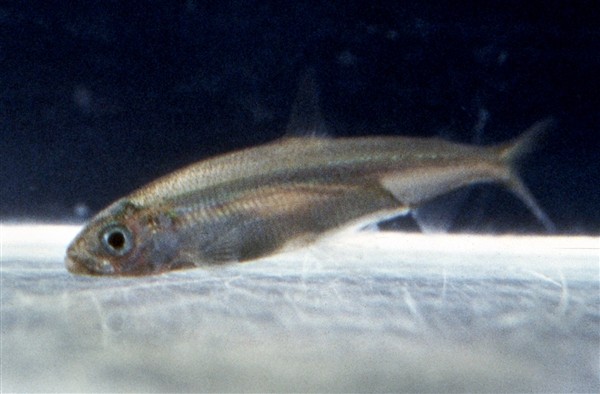 2. A renowned expert on fish in the Sacramento-San Joaquin River Delta
said the endangered Delta Smelt might already be extinct,
Capital Public Radio reports (h/t Rough & Tumble). UC Davis fish biologist Peter Moyle told a group of scientists with the Delta Stewardship Council that the latest trawl for smelt only came up with six fish. At one time, smelt were plentiful in the delta, but their numbers have plummeted because of overpumping of freshwater from the estuary.
[jump]
3. Homeless advocates plan to
protest a Berkeley City Council proposal that they say will effectively criminalize homelessness
in the city, the
CoCo Times
$ reports. The proposal, authored by Councilmember Linda Maio, includes banning panhandling near ATMs and cooking on public sidewalks.
4. Oakland police arrested
two more suspected gunmen in connection with the slaying
last week of Chyemil Pierce, a West Oakland mom who was killed while trying to protect her children during a daytime gunbattle, the
Trib
$ reports. Police said the suspects, Shelton McDaniels and Jerry L. Harbin Jr., took part in the shooting.
5. San Francisco District Attorney George Gascón
has launched an investigation into the criminal cases involving four SFPD officers who were caught sending virulently racist and homophobic texts
, the
Chron
reports. Gascón wants to determine whether any of the criminal convictions that were obtained with the help of the four cops were racially motivated.
6. Scientists have confirmed that the measles outbreak that began in Disneyland
was caused by parents who refuse to vaccinate their children
, the
LA Times
$ reports, citing a new study published in the journal
JAMA Pediatrics
.
7. And the state Supreme Court
issued a posthumous law license to a Chinese immigrant
who was denied one 125 years ago because of a racist law, the
LA Times
$ reports.