The weekend is officially back by popular demand! Here's how to celebrate.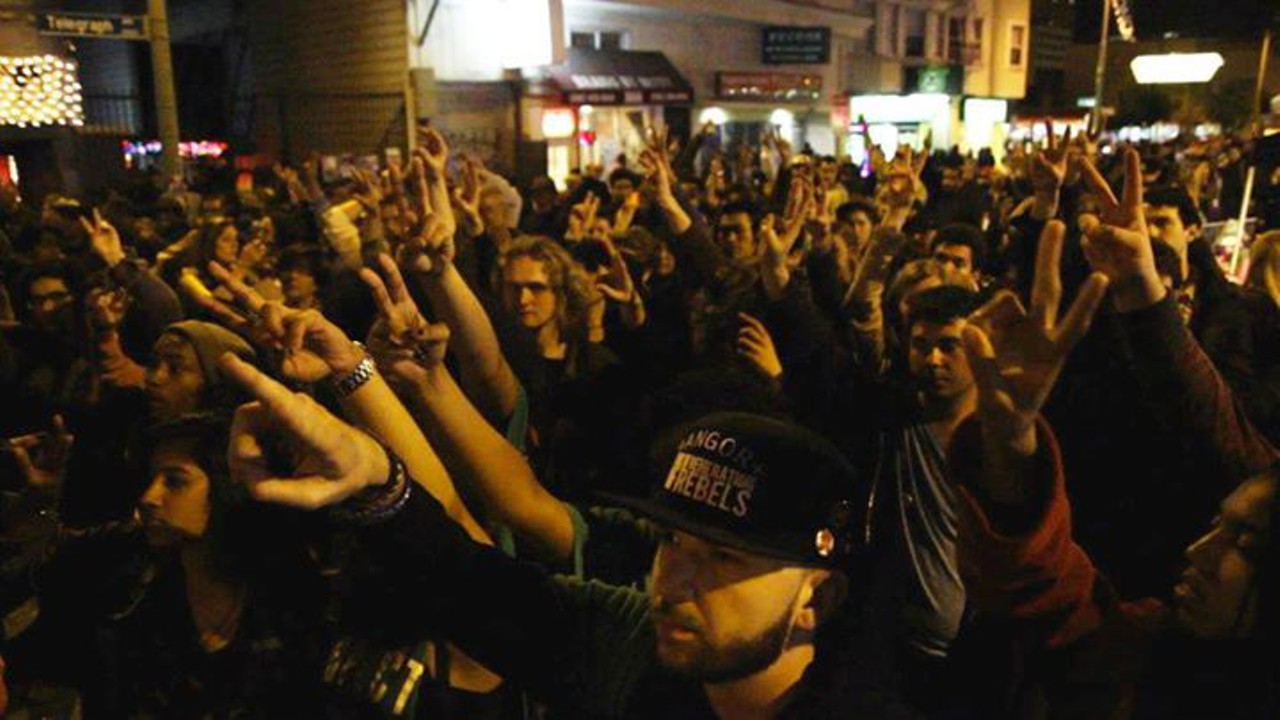 First Friday' Documentary Screening
The trailer for the documentary First Friday sets the premise for the film with one succinct yet deeply complex point: "In the same year, Oakland was rated one of the top five destinations in the world and one of the top five most dangerous cities in the country." That "destination" label famously came from a 2012 New York Times listicle, which was written at a time when Oakland was first drawing national attention for its booming First Friday block party and gallery walk. Now, co-directors N'Jeri Eaton and Mario Furloni are using the monthly festival as a microcosm of Oakland's long-emerging culture clash and issues of gentrification in their new film. In part, it centers on the fatal shooting of a teenager at the February First Friday in 2013. Although that was over two years ago, the discussions boiling out of this film have only become increasingly relevant with time. First Friday will screen at the New Parkway (474 24th St., Oakland) on November 6, at 8:20 p.m. Afterwards, Eaton and Furloni will discuss the film in a Q&A session.
—Sarah Burke
Fri., Nov. 6, 8:20 p.m. and Tue., Nov. 10, 7 p.m. 510-658-7900. $10. TheNewParkway.com.

[jump]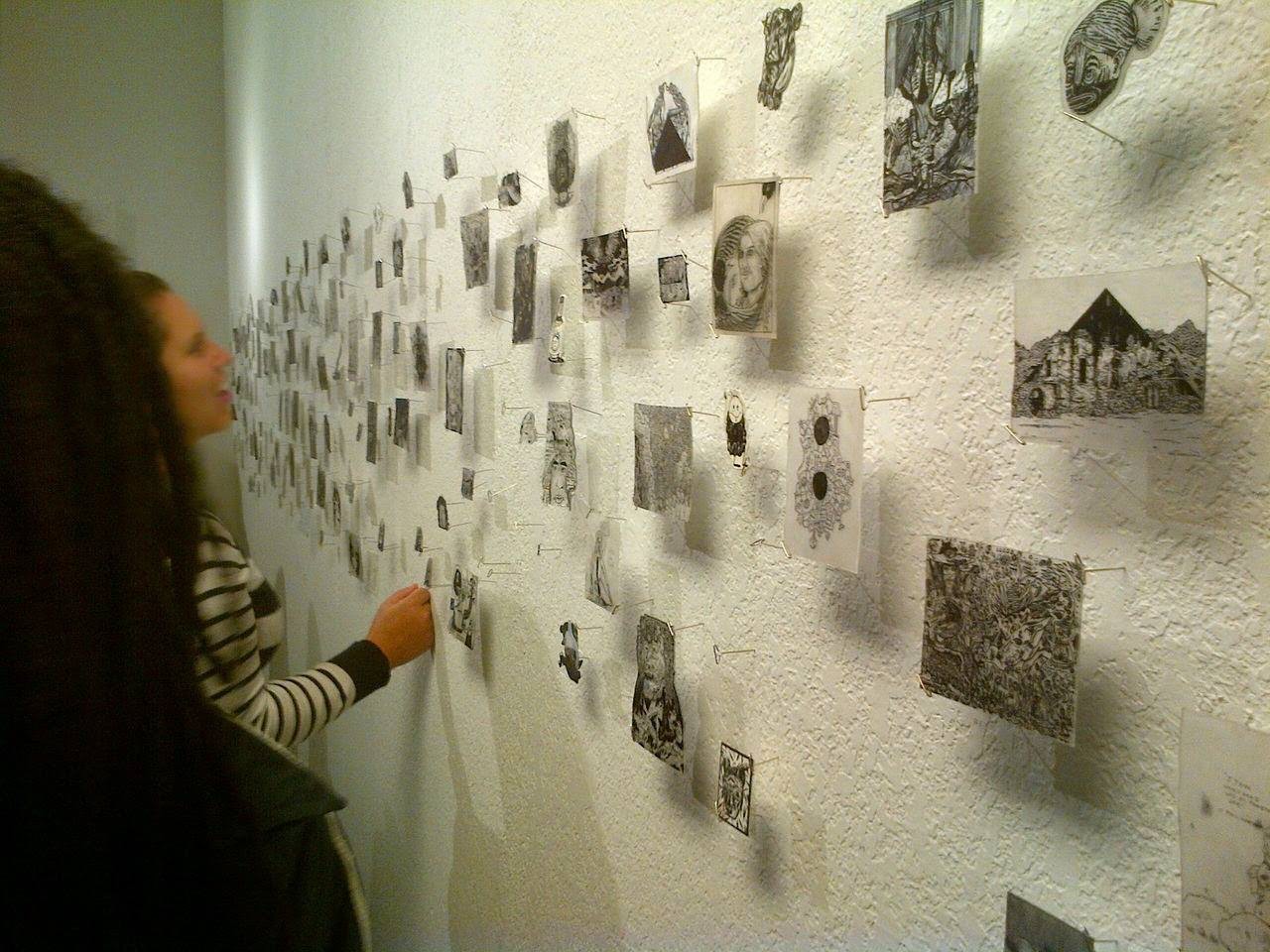 Get Small: The Third Annual Shrinky Dink Show
In terms of the number of artists on the bill, the annual Get Small show put on by Session Space has consistently been huge. But it terms of artwork, it's definitely tiny. The premise is simple: Local artists paint masterpieces onto Shrinky Dink paper, then zap them down to miniature size in the oven and cut them out for collecting pleasure. At last year's show, prices ranged from $3 to $30 and the walls were nearly bare by the end of the evening, as people plucked their favorites off the wall for purchasing. It's the most fun and affordable way to be an art collector for a night, and the little pieces are unlike others you'll find elsewhere even from the same artists. Get Small 3 will be held at Turpentine Gallery (557 Forest St., Oakland) on November 7, at 7 p.m. If you're serious about small art, you'll get there early.
— S. B.
Sat., Nov. 7, 7-11 p.m. 262-302-9035. Free. Facebook.com/TurpentineGallery.
Artists In Response to State Violence and Gentrification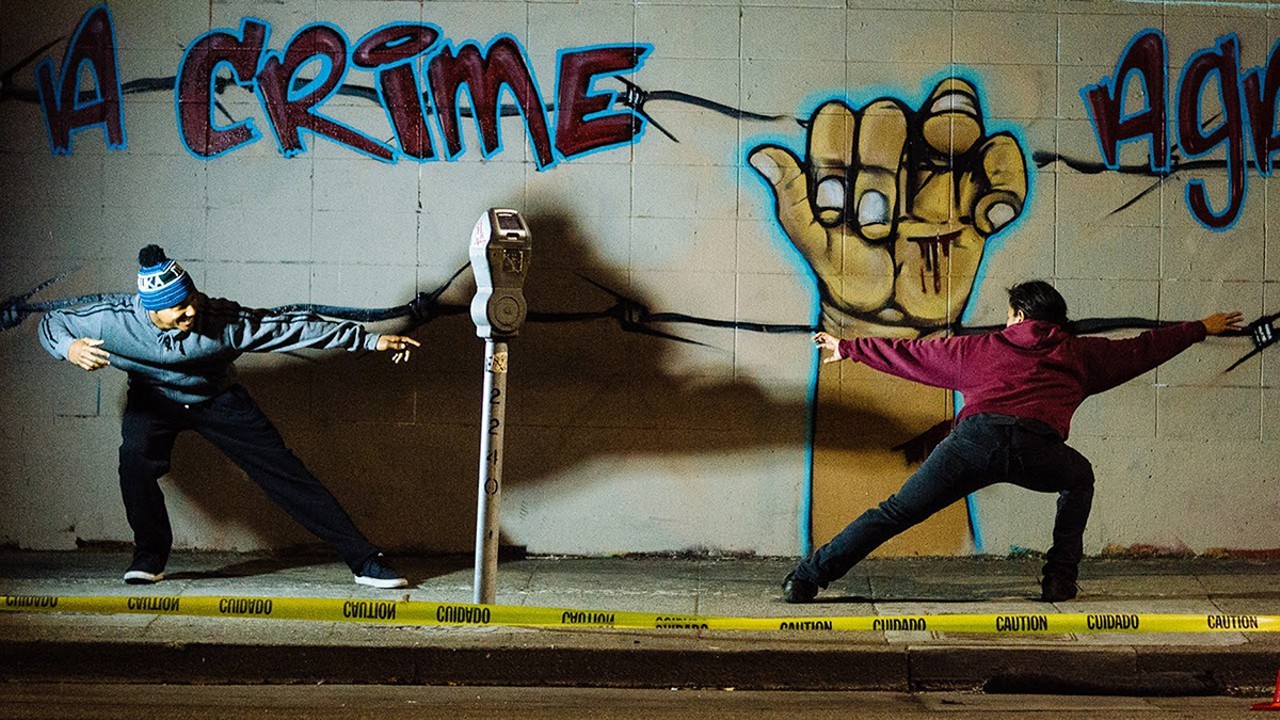 The creators of The Anastasio Project, which tackled the issue of police and border patrol violence, have brought together a new multidisciplinary showcase of local dance and theater companies to take a broader look at state violence, this time in the context of gentrification. In The Anastasio Project, NAKA Dance Theater combined movement, dance, spoken work, poetry, art installations, video, and original music for a performance that moved seamlessly from indoors to outdoors. The story focused on the experience of Anastasio Hernandez Rojas, an undocumented immigrant who died several days after border patrol agents beat and tasered him; stories from Bay Area residents of police violence; and interviews with members of the Eastside Arts Alliance. For "Artists in Response," which is showing at the Eastside Culture Center (2277 International Blvd., Oakland) on November 7 and 8, NAKA will bring together dance theater companies from across the Bay, along with poet Marvin K. White and Black Lives Matter organizer Cat Brooks.

—

Erin Baldassari
Sat., Nov. 7, 8 p.m. and Sun., Nov. 8, 8 p.m. $15. EastSideArtsAlliance.com.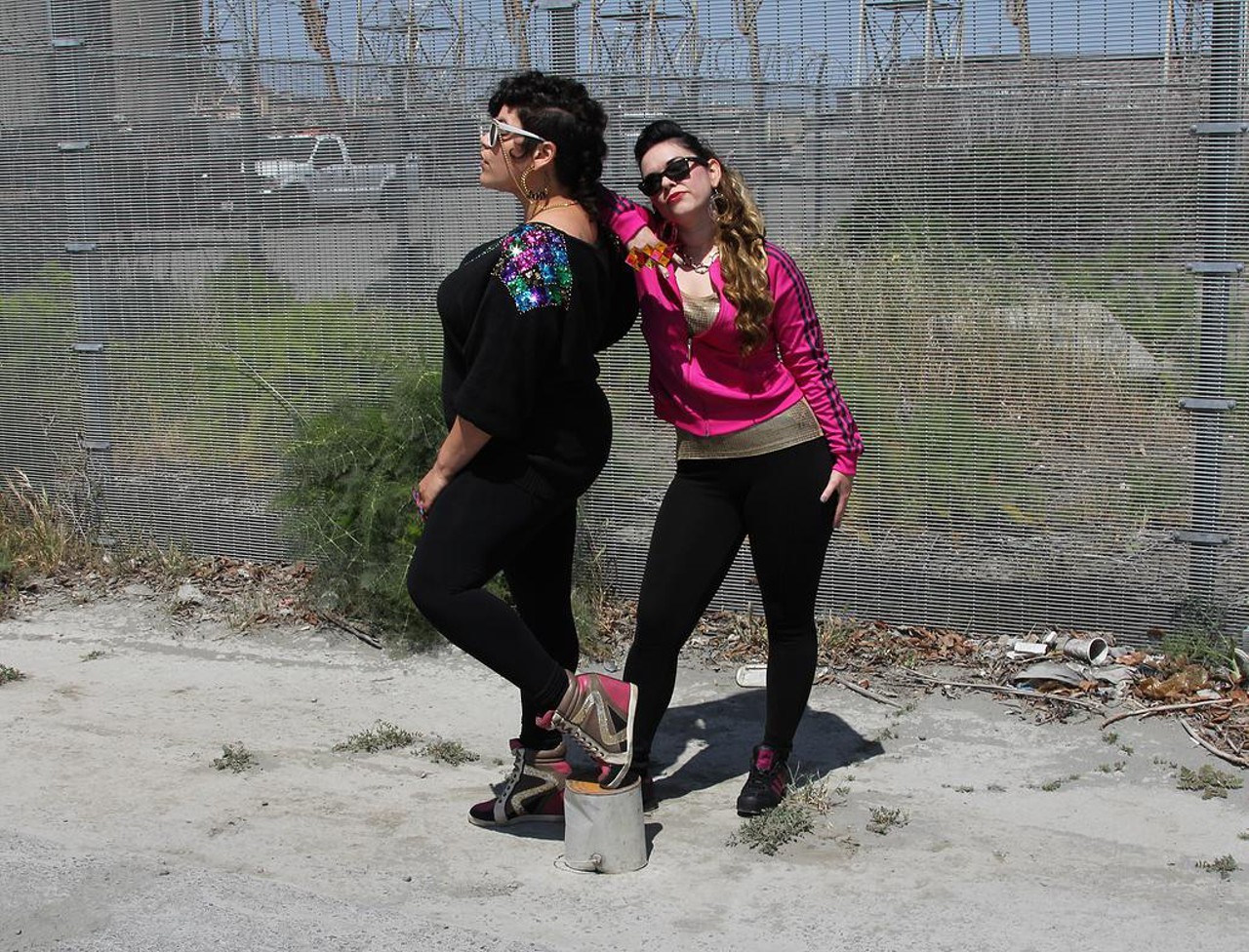 Venus Rising Collective: VRC3
Received messages that this planet is in a soul slumber/Awakening is happening but at too slow a number, rhymes Aima the Dreamer in the eponymous title track of

Planet Femme

, Femme Deadly Venoms' latest EP. On

Planet Femme

, she and producer/singer Lady Fingaz adopt a sci-fi aesthetic to tell stories from the point of view of feminine aliens invading Earth in order to restore a balance of masculine and feminine energies. The project isn't heavy-handed with this theme, however, and avoids the preachy qualities that some people find off-putting about conscious rap. Instead, it's rife with cheeky rhymes about partying and seduction — with an emphasis on self-confidence and sexual consent. San Francisco rapper MicahTron, who has long been a fixture of The City's queer scene, delivers an especially memorable, fired-up verse on the track "Hella Saucy." While Lady Fingaz' beats are rooted in old-school hip-hop song structures, she uses glitchy, electronic textures that reference house and drum and bass. Femme Deadly Venoms performs on Saturday, November 7 at VCR3, a showcase of female musical talent that Venus Rising Collective puts on at Legionnaire Saloon.

—

Nastia Voynovskaya
Sat., Nov. 7, 9 p.m. $5, $7. LegionnaireSaloon.com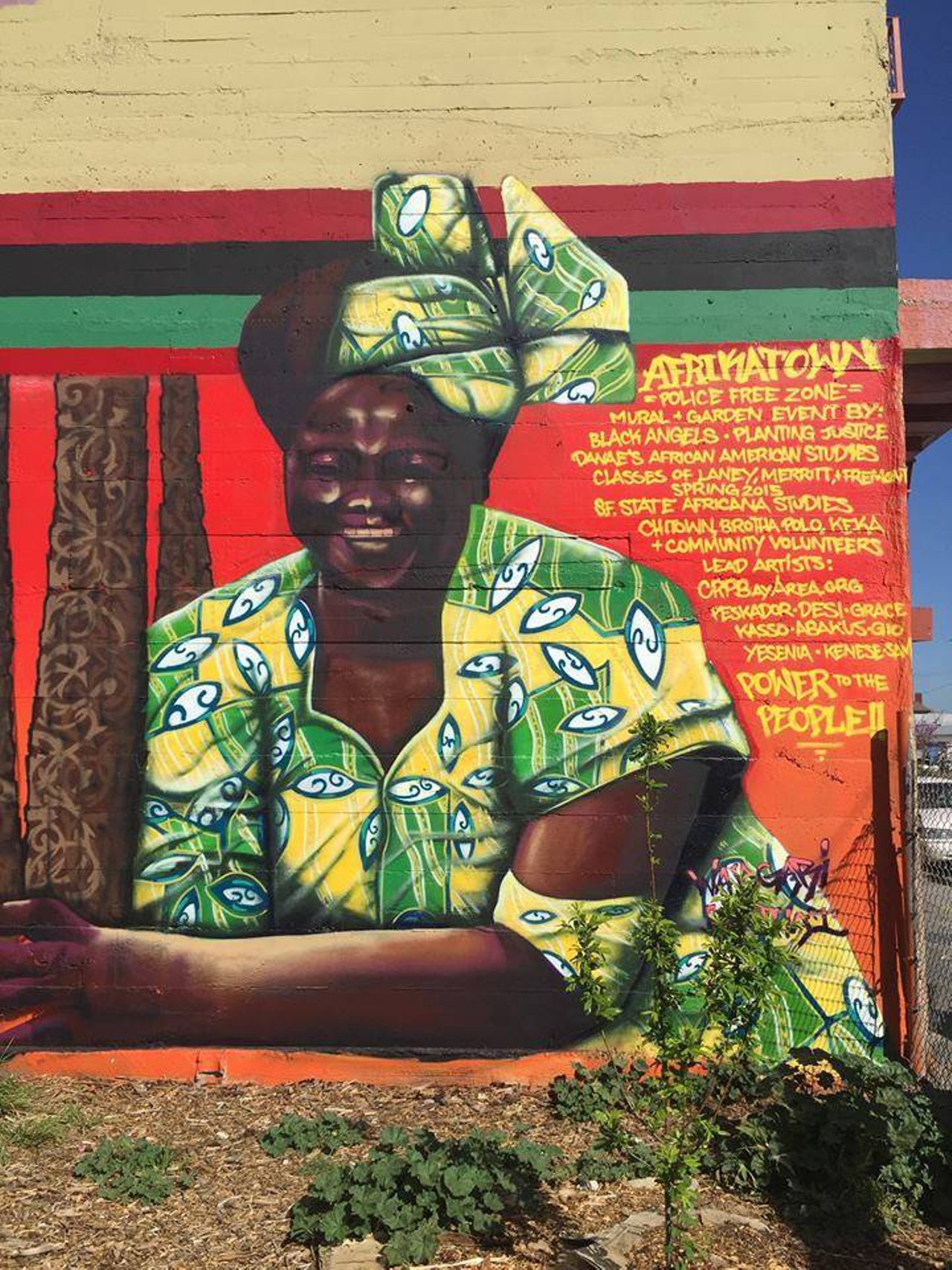 Afrikatown's Anti-Gentrification Block Party
Afrikatown is an urban garden that local organizers set up in a vacant lot earlier this year in an effort to create a community-focused space that prioritizes people of color in rapidly gentrifying West Oakland. In addition to offering free vegetables and community breakfasts, the garden has become a welcoming space for all kinds of folks — including drug addicts and sex workers, who are often marginalized even from organizations that purport to be progressive. When Afrikatown was first established, the lot's owner declared that he wanted to sell the parcel to developers. However, after a widely attended day of protest, organizers declared victory and said that they had no intention of leaving, although the garden's legal status still hangs in limbo. To rally support for the garden, on Sunday, November 8, Afrikatown is throwing an Anti-Gentrification Block Party that will include food, speakers, a new mural, and a lineup of musical guests that include R&B singer Ka'Ra, rapper Nancy, DJs Destiny and Jose Arias, and more.

—

N. V. 
Sun., Nov. 8, 1-7 p.m. free. Qilombo.org.

If your pockets are feelin' light and you're still yearning for more suggestions, we've got a ton, and these ones are all FREE! We're Hungry: Got any East Bay news, events, video, or miscellany we should know about? Feed us at [email protected]