Visit Oakland's Restaurant Week has broadened its palate to include food trucks, farmers' markets, catering companies, and pop-ups this year. The first Restaurant (and more) Week will also span more than a week-and-a-half, Jan. 7-18.
"I recently conversed with a number of local caterers who told me that they were hurting, too," explained Visit Oakland's Jean Paul Zapata. "Expanding on that, we be-gan to think of how many businesses in addition to restaurants contribute to the culi-nary fabric of Oakland. And so the (and more) theme was born, to present a more complete picture of Oakland's food and beverage industry, and of course, the people behind it."
One of those catering companies was Montperi Catering. Co-owners Amanda Pinkham and Chef Lamont Perriman had already pivoted to offer special takeout meals, but for Restaurant Week will feature "menus in the style of a pop-up," said Pinkham. Montperi will post each day's menu on their website, along with a time slot for pick up.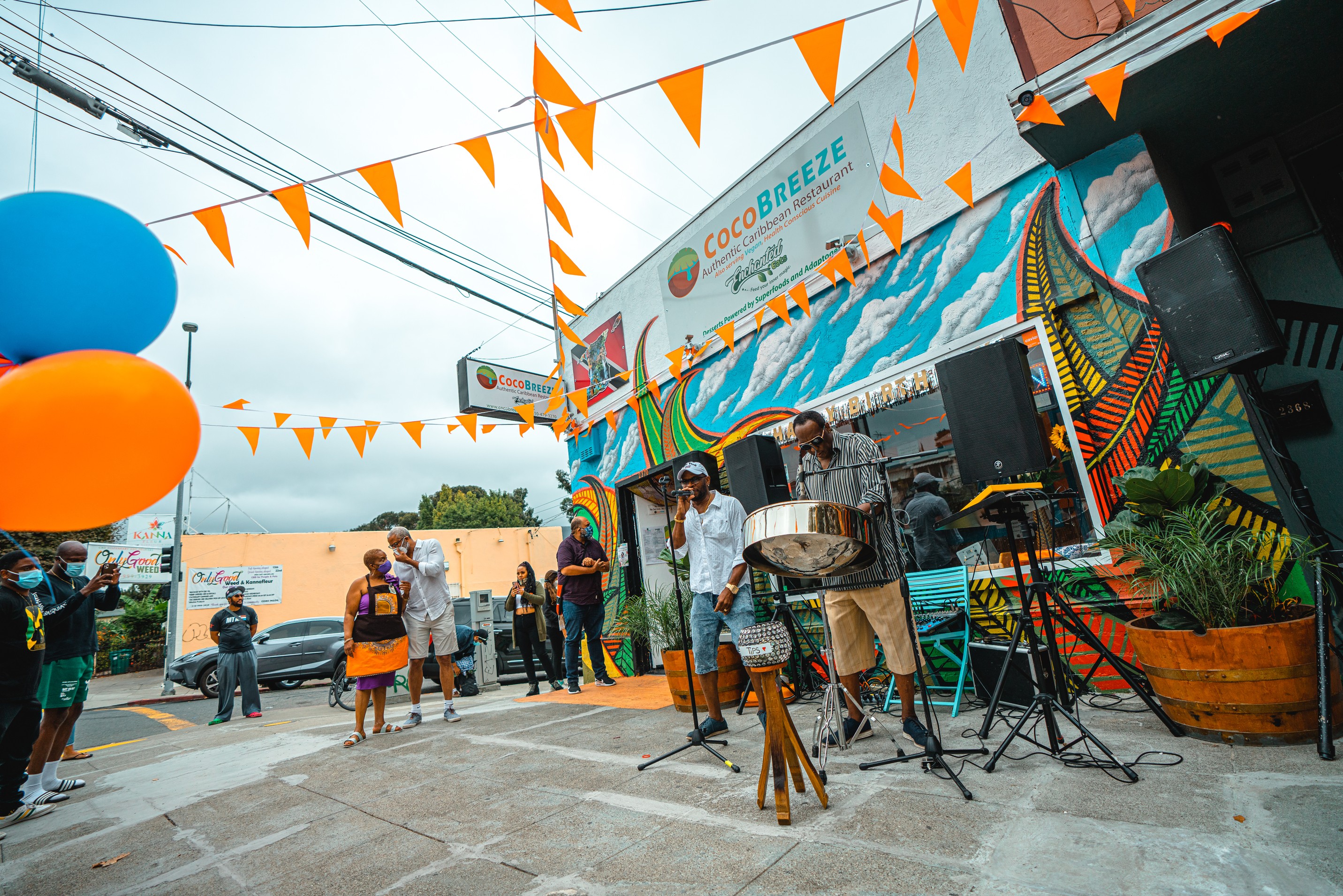 Pinkham was enthusiastic about continuing the (and more) concept into the future of Restaurant Week. "Oakland is such a big food culture," she said. "Highlighting its many aspects can only be a positive."
Food trucks, and former food trucks that have morphed into brick-and-mortar res-taurants will also be spotlighted. "At restaurants, and my favorite taco trucks (Guada-lajara in Fruitvale, I'm looking at you), I'm thinking about not just the food, the prod-ucts and resources needed to prepare the food, but also visualizing the people behind the places we know and love," said Zapata.
For example, the easily recognizable black bus of Malibu Burgers may have bitten the dust, but the delicious vegan food it featured is now available for take-out at Dar-ren Preston, (aka "Danny Malibu"), Natasha Fernández-Perez and Wahid Brown have opened a brick-and-mortar restaurant at 3905 Piedmont Avenue.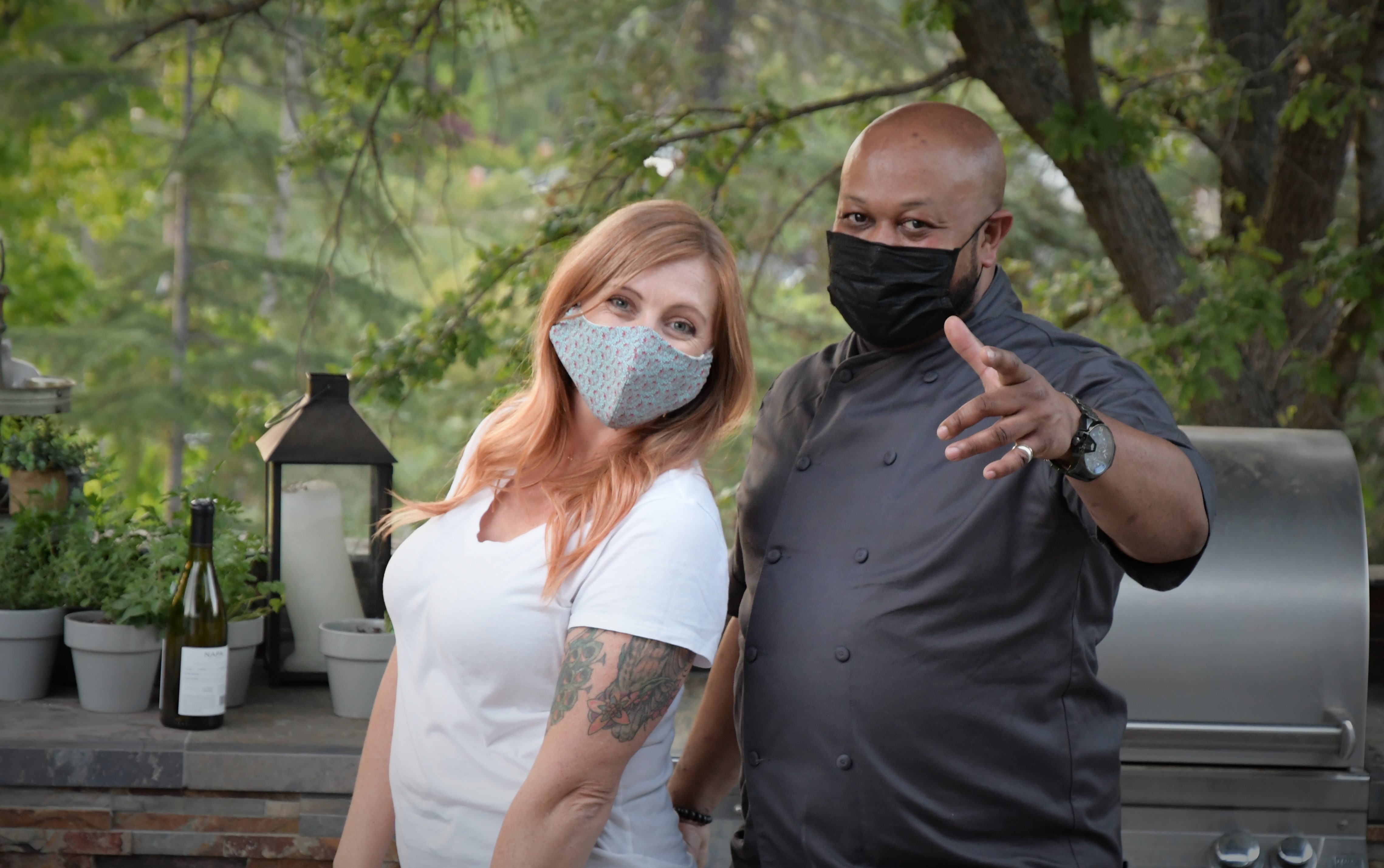 Malibu Burgers joins the ranks of a number of ex-food trucks and farmers' mar-ket stalls that have successfully made the leap to restaurants, including the Laurel Dis-trict's Fist of Flour Doughjo pizzeria, and Telegraph Avenue's Cuban-Mexican-Peruvian-Chinese Cholita Linda.
"I hope people can achieve an awareness about the complexity and the efforts behind the places they frequent. I want people to think about the journey of the food and their products, and I believe Oakland is a wonderful laboratory for people to learn about those journeys," said Zapata.
Farmers' markets, food co-ops, and urban agriculture organizations will also be a part of Restaurant (and more) Week. "There are a variety of local small markets that are for the community and by the community, and have really helped me ask ques-tions about where my food is coming from, who's growing it, and, perhaps most im-portantly, who has access to it," Zapata noted.
That access question is exactly why East Oakland's The DEEP Grocery Coop is mobilizing to help provide healthy food to residents. "We are dedicated to opening this cooperative because East Oakland residents need and deserve nourishing food. We're trying to start the end of an era of highly processed foods, fast-food chains, and liquor stores as the most affordable and accessible foods to the people in the deep East," said The DEEP's Yolanda Romo.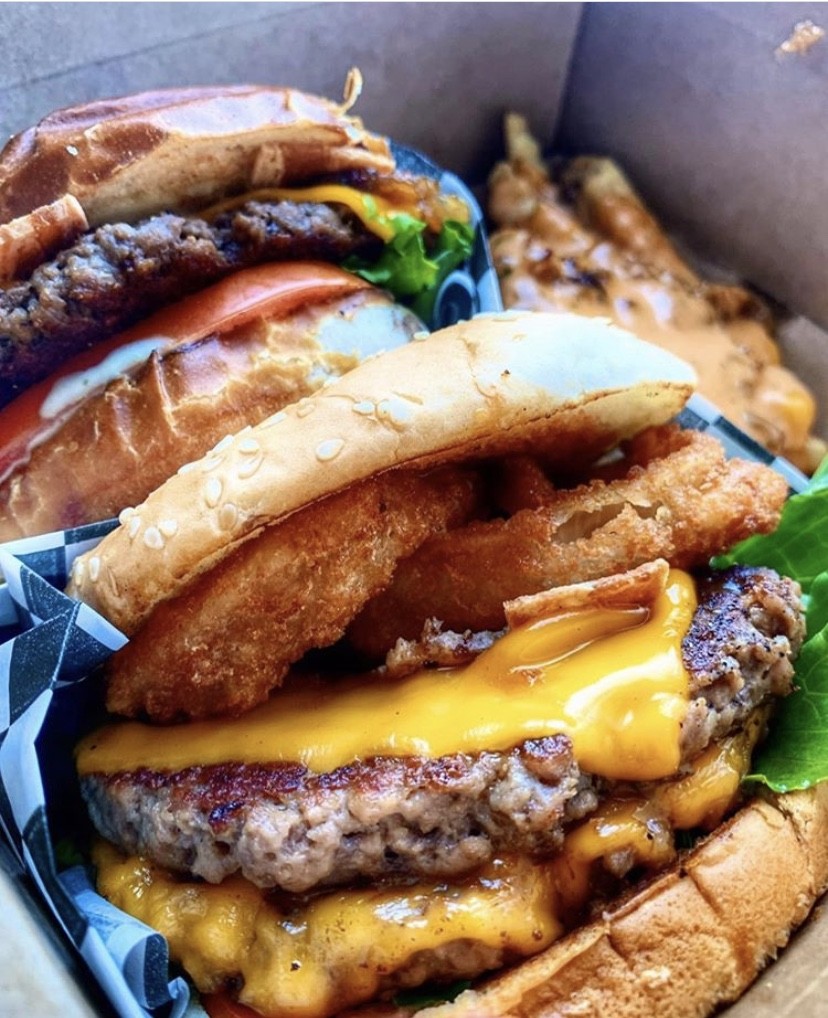 Romo said she expected many more people will find out about the cooperative because of the attention surrounding Restaurant Week. The eventual goal is to open an actual store, and visitors can shop and financially support that effort. She acknowledged, "The ones who will keep the doors open are Oakland locals who shop here day in and day out. If Oakland Restaurant Week can expose us to local residents as well visitors, that's huge for us."
Like Montperi Catering's Pinkham, Romo would be happy to see the (and more) aspect of Restaurant Week continue into years to come. "Restaurants are possible be-cause of the labor of so many beyond the restaurant walls. When you watch your food grow, you look at that Instagram-ready plate a little differently. (and more) would start to bridge the gap between the glamour and the indigenous nature of food, and challenge the ethics we have around food production," she said. "As a society and a city, we're ready for more. As someone with a foodie-boujie heart and a farming-earth spirit, I'm ready for more. As The DEEP Grocery Coop, we're hella ready!"
It's no secret that even well-established, beloved restaurants are struggling during the pandemic, despite nimble and creative pivots to outdoor dining, take-out, and de-livery. Which is why this year's Restaurant Week has special significance, said Zapata.
"It's incredibly important in 2021 for people to support their local favorites," he said. "It's even more important to not limit support to favorite places, but to be inten-tional about supporting places, businesses and people that sometimes get overlooked because they might be a little further away or because they're not the trendiest spot."
Visit Oakland launched Restaurant (and more) Week, to encourage people to think about what else there is beyond their immediate circle, he said. "And in Oakland, that can mean experiencing a new culture or cuisine by walking around the corner to the next block."
Find out more about Oakland Restaurant (and more) Week, including participants, at
https://www.visitoakland.com/events/annual-events/restaurant-week/