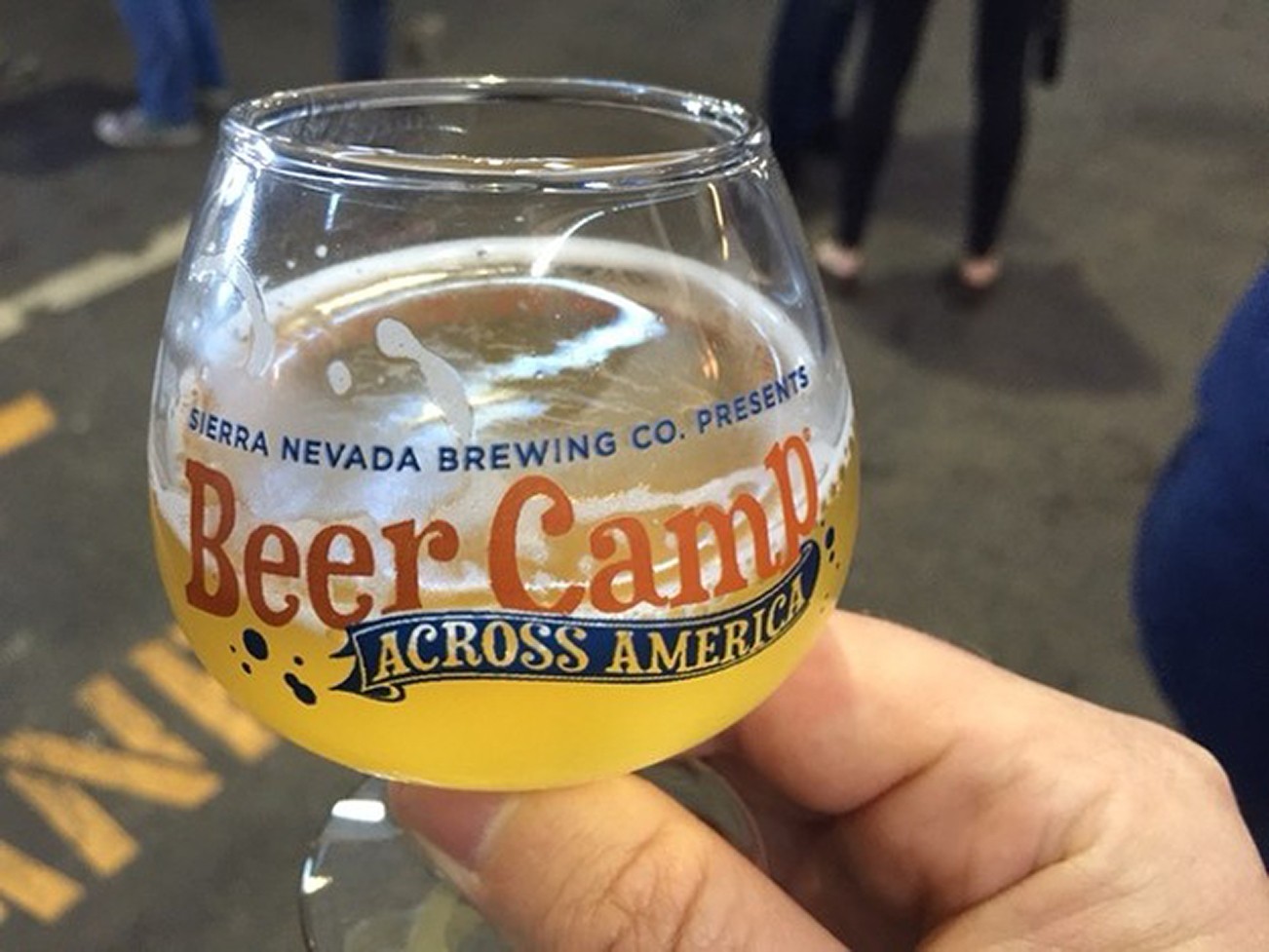 After all these decades, Sierra Nevada Brewing Company still boasts tremendous street cred.
Locally, there's the annual tap-takeover tradition at Beer Revolution, where the beer bar puts on a ridiculous number of Sierra kegs to kick off San Francisco Beer Week. And there's the brewery's always-fun wet-hop festival, which Sierra typically holds every-other year, just after harvest, at its flagship Chico facility.
But what really lends Sierra Nevada a hearty dose of legitimacy is its "Beer Camp" series. Launched in 2014, the original concept for Beer Camp was as a way to christen the brewery's newly opened sister location in Asheville, North Carolina. That year, founder Ken Grossman and several other high-profile brewers — including Vinnie and Natalie Cilurzo of Russian River Brewing Co. — loaded onto a giant bus and zig-zagged across the country, holding brew fests in various cities, until they reached the new location on the East Coast.
Sierra Nevada also released a 12-pack of collaboration beers, with a dozen awesome national brewers, to commemorate Asheville. And, this year, the tradition continues: Beer Camp will make a stop in San Francisco on June 3, and the latest Sierra Nevada Beer Camp 12-pack is in stores now.
I confess that I've yet to sample this year's offerings. But, like most, I'm excited about the no-brainers in the mix (the collab with Tree House Brewing Company, arguably the trendiest brewery in the country), and even some of the weirder stuff (a ginger lager Sierra whipped up with Surly Brewing Co.) No East Bay collabs this year, though (sad face).
Sierra's big beer fest on Pier 48 is always a great opportunity to sample a huge variety of West Coast breweries new and old. (Look for my favorite brews from the fest at EastBayExpress.com next month.)
A long time ago, Sierra Nevada Pale Ale was one of my proverbial "gateway beers." So, it's cool to see Sierra adopt the role of industry godfather, welcoming new breweries under its wing at Beer Camp. Keep it up!
Beer Camp On Tour: San Francisco is Saturday, June 3, 1-5pm, $40-75, Pier 48 in San Francisco. Learn more at BeerCamp.SierraNevada.com.

Brew The Right Thing is the Express' new-ish weekly beer column.