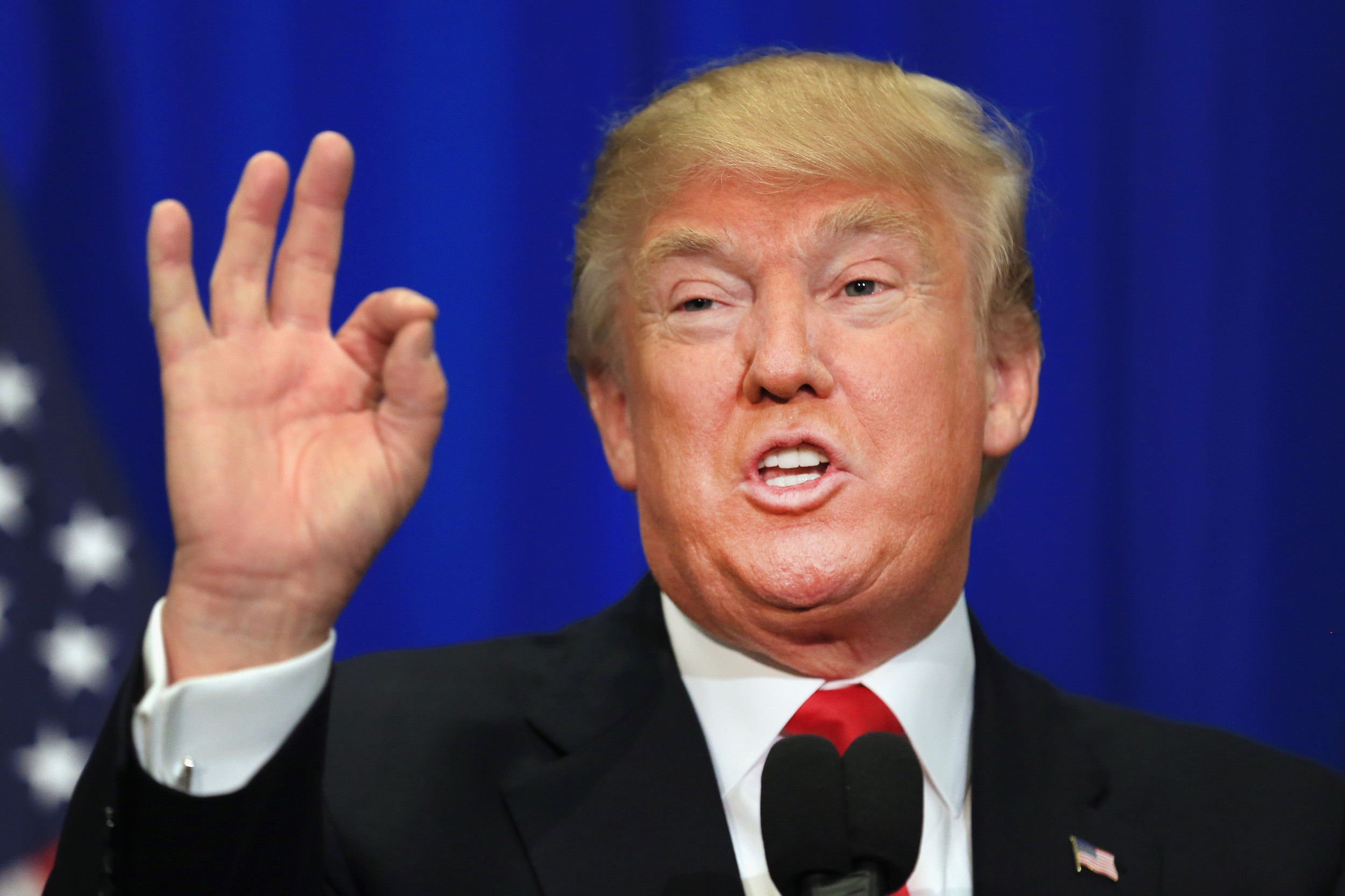 The Trump administration's decision to end the Deferred Action for Childhood Arrivals (DACA) program is being met with almost universal condemnation in the immigrant-rich state of California.
State and local leaders say the dismantling of DACA is both morally and economically destructive.
Governor Jerry Brown's office issued a statement earlier today calling Trump's actions "senseless and cruel." He added that California's Attorney General Xavier Becerra will continue to fight for the Dreamers (as DACA's recipients are known) in court.
Anticipating the Trump administration's attack on DACA, Becerra wrote last week in the Huffington Post that
"DACA is lawful and making American stronger."
 Becerra wrote in a press statement issued today that he's "prepared to sue" Trump to defend the DACA program and the 800,000 people who have benefited from it.
Congresswoman Barbara Lee said today "ending DACA in order to deport its nearly 800,000 recipients is cruel and heartless. Instead of devastating families, President Trump and Republicans should be working toward comprehensive immigration reform to permanently fix our broken immigration system."
In a series of tweets, California Senator Kamala Harris called Trump's decision "heartless" and "cruel."
[embed-2]
Oakland Mayor Libby Schaaf called the end of DACA "reprehensible and the opposite of what Oakland stands for," adding that "it will harm America and our democracy. In California alone, eliminating DACA will have an $11 billion economic impact on our economy. And just think of the human cost."
A large portion of the population in Schaaf's city, like most of California, is made up of immigrants, some of them undocumented.
Oakland Councilmembers Desley Brooks, Rebecca Kaplan and Noel Gallo said in a statement today that they are "sickened and saddened" by the undoing of DACA. "We have seen how DACA has let scores of young people come out of the shadows and pursue fuller, richer lives – and we will fight tooth and nail to protect and defend DACA for those young people and for the next generation," they wrote.
Their colleague, Oakland Councilmember Abel Guillen chose to direct his comments directly to the "Dreamer" recipients of DACA: "You are fighters, you are resilient. We stand with you and for you in this struggle."
Many DACA-eligible youth attend UC Berkeley and other schools in the East Bay. UC Berkeley Chancellor Carol Christ, Vice Chancellor for Equity & Inclusion Oscar Dubón and Undocumented Student Program Director Meng So published a letter to their campus community today stating: "we are heartbroken for our undocumented immigrant communities."
Since Trump's election, UC Berkeley
has posted a notification on its DACA web site
for students warning of possible changes to the program.
The school's official Twitter account even posted a photograph of a protest banner hung over Sproul Hall, tweeting "we stand with our undocumented students."
[embed-1]
California will be harmed the most by the end of DACA. An estimated one in every three DACA eligible persons lives here, according to
a data tool produced by the Migration Policy Institute
. About 29,000 DACA eligible people live in Alameda and Contra Costa counties, especially in cities like Oakland, Hayward, and Richmond.
California's State Senate President pro Tempore Kevin de Leόn told reporters today he's "horrified" by Trump's latest move.
[embed-3]
East Bay Assemblymember Rob Bonta tweeted that it was standing room only around the podium as most California lawmakers are adamantly opposed to the dismantling of DACA.
[embed-4]
Oakland Unified School District Superintendent Kyla Johnson-Trammell issued a statement today to reassure students, parents, and staff that OUSD schools will continue to support all students and their families, including undocumented immigrants. "We are a Sanctuary District and no political decision will weaken our commitment to do everything in our power to support our Dreamers – the students, staff and family members who are DACA recipients."
The Superintendent of Berkeley's public schools, Donald Evans, and BUSD board president Ty Alper, issued a similar statement: "We stand with our immigrant families; they are valued members of our community, and we will protect and support them in any way that we can," they wrote in a statement issued today.
And breaking with custom, former President Barack Obama criticized Trump's decision by issuing a statement today. He called the end of DACA a "cruel" and "self-defeating" policy.
[embed-5]