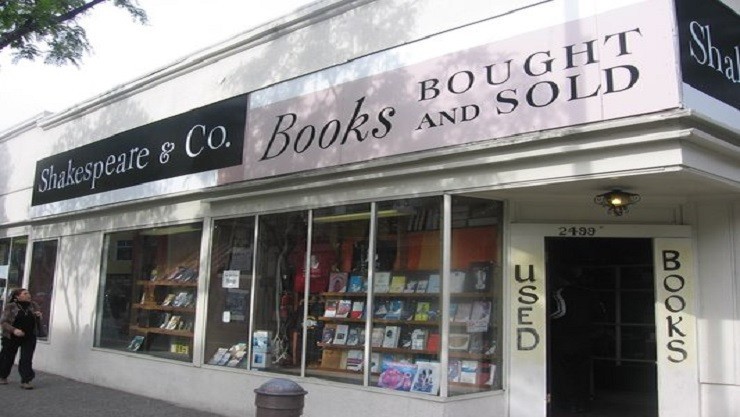 As of today, intrepid readers looking to scour real life bookshelves for a new tome or tract have one less vendor in Berkeley.
Shakespeare & Co. Books
, which opened on Telegraph Avenue in 1964, has closed without formal announcement, the
Express
confirmed with employee Jeremy Vela. 
[jump] Owner Jon Wobber wasn't immediately available for comment, but Vela said over the phone that yesterday representatives from Portland's Powell's Books, self-billed as the "largest independent used and new bookstore in the world," made Shakespeare an offer on the entirety of its stock. The iconic bookstore accepted, effectively barring public perusal of its goods.
"They came in, looked around for a couple of hours, and said, 'We'll take it all,'" Vela said. He didn't specify terms but indicated that the offer was unexpectedly robust. "At that moment," he continued, "we had to the close the doors."
2499 Telegraph Ave., the parcel where Shakespeare has sold books for over fifty years, was sold late last year to Telegraph Partners LLC. Vela said that the structure is in need of significant renovations. To properly upgrade the site, he explained, Shakespeare would be forced to close for three to nine months. The company, wary of whether or not it could sustain the prolonged lull in sales, not to mention the herculean task of boxing up the entire stock during construction, reached out to Powell's. Vela said that representatives from Powell's intended to remove the stock by August 1st. Until then, it's off-limits to shoppers.
According to Vela, Wobber retains ownership of the brand and a sizable book inventory off-site. He owns another antiquarian shop in Cotati called Vicarious Experience.