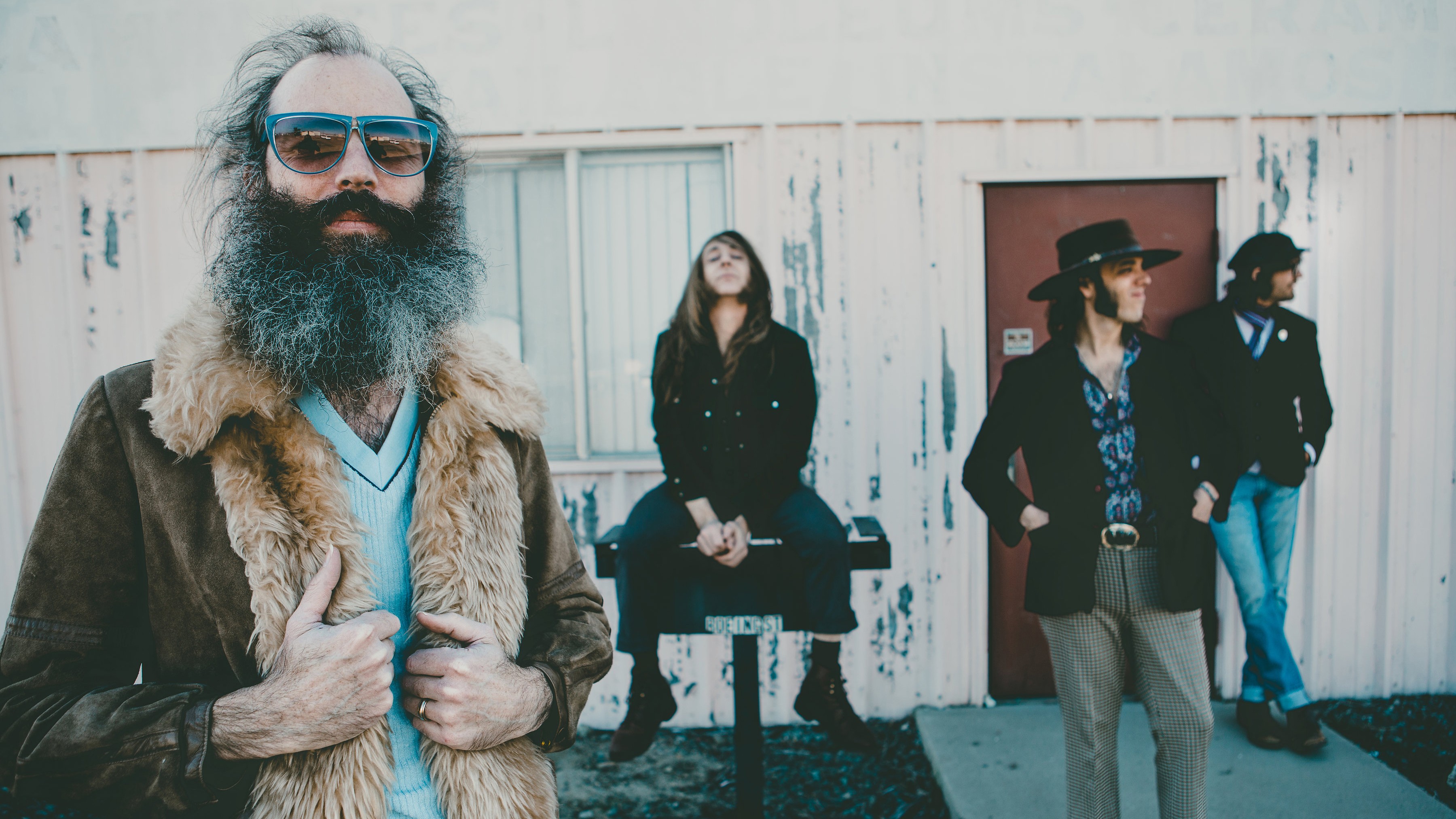 Oakland is a quintessential part of the sound of Howlin Rain, according to the band's songwriter, guitar player, and lead singer, Ethan Miller. "The music is always expressive of Oakland," he said via phone. He was talking from beside a stage that was being set up for a gig in a Brooklyn bowling alley, while on the road with his band to promote their latest self-released effort, Alligator Bride. "The city adds its beauty and multi-colored elements to the music, giving it a larger-than-life expression. Oakland is a real, raw character in the songs.
"There's a really beautiful mix of things happening in all of the city's neighborhoods," he continued. "A lot of the great qualities of the American ideal happen in Oakland and a lot of the most horrific byproducts of the massive inertia of capitalism have plagued Oakland as well. It's a dynamic place. I hope it stays that way."
The band will show its appreciation for local fans with a homecoming album release gig this Thursday at Oakland's Starline Social Club. Miller promises an extended set and a few surprises, although he said the form they'll take would depend on how the evening unfolds.
Miller first came to Oakland in 2003, after graduating from college. During his undergraduate years, he put together several groups. The most successful was Comets on Fire, a band that revived the progressive, noise rock ethos of the '80s and got signed to Jello Biafra's Alternative Tentacles label. "When I was in school in Santa Cruz, I was always messing with music, doing bands and living a young, Bukowski-ish lifestyle," Miller said. "By the time I graduated, Comets on Fire was already successful and most of the members wanted to relocate to the Bay Area. I moved up to Oakland and the rest is history."
When he wasn't on the road making a psychedelic clamor with Comets on Fire and Howlin Rain, Miller was busy developing other projects. Heron Oblivion is an alt-rock supergroup featuring singer/drummer Meg Baird (Espers, Watery Love). The group plays a slightly less intense brand of psychedelic rock and released a self-titled album on Sub Pop in 2016. Feral Ohms is Miller's uncontained power trio with drummer Chris Johnson and bass player Josh Hayes. It released a self-titled debut last March, while the Odyssey Cult is an outlet for Miller's solo electric guitar excursions. While Miller said he hasn't completely abandoned his other endeavors, for the time being, his focus is on playing the music Howlin Rain recorded for Alligator Bride, which dropped in June. "The [other bands] still exist, but when you have different groups and one of them is getting better and better, you keep going with that," he said. "Right now, we have Howlin Rain firing on all cylinders."
This is the groove the band has been striving for since Miller first put it together more than 10 years ago. Since then, Howlin Rain has toured Europe, put out two major label albums with Rick Rubin's American Recordings — Magnificent Fiend (2008) and The Russian Wilds (2012) — and gone through an ever-shifting cast of musicians. "On Mansion Songs, the last Howlin Rain album I made, the players were mostly people from Heron Oblivion," Miller explained. "It was a highly improvised session, most of it played out in the studio, without any idea about what we'd be doing before we started. This time, the band was rehearsed, but we still went for a raw feeling, a snapshot of a four-piece band playing live."
When he finished recording Mansion Songs, Miller put together a new version of Howlin Rain with Jeff McElroy on bass and backing vocals; Dan Cervantes on lead guitar, pedal steel, and backing vocals; and drummer Justin Smith. It's this new quartet that recorded the songs on Alligator Bride. "For the first time in a long time, I have a full-on band," Miller said. "So my utmost mission this time was to make a record to represent what you'll hear when we're on stage. There are a few overdubs, but the general feel of the record is a raw piece of music, with the band just going for it, warts and all."
Alligator Bride was recorded in 2016, during the week of Trump's election. The set list was a combination of recently written songs and a few older tunes, some of them 18 years old. They were recorded at the Mansion, a small studio located in a basement in San Francisco's Chinatown. The lyrics have a political slant, particularly the title track. Words like, It's century 21 and night has fallen, almost seem presentient. "The night we finished recording, we came out of the basement expecting one thing and saw a whole different thing going on," Miller said. "As time goes on, the resonance and meaning of that song keeps unfurling for me."
Alligator Bride is characterized by its stimulating contradictions. The melodies have a folky, meandering Grateful Dead vibe that sends them sailing off into a comfortable, blues-drenched ether. Instrumentally and rhythmically, the approach is over-the-top. A blaring attack, driven by Cervantes' distortion-heavy lead lines, the thundering backbeat of Smith's drumming, and the relentless cadence produced by McElroy's bass and Miller's rigorous, rhythm guitar make up an irresistible, psychedelic wall of glorious noise.
"I like to think of us, in terms of hippie music, as the seedy underbelly of the long-haired jam band scene, the Hell's Angels playing dice behind the stage, the squalid side of the parking lot party," Miller said. "I have to admit, I do love the mellow, dreamy side of things, too. The goal is to create a cascading soundscape that hints at a chaos we can express in terms of beauty, not pure attack."
Thursday, Aug. 2, 7 p.m., $15-$20, Starline Social Club, 2236 Martin Luther King Jr. Way, Oakland, StarlineSocialClub.com