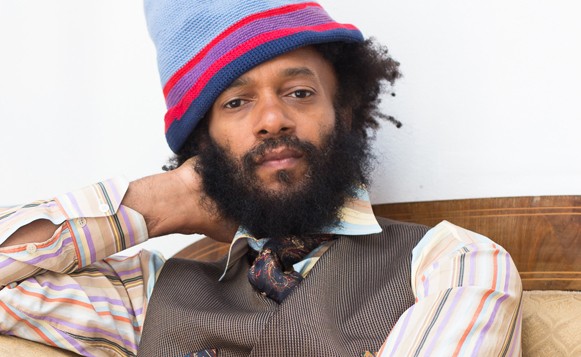 Stories you shouldn't miss for Feb. 9-11, 2019:
1.
Bay Area artists cleaned up at the 2019 Grammys
Sunday night. Twenty-one-year-old Vallejo R&B sensation Gabriella "Gabi" Wilson — known by her stage name H.E.R. — won Best R&B album and performance. Oakland's Xavier Dphrepaulezz — better known as Fantastic Negrito — won his second Grammy for Best Contemporary Blues Album. And Oakland's legendary High on Fire took home the Victrola for Best Metal Performance for its album Electric Messiah. Composer Mason Bates, sound engineer Shawn Murphy, and, of course, the Kronos Quartet, also took home prizes. KQED
2.
Tax receipts are down significantly in recent months
in the Golden State and other high-tax regions of the country. New York Gov. Andrew Cuomo blames the 2017 Trump tax cuts, which put a $10,000 limit on the federal deduction that individual tax filers are allowed on their state and local taxes. But California officials are not yet ready to assign blame for the downturn. East Bay Times. $
3. Gov. Gavin Newsom announced that he will
withdraw most California National Guard units from the state's border with Mexico
, where they were deployed last year by former Gov. Jerry Brown following a request from Pres. Donald Trump. Newsom said the troops will be redeployed to fight "real threats" such as drug trafficking and wildfire preparedness. San Francisco Chronicle. $
4. Meanwhile, as more and more Democrats rush to declare their candidacy for their party's 2020 presidential nomination, columnist and former Assembly Speaker Willie Brown — an astute Chronicler of the political winds — declared that he has
yet to see a Democratic candidate who can beat Trump
. And speaking of Newsom, the Chronicle's Phil Matier noted that he is using some of his $15 million political warchest to run Facebook ads in states like Ohio. A spokesman said
Newsom is NOT running for president
this time around. $
5. Property owners who attempt to make improvements to supplemental housing units on their property often find themselves mired in a costly regulatory quagmire. The net effect of this situation is that thousands of
"in-law units" are often not properly maintained
, because property owners fear that they won't be able to comply with local housing regulations. East Bay Times. $
6. BART is about to embark upon a major earthquake
safety upgrade of the Transbay Tube
. Chronicle. $
7. Pacific storms now have names, so
be on the look out for "Nadia."
Weather.com says you can expect to meet the "atmospheric river" by the middle of the week.