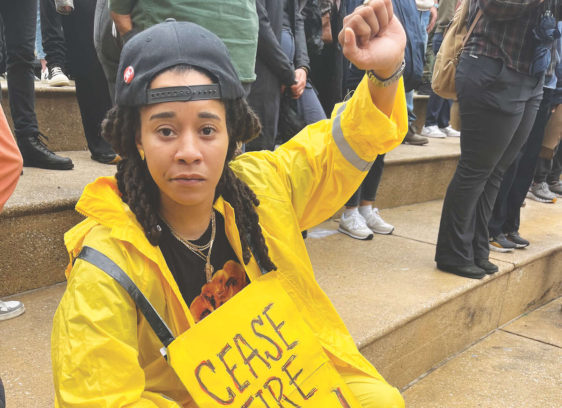 It's hard to go about life as usual without pausing to think about what is happening in the Middle East. In case anyone's been under a rock: After decades of tension between Israel and Palestine with intermittent...
In its nearly six years of existence, California's legal pot market hasn't developed in the way many advocates for legalization promised it would. The industry remains plagued with problems, most of them due to government policy: high...
Charming Disaster, the duo composed of singer/ukulele player Ellia Bisker and singer/guitarist Jeff Morris, write songs that concentrate on subjects seldom explored in popular music. Ghosts, paranormal activity and other inexplicable events drift through their singular lyrics,...
The new film, Poor Things, lands with a thud. In a scenario lifted from countless vintage horror/sci-fi flicks, it's the old story of a mad scientist,...
The name of Chef Tomoharu Shono's latest ramen restaurant, Mensho, combines the Japanese character for "men," which means "noodle" in Japanese, with the first syllable of...