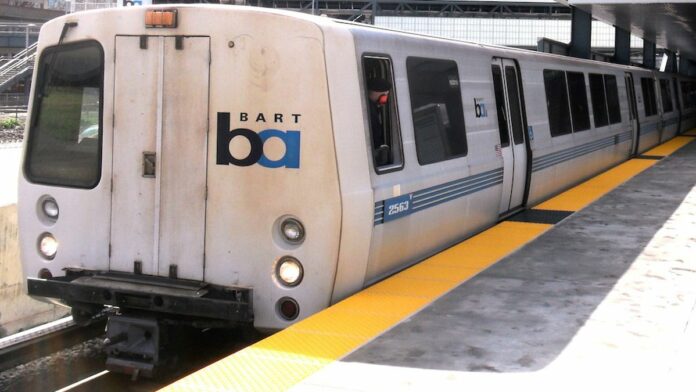 News you don't want to miss for April 23:
1. BART learned on Thursday that $250 million in recent federal relief funds will allow it to balance its budget for this fiscal year, with $78 million remaining, BART Board Director Rebecca Saltzman said. However, BART is facing a massive shortfall for next year between $200 million and $400 million.
2.
San Leandro Police released body-camera video from the two officers involved in last Saturday's fatal shooting of Steven Taylor, a 33-year-old African-American man, inside a local Walmart
, KTVU reports. Police were called after the store reported a man wielding a bat. After Taylor was tased, one officer shot him in the chest. Taylor died at the scene. The police department and district attorney's office is investigating the incident.
3.
Kaiser Permanente is building a $14 million lab in Berkeley that will increase its ability to test for covid-19 from around 1,200 tests a day to 5,000
, the
San Francisco Chronicle
reports. The facility is set to open in June. $$
4.
Cal State East Bay is planning to offer a mixture online classes along with a smattering of in-person classes
, the
East Bay Times
reports. San Jose State is planning the same fall lineup.
5. California appears to be getting it done when it comes to flattening the curve, and people are giving Gov. Gavin Newsom high marks for his leadership.
But push back in Sacramento is beginning to grow following a flurry of executive orders and a Legislature out of session for more than a month
,
Politico
reports.
6. The headline says it all:
"US weekly jobless claims hit 4.4 million, bringing 5-week total to more than 26 million,"
CNBC reports.
$$ = Stories you may have to pay to read.