Sponsored content by BuyBlack.org
There's a simple but compelling reason why David Derryck founded BuyBlack.org.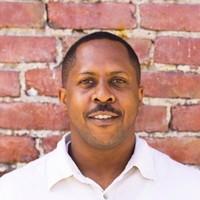 "Shortly after the murder of George Floyd, I read an article entitled Portrait of a Gen-Z Activist," the founder and CEO recalled. "It profiled Chelsea Miller, who said, 'People ask themselves, "What would I have done during the civil rights movement? What would I have done during the time of slavery?" Well, this is your answer: Whatever you're doing now.'"
"Talk about a call to action," Derryck said of his reaction. In response to Chelsea Miller's statement, George Floyd's murder, the continued lack of support for and investment in Black businesses, and the growing wealth inequality gap, he launched online directory BuyBlack.org, with the mission to create a verified catalog of the more than two million American Black-owned businesses, and to increase consumer spending at these businesses.
Derryck noted that accessing and promoting those two million businesses will be made much easier for consumers if they can use a site that is fully searchable by keyword, category, subcategory and geolocation, and integrated with Google Maps. "We recognize that it can be difficult to find verified Black-owned businesses, and that convenience is key," he said.
To date, BuyBlack.org has more than 10,000 current listings, and a backlog of 15,000 more listings that will be added by mid-July, he said.
"So, if, for example, someone wants to find a restaurant near them," Derryck said, "by using BuyBlack.org, you can easily search for that." This holds equally true whether the user is searching for a salon, a mechanic, or a financial advisor. "We are constantly looking for new listings, and our multi-year goal is to capture all two million businesses," he said.
Right now, consumers looking for reliable sources of information on Black-owned businesses have to work too hard to discover them, he explained. "They rely on word-of-mouth referrals, fragmented localized lists, 'featured' brands on big platforms like Amazon, Etsy, or DoorDash, or media coverage during Black History Month." That means an individual has to expend a lot of effort to purchase from Black-owned businesses by visiting numerous websites and/or apps.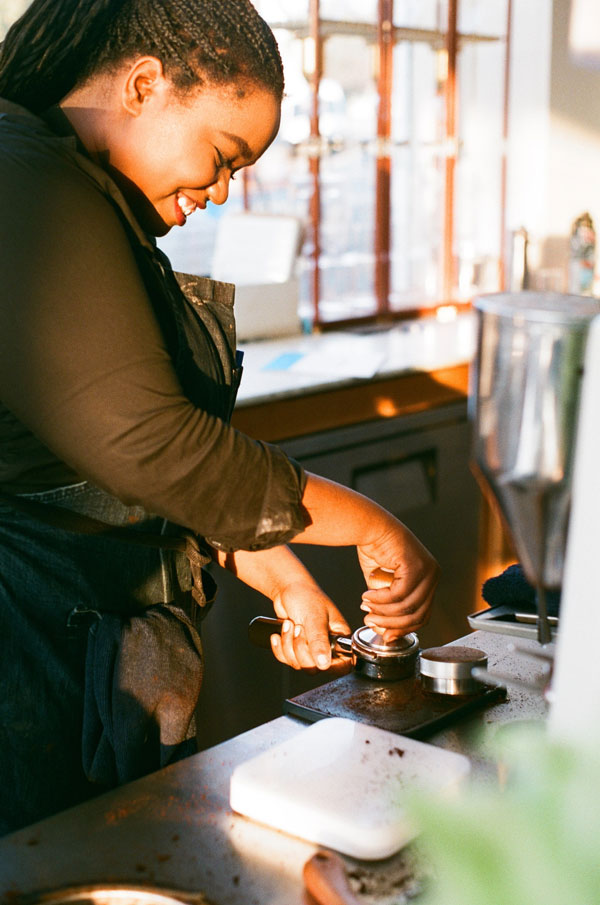 "BuyBlack.org simplifies that process by aggregating these various sources into one fully vetted, completely searchable business directory accessible from any device," Derryck said.
His research has shown that spending power in the Black community is increasing faster than in any other minority group, currently totaling $1.6 trillion annually. "Black Americans outspend in proportion to the population in several categories, yet much of these dollars go to non-Black-owned companies and multinationals," he said. "Redirecting a portion of that spend to Black entrepreneurs and businesses would have a significant impact on Black wealth generation in the US."
Usage need not be limited to Black consumers, he pointed out. "If non-Black consumers also increased their spend at Black-owned businesses, the impact would be even greater," he added. A recent analysis from McKinsey & Company shows that if Black-owned companies were to attain the same average revenue in their industries as White-owned companies, their revenue gains would be about $200 billion per year.
Beginning in June, the site will also launch some interactive features, including the first "Bay Area Scavenger Hunt," encouraging users to discover Black-owned businesses around the Bay. BuyBlack.org will begin uploading City Guides — which users can access to discover more information about local businesses — blog posts, sector profiles, and leadership profiles, highlighting Black entrepreneurs and other business influentials.
BuyBlack.org business members can self-manage their accounts, submit company details and information, respond to leads, and upload content. "Profile pages are automatically and dynamically optimized to rank well in search engines," Derryck said.
All primary listings are free, with a fee charged if the business wants to be featured or to advertise on the site. Eventually, an e-gift card program, for which consumers will pay a small service fee, will also monetize the site.
Many of the advantages to businesses listed on the site are obvious, but BuyBlack.org hopes to also use data insights from mining and surveys to provide a valuable, needed source of information to Black-owned small and medium businesses, policy makers and investors. Surveying directory members to gather information enables BuyBlack.org to regularly publish reports about the state of Black businesses, such as number of firms, revenue, industry, number of employees, and to inform and influence entrepreneurs, business owners, lenders, policy-makers and local communities about where to invest. The inaugural 2021 Black Business Financial Health Index has been released, and data is being collected for the 2022 edition.
Derryck is firmly convinced BuyBlack.org will be a game-changer both for consumers and businesses, as well as potentially having a nationwide effect on the wealth inequality gap. "The importance of supporting Black-owned businesses can't be overestimated," he said. "Now there is a convenient, modern way to do that."
For more information, visit www.BuyBlack.org