The Small Matter
June 4 @ 10:00 am

-

5:30 pm

Free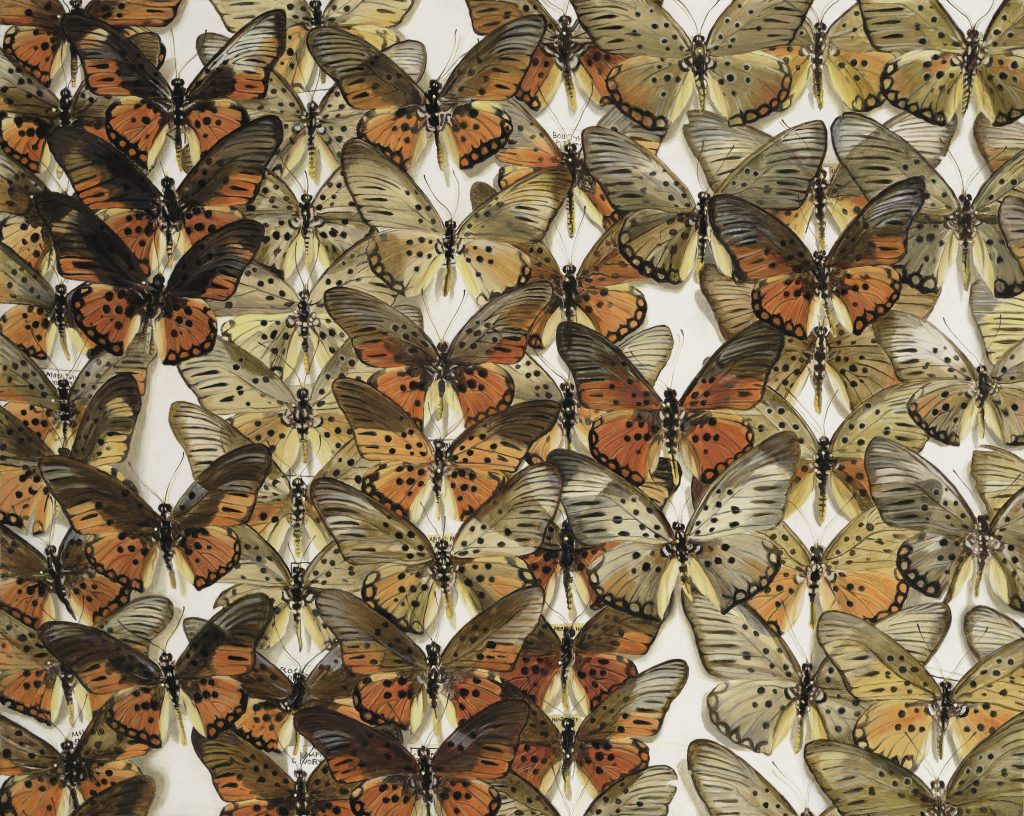 May 1, 2021-June 12, 2021 | Gallery Hours: Hours: Tu, W, F, Sa 10-5:30, Th 11-7
Isabella Kirkland directs her technical proficiency towards illuminating the acute threat to Earth's smallest creatures.
In the world of environmental activism and nature documentaries, much attention is given to the large, majestic animals facing habitat loss and extinction as a result of sea level rise, ocean warming and acidification, human encroachment and climate change. Kirkland instead turns her focus to the more minute organisms that tend to go unnoticed, but that make up the majority of the natural world. Though seemingly insignificant, the decline of any of these tiny creatures instigates a domino effect of ecological disruption and potential collapse.
A Bay-Area artist having her first solo exhibition at Hosfelt Gallery, Kirkland purposefully chooses archaic methods to convey an urgently topical message. Her mode of depiction is an adaptation of the still life genre and 19th century natural history illustration – traditions revered for their accurate depictions of flora and fauna before the advent of photography. Executed in the technique of the Dutch masters, Kirkland's paintings enable a form of physical preservation of species that may otherwise soon disappear forever.
Several works in the exhibition document some of the 5.5 million butterflies at the African Butterfly Research Institute (ABRI), an organization based in Kenya and run by a single individual. The collection is comprised of about 4.5 million pinned, labeled specimens in boxes, sorted by genus, species, and locality, with another million unpinned and frozen, so that the DNA can be analyzed. More information about ABRI will be available at the gallery during the exhibition, and a portion of the proceeds of the sale of these paintings will be donated to ABRI.
Free
Hosfelt Gallery, 260 Utah Street, San Francisco
Related Events